2016-03-20 Frokosttur til Hundested-Rørvig-Hundested : Paddling for lunch, North Zealand
Danish / English.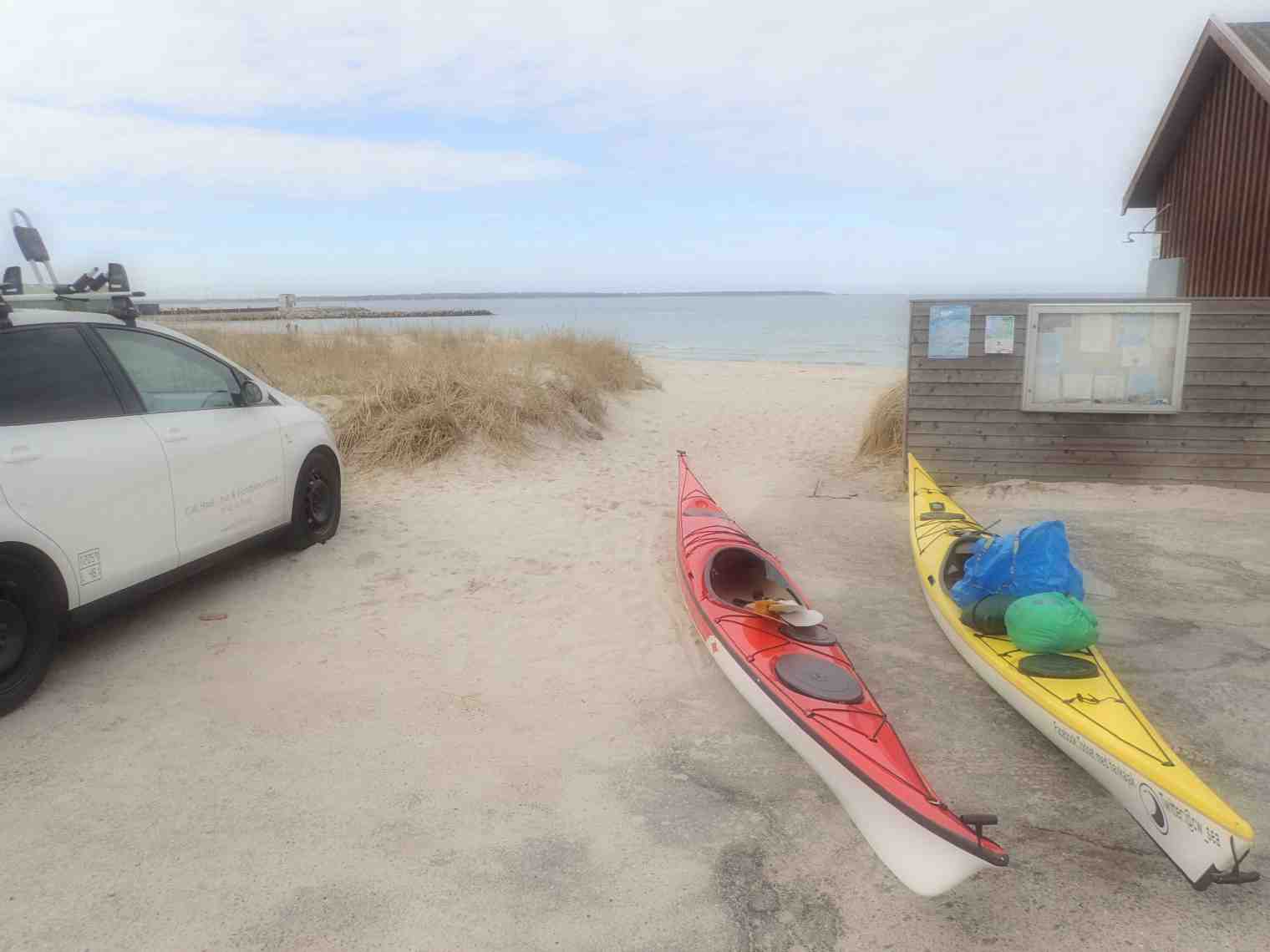 - Da vi var ude og ro fredag, talte vi om en tur til Rørvig for at spise frokost på havnen. Et kærstepar der ikke havde set hinanden i noget tid lod kærligheden vinder over kajak, fisk og fritter og vores ellers gode selskab, men kærsten er også kønnere end os ;-)
- When we were out paddle Friday, we talked about a trip to Rørvig for lunch on the harbor. A couple who had not seen each other in a while, let love conquer over kayak, fish and chips and our good company, but also the sweetheart is prettier than us ;-)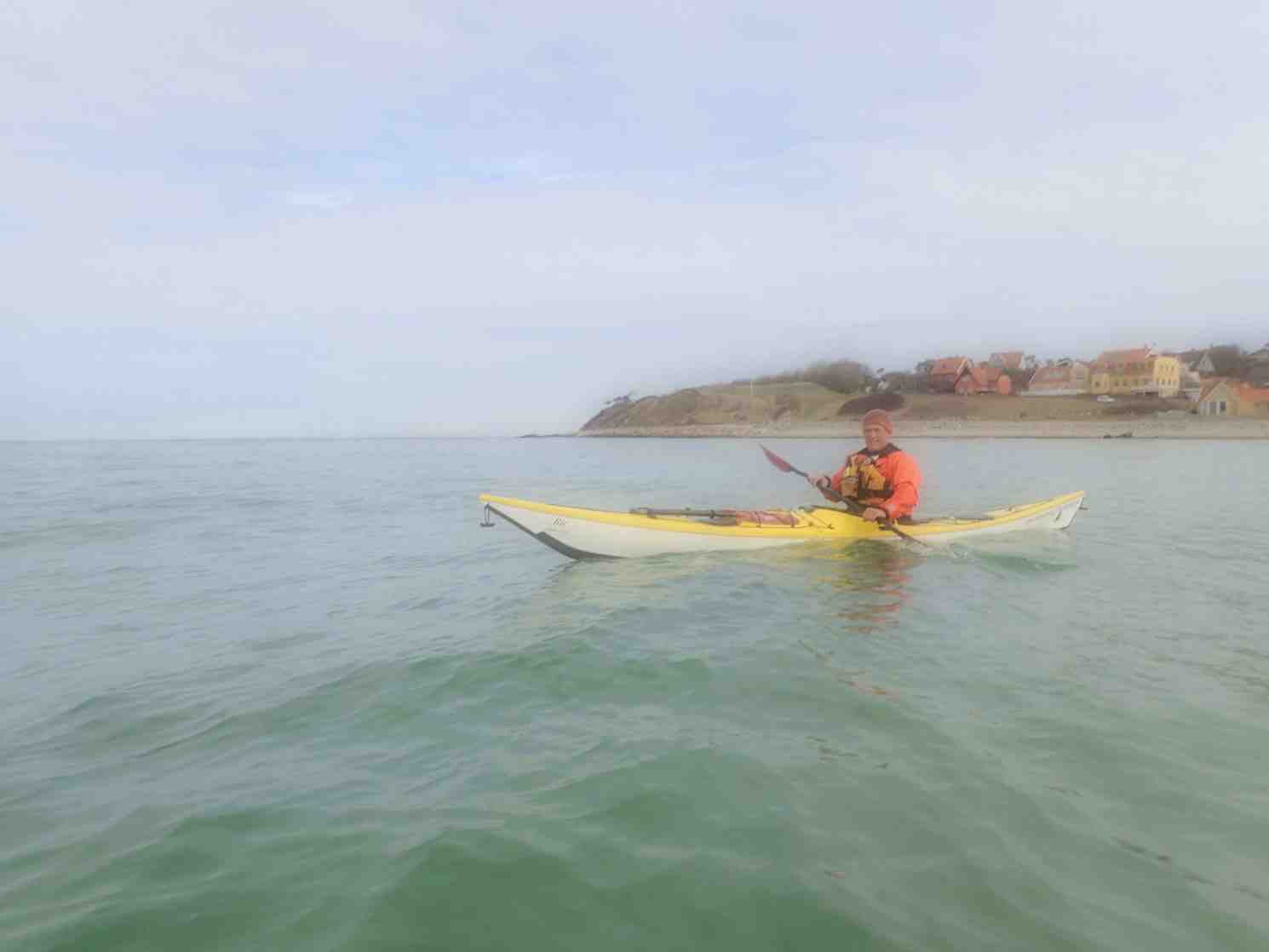 - Vi var kørt til Hundested, på Sjællands Nordkyst, hvorfra vi ville tage på vandet.
- We drove to Hundested, on north coast of Sealand, from where we would launch.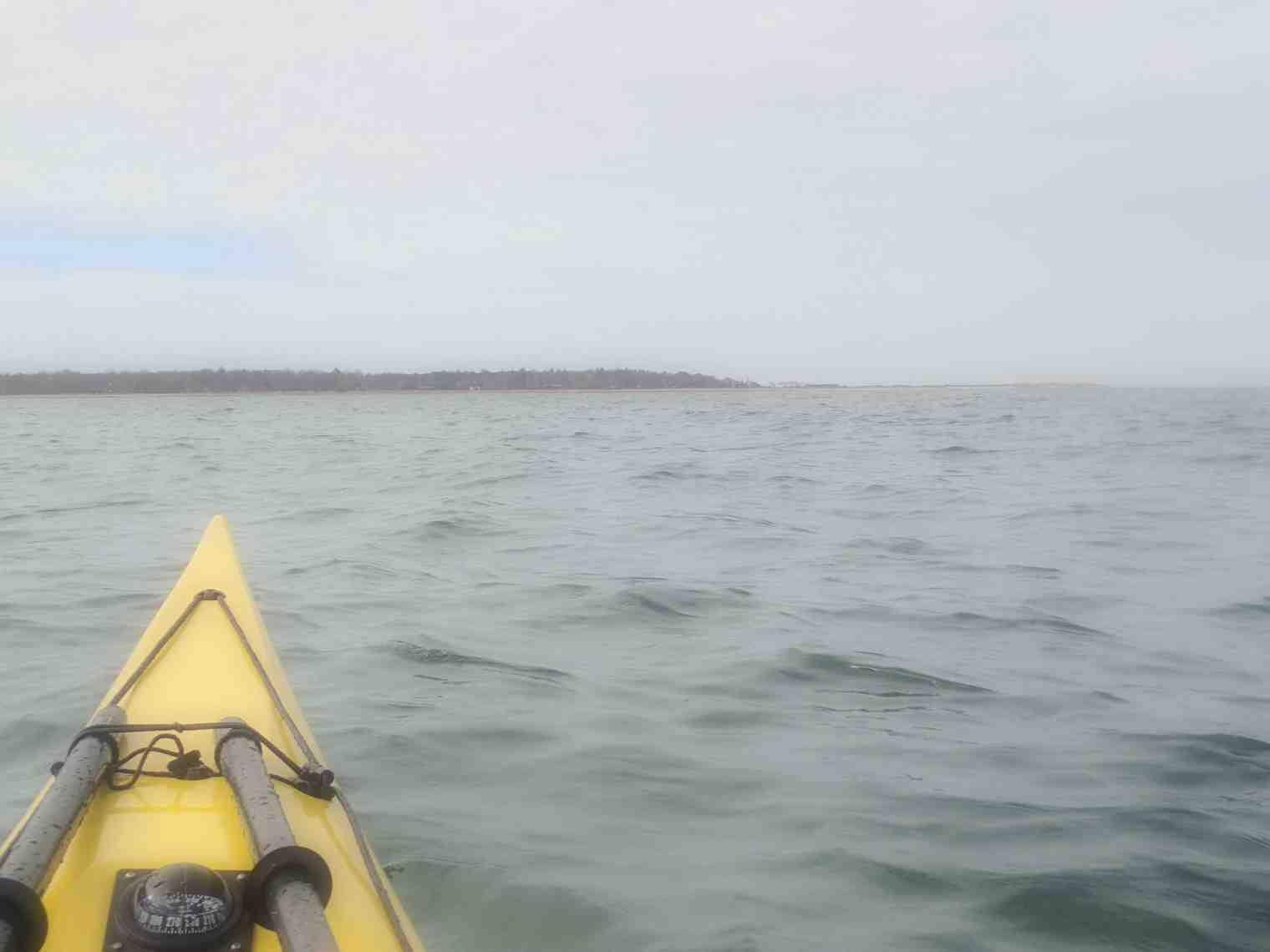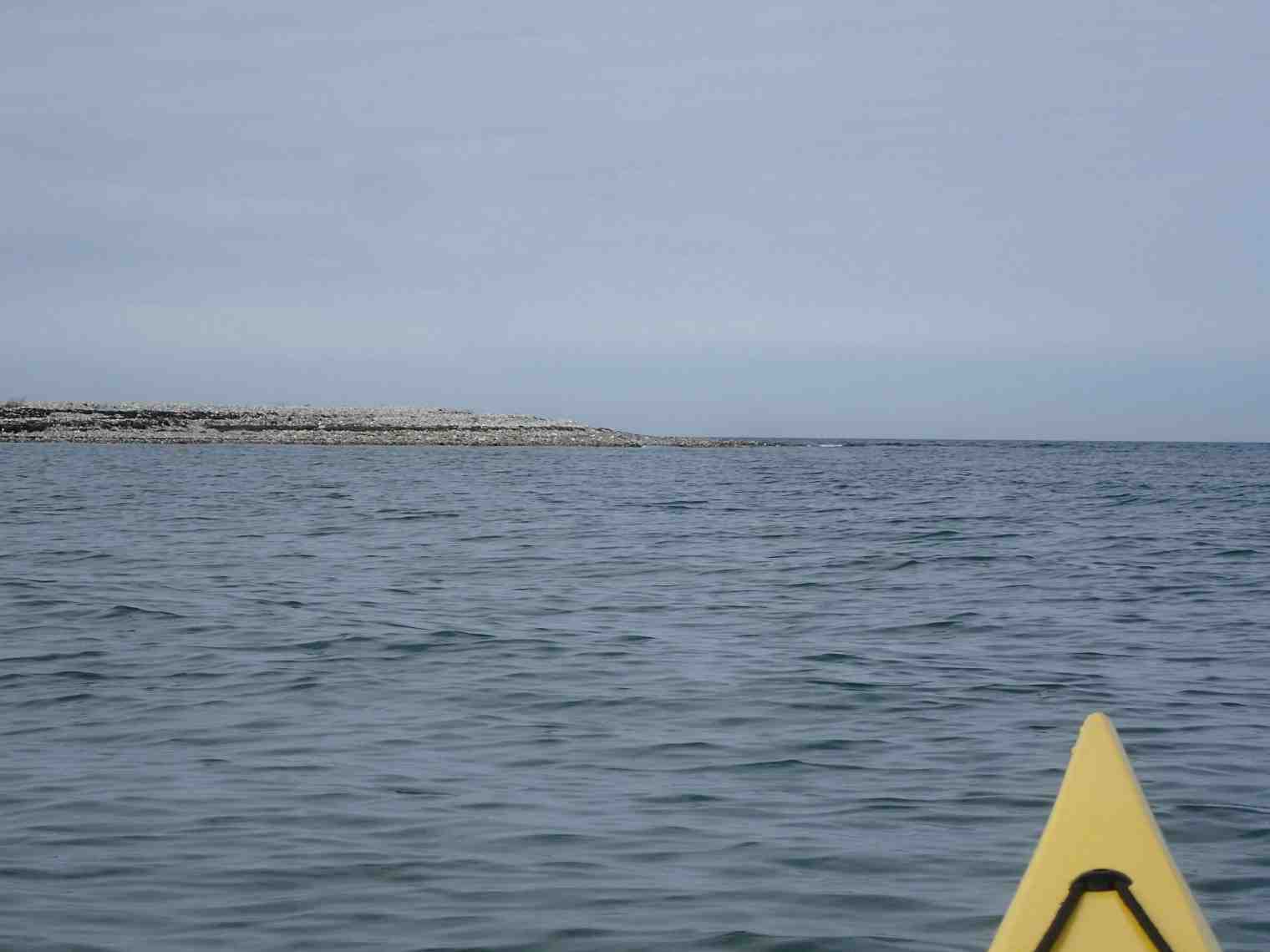 - I flot vejr krydsede vi over, indsejlingen til fjorden, til Korshage, hvorfra man kan se imod Sjællands Odde.
- In nice weather we crossed over entrance to the fjord, to Korshage, where you can see towards Sealand's Point.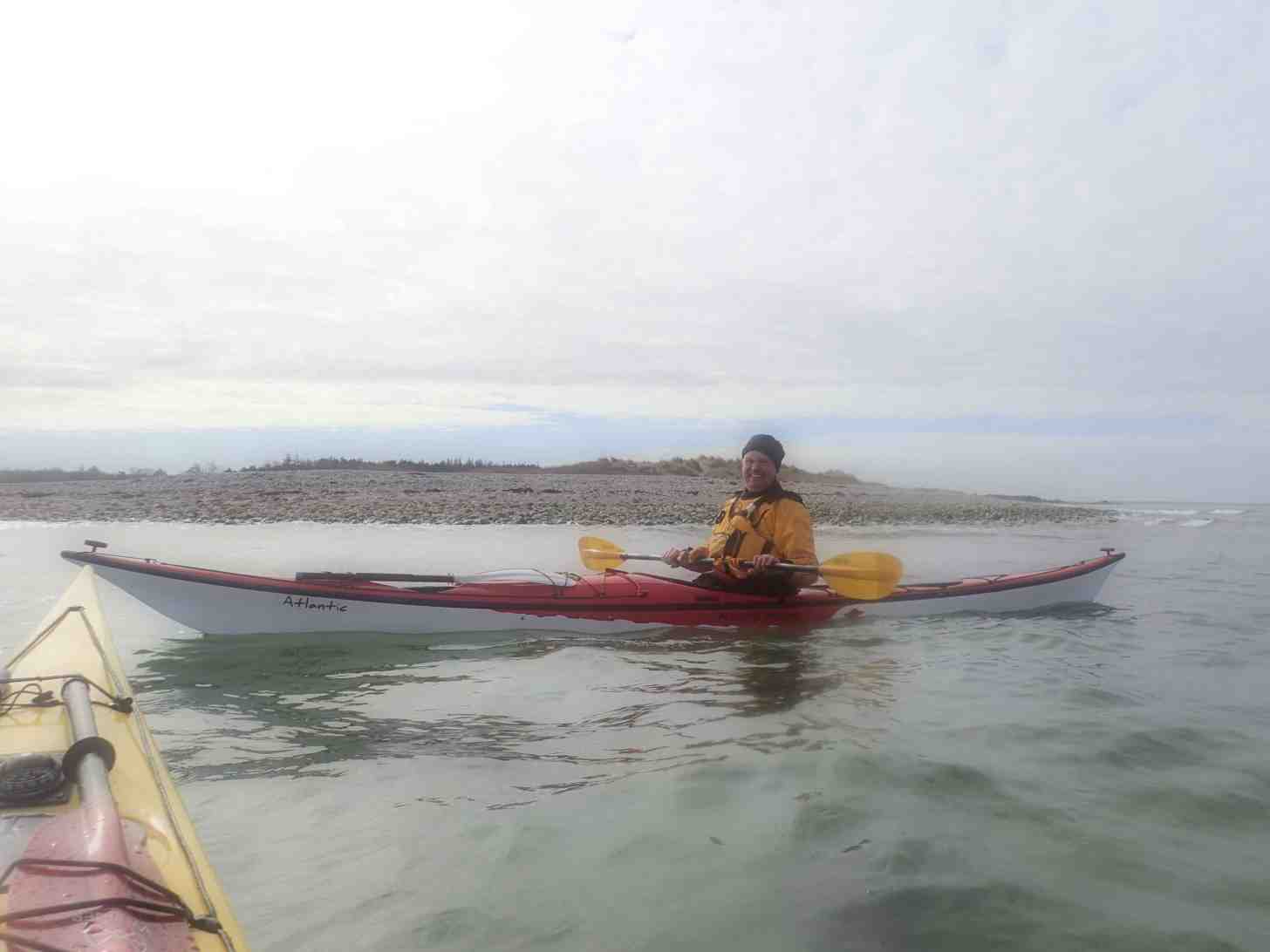 - Ved Korshage, mod Sjællands Odde i højre side af billedet.
- At Korshage against Sealand's Point on the right side of the picture.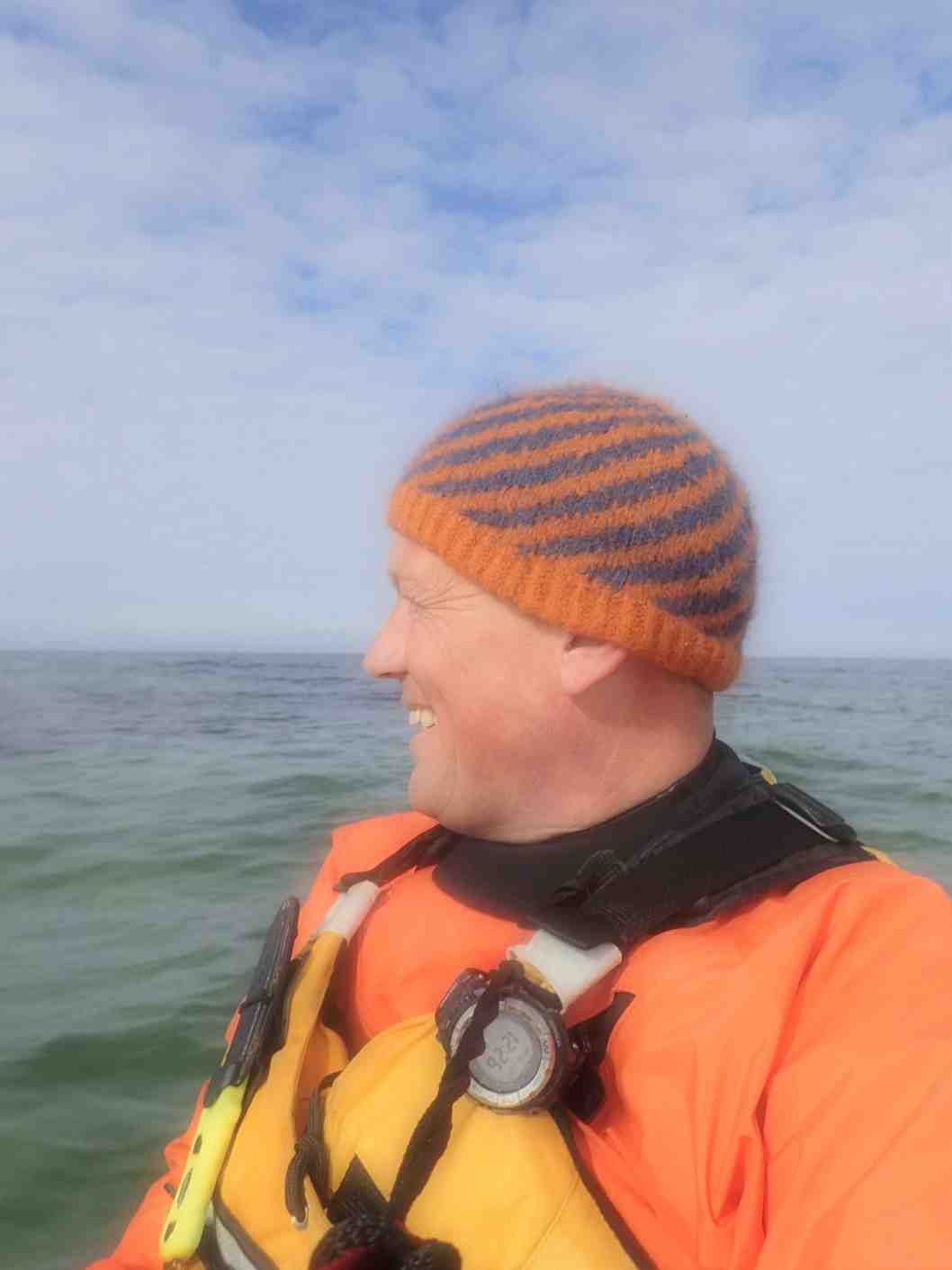 - Svært ikke at være glad.
- Difficult not to be happy.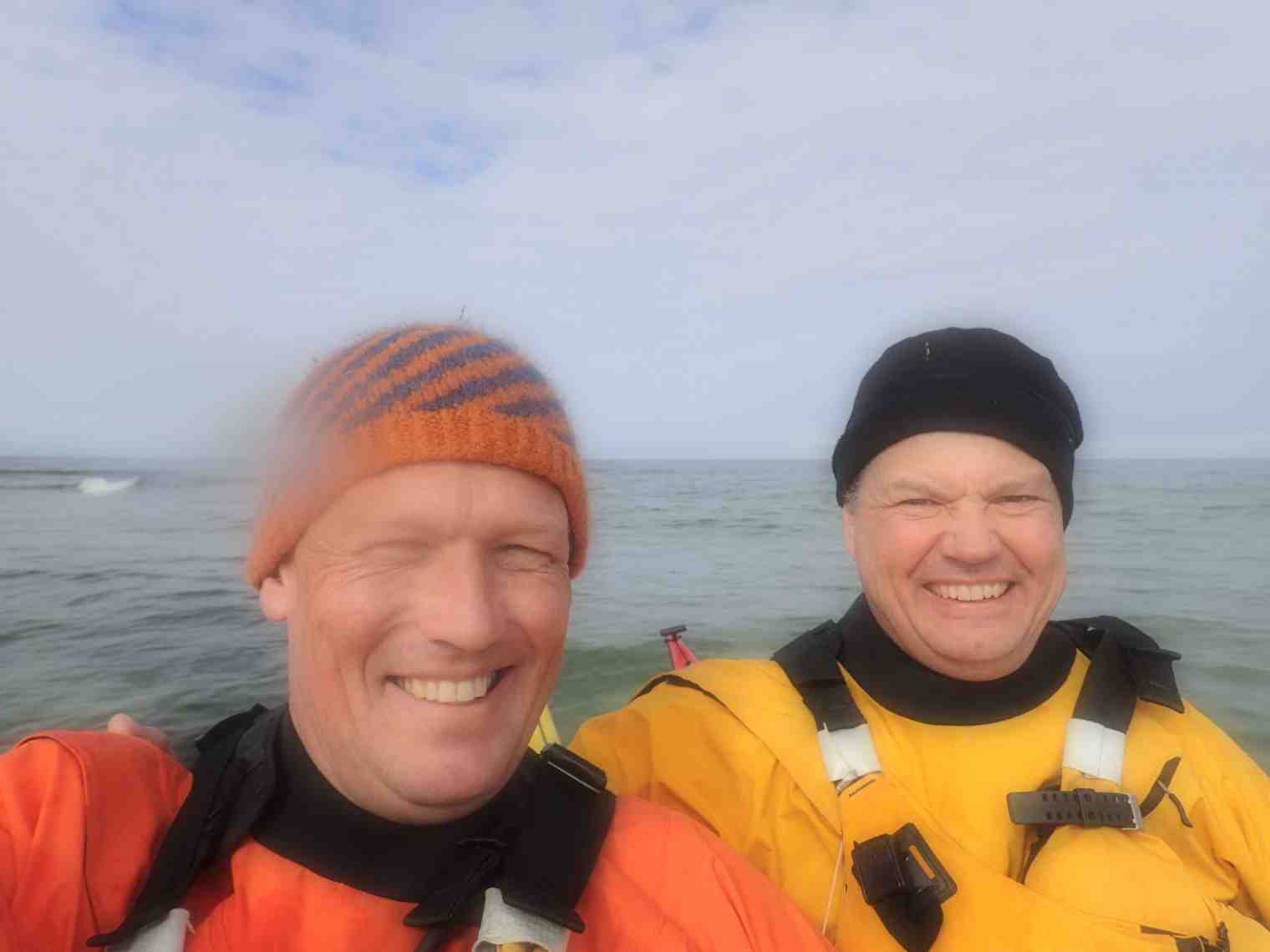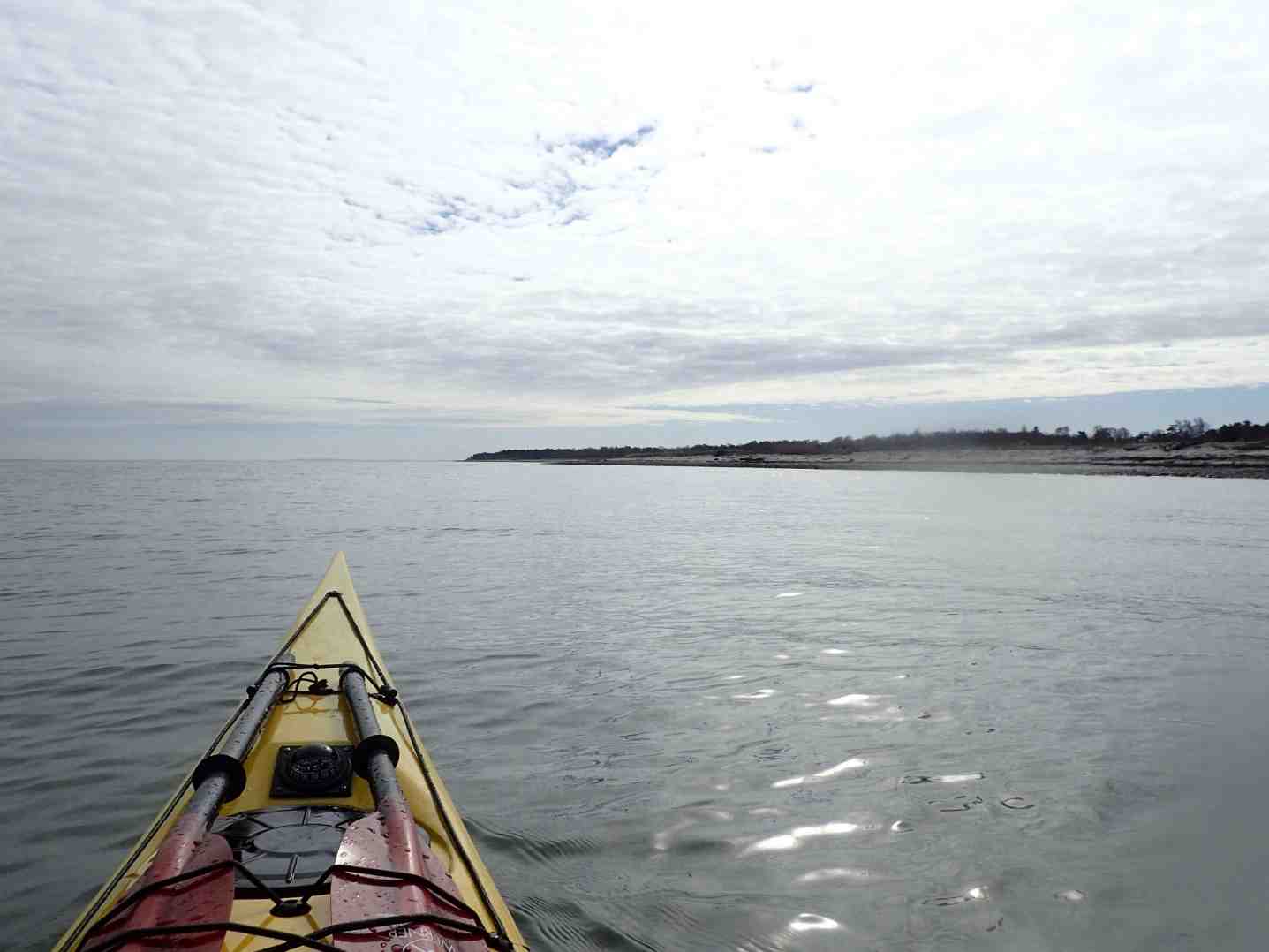 - På vej mod syd langs kysten.
- Heading South along the coast.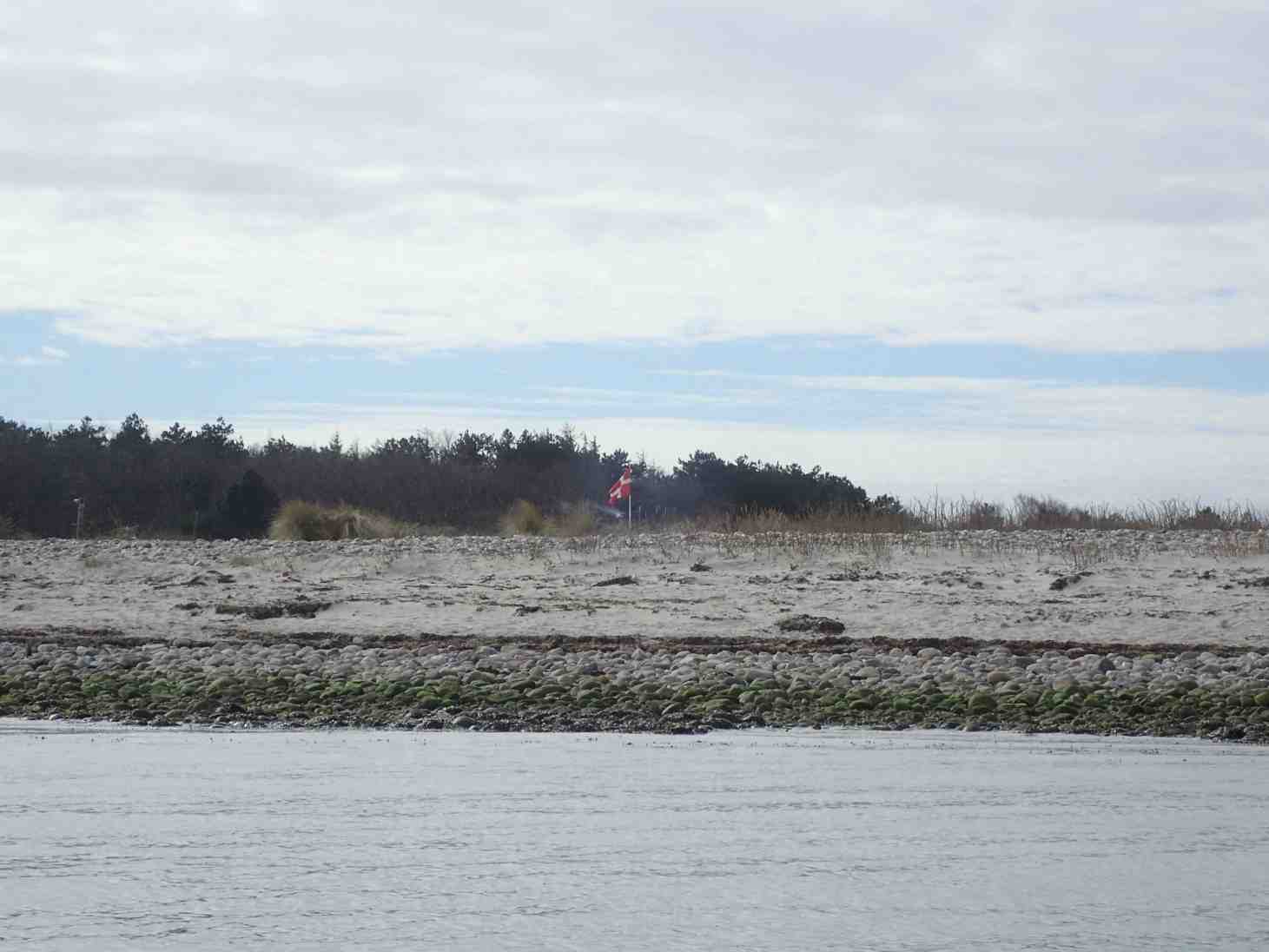 - Ved Skansehage fandt vi en lille strømhvivel.
- At Skansehage we found a small whirlpool.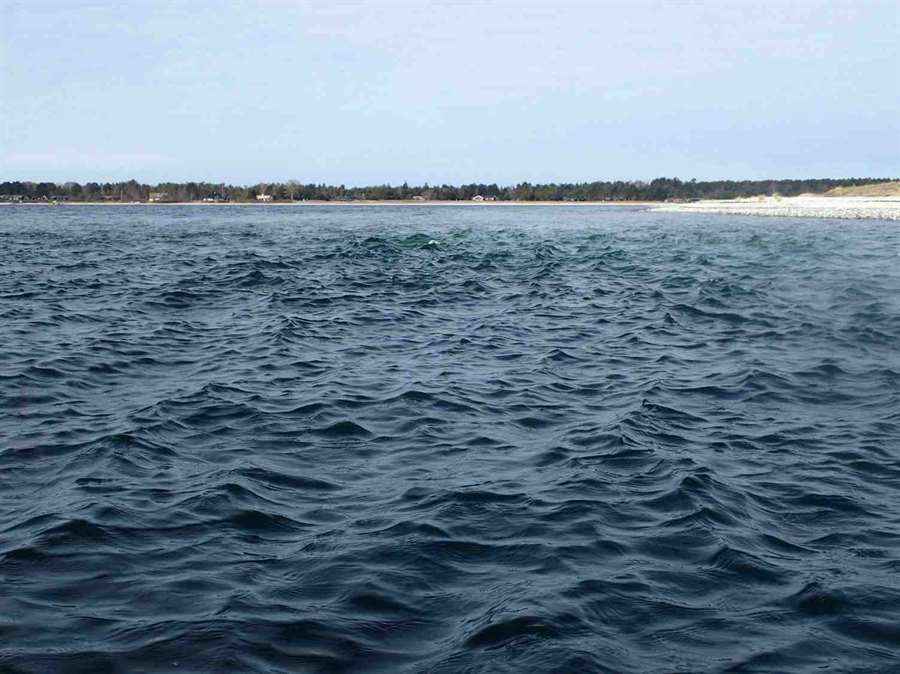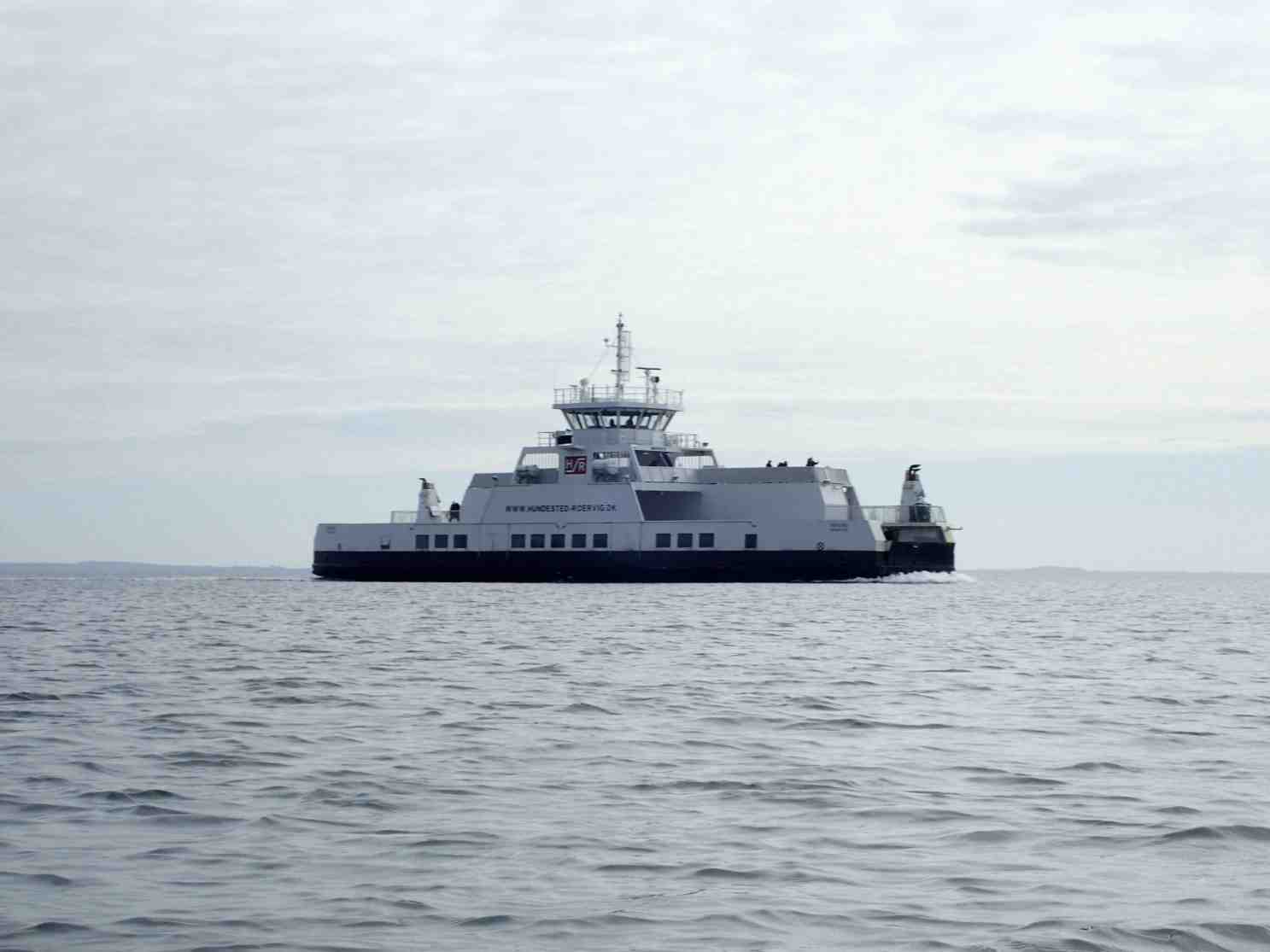 - Færgen fra Hundested til Rørvig.
- The ferry from Hundested to Rørvig.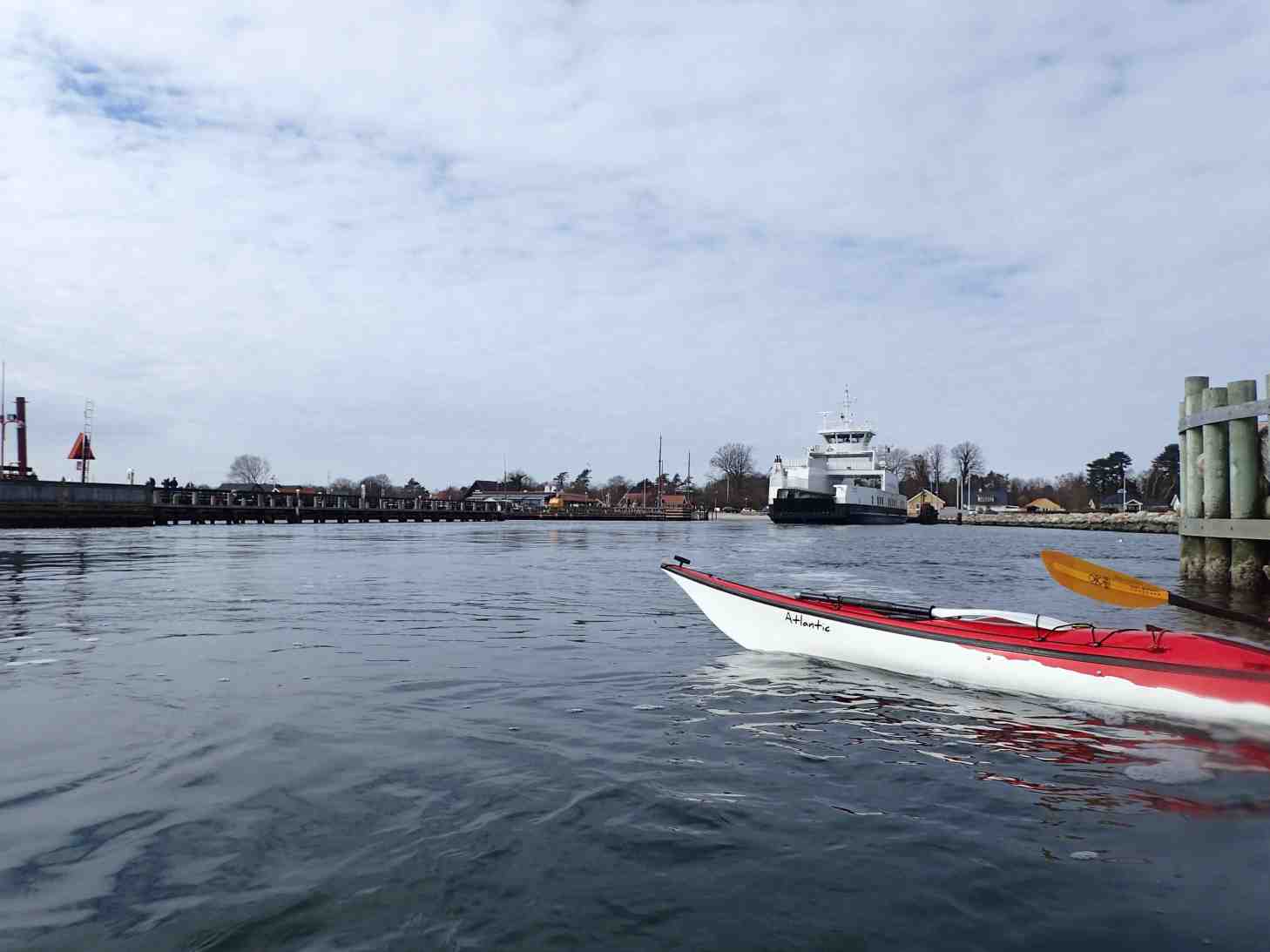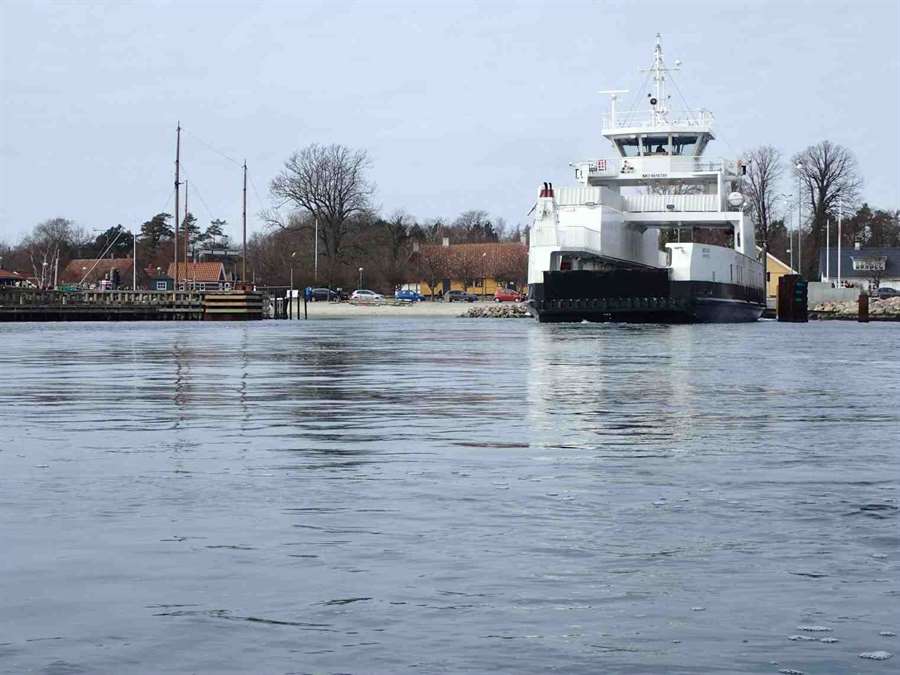 - Rørvig havn
- Rørvig harbor.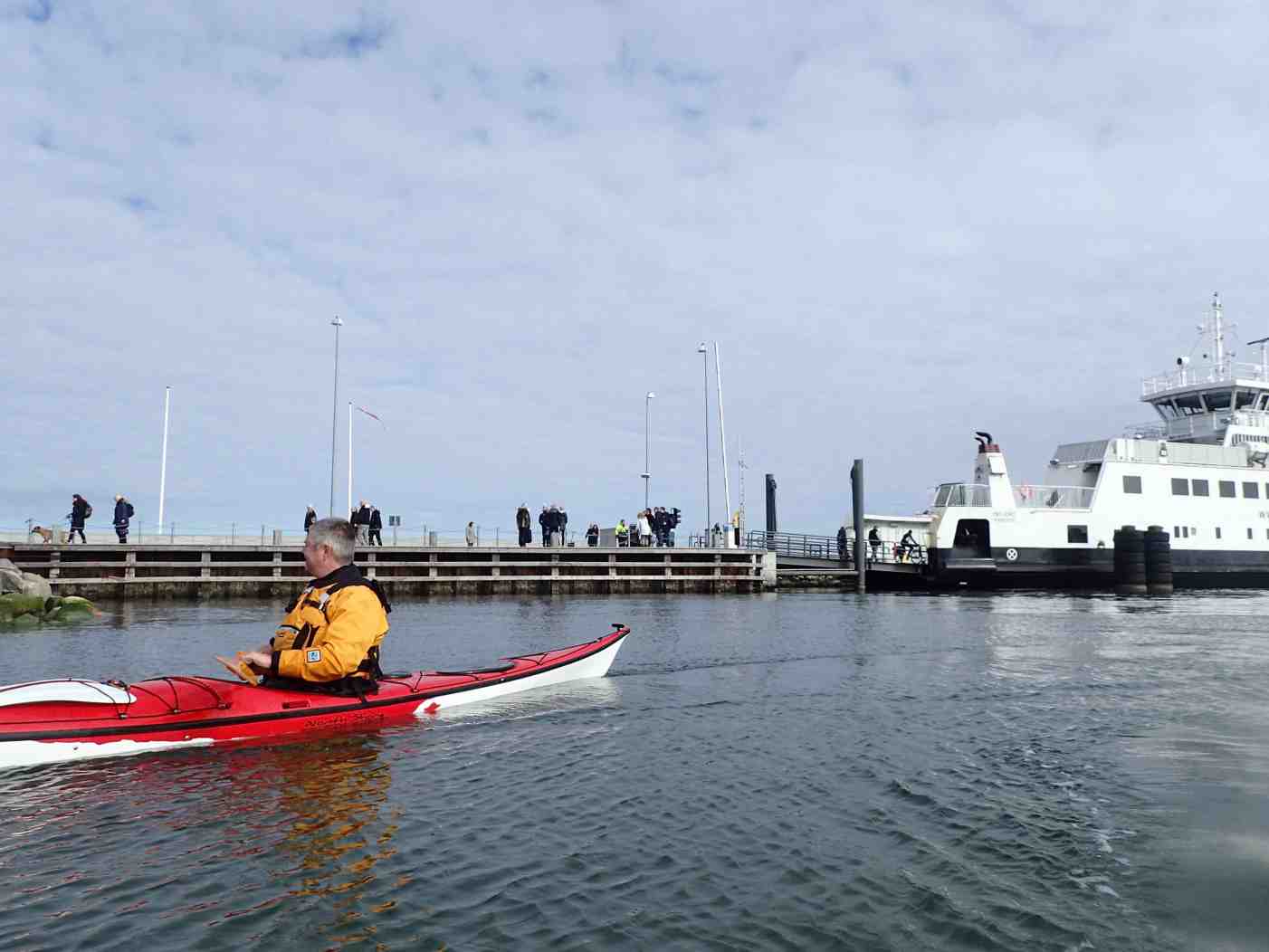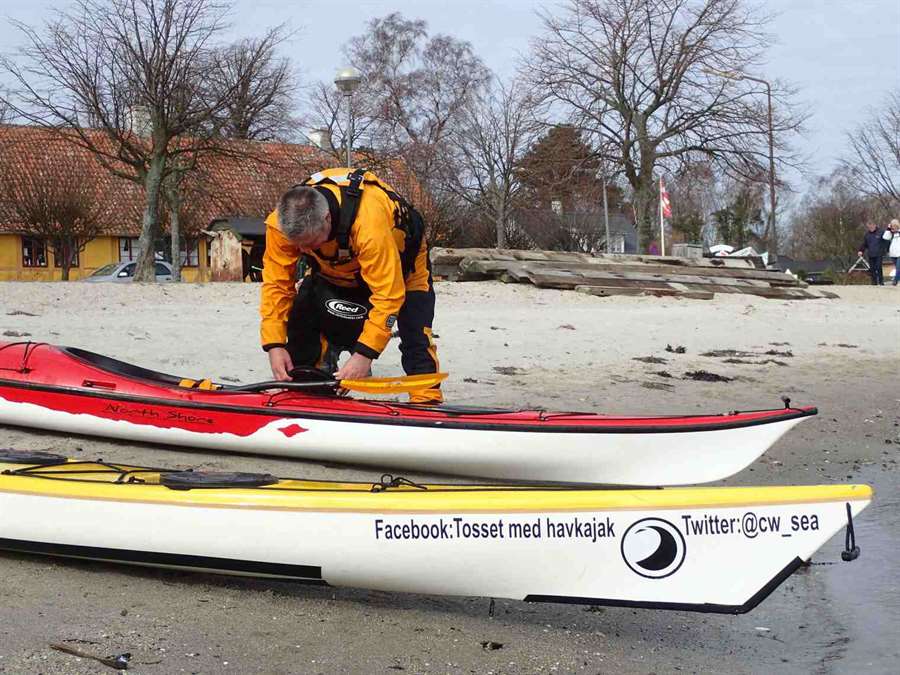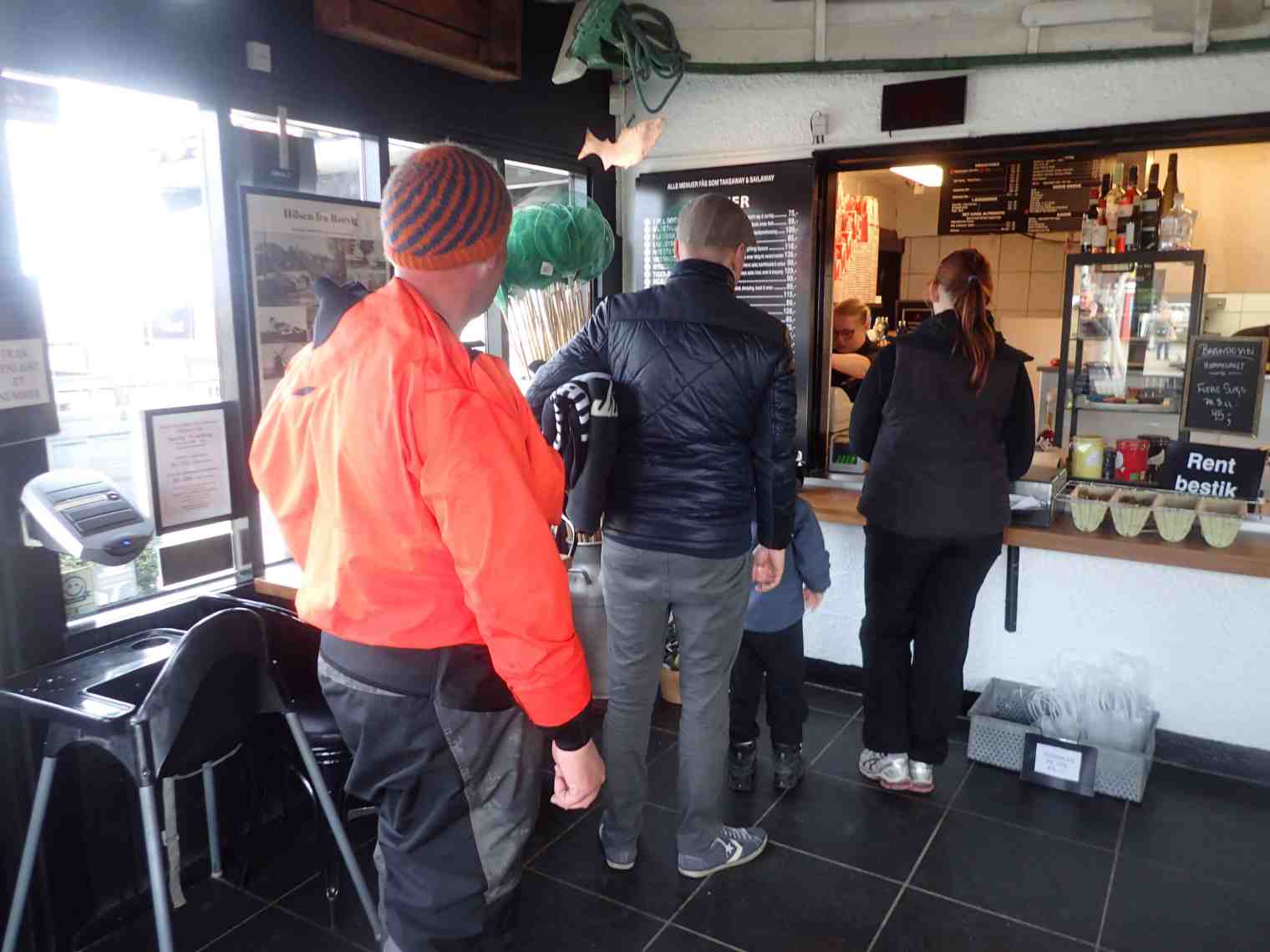 - Tid til frokost.
- Time for lunch.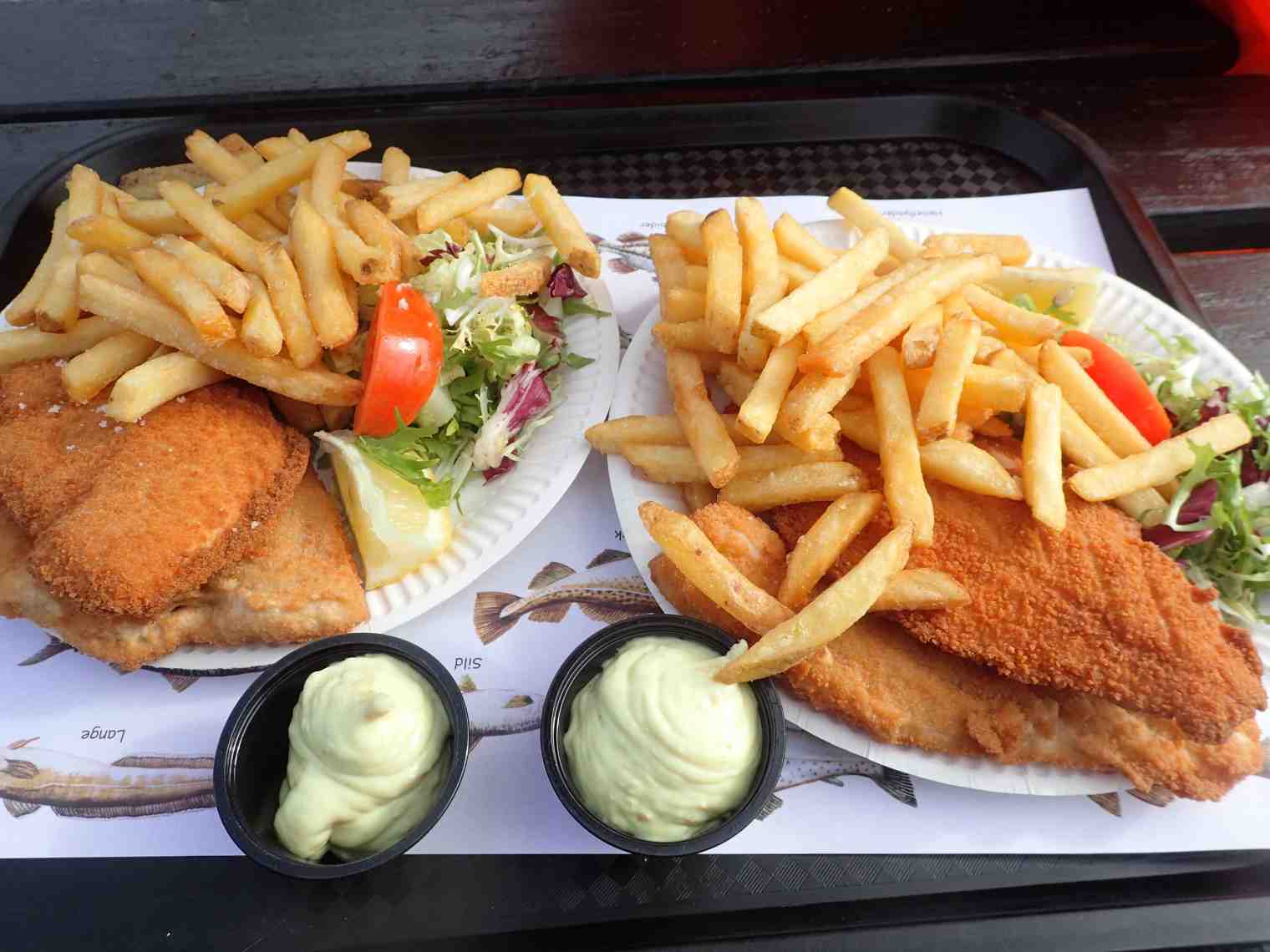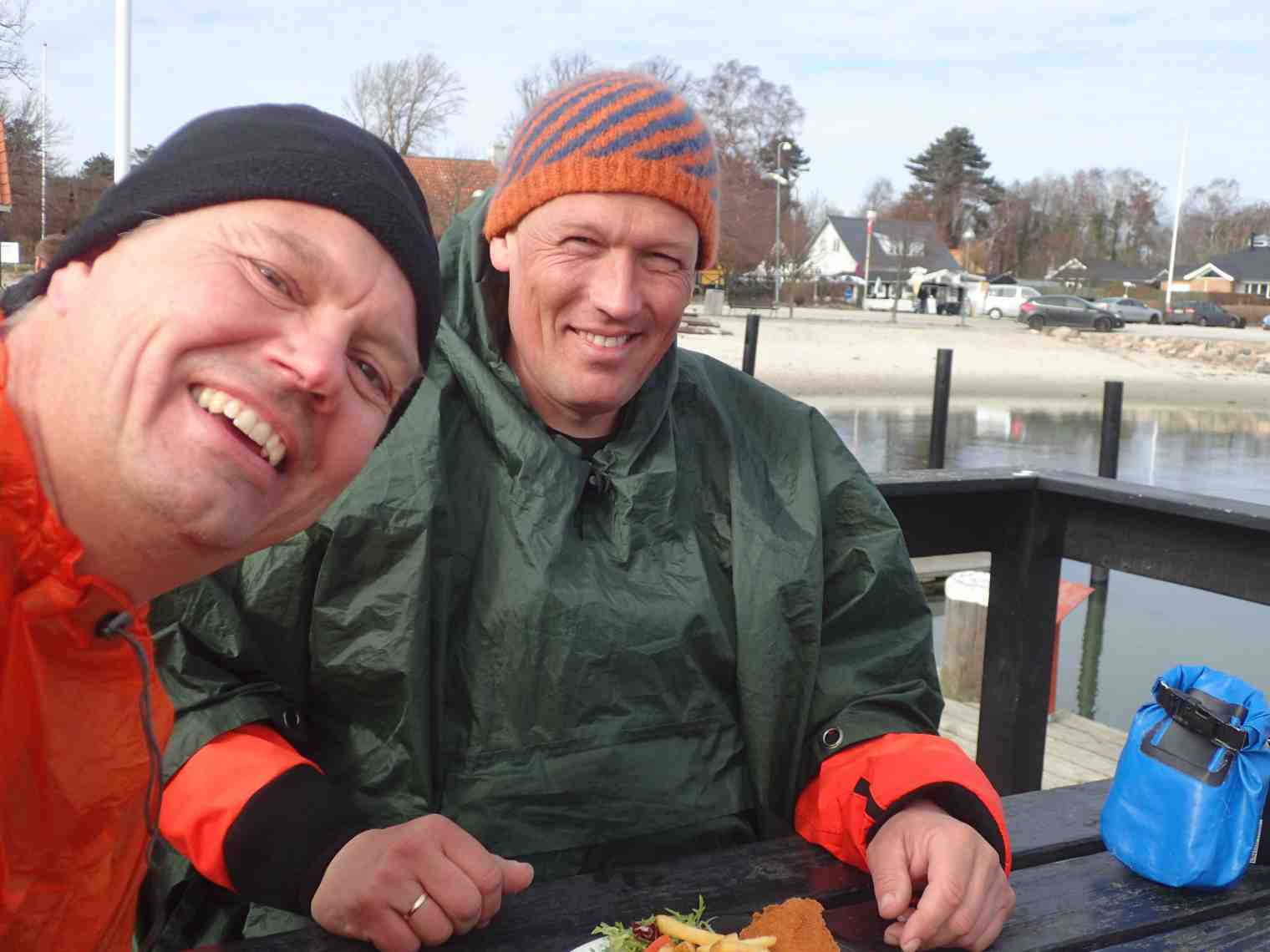 - Frokost :-)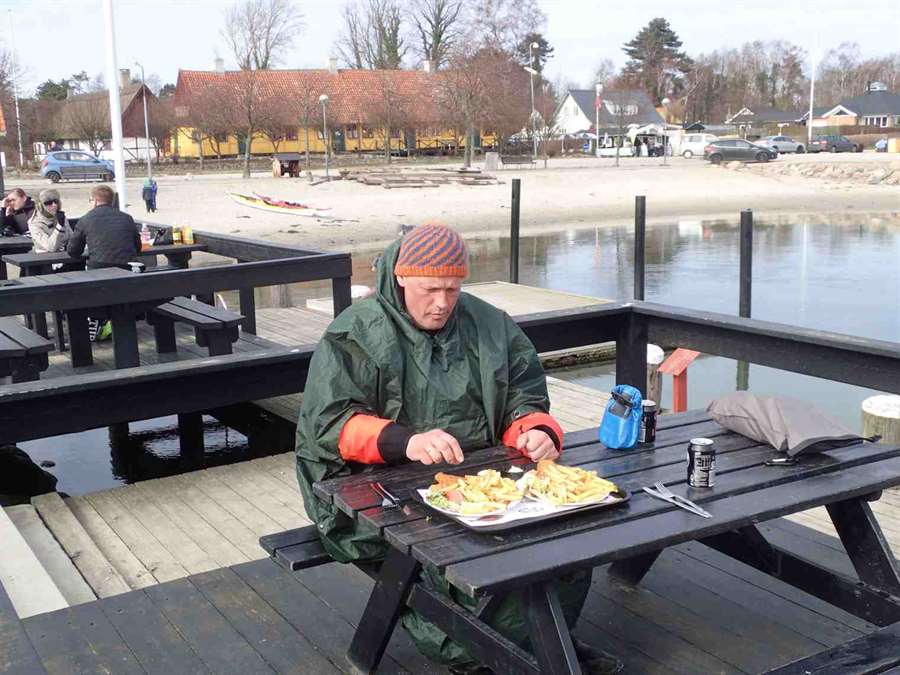 - Lunch :-)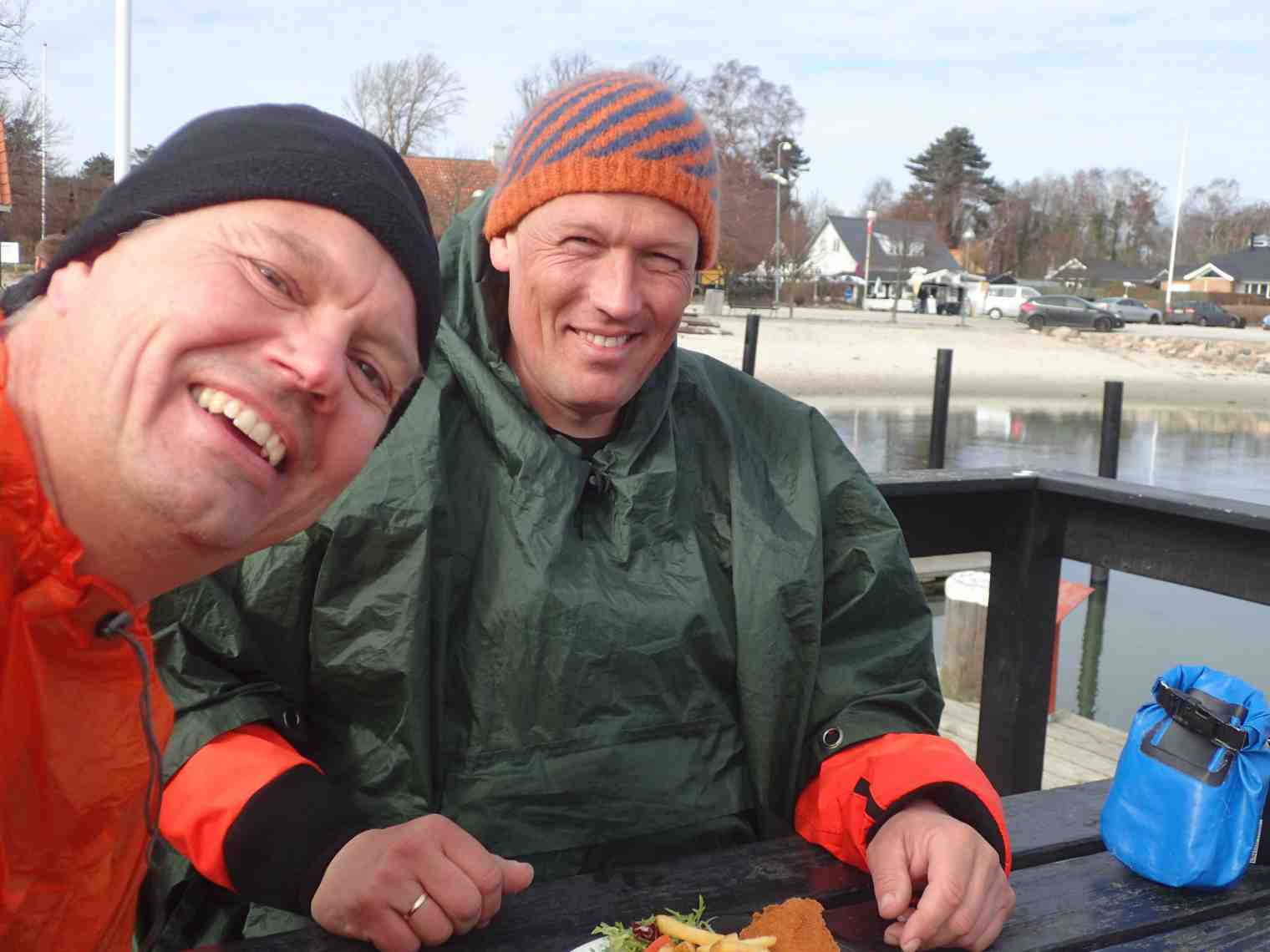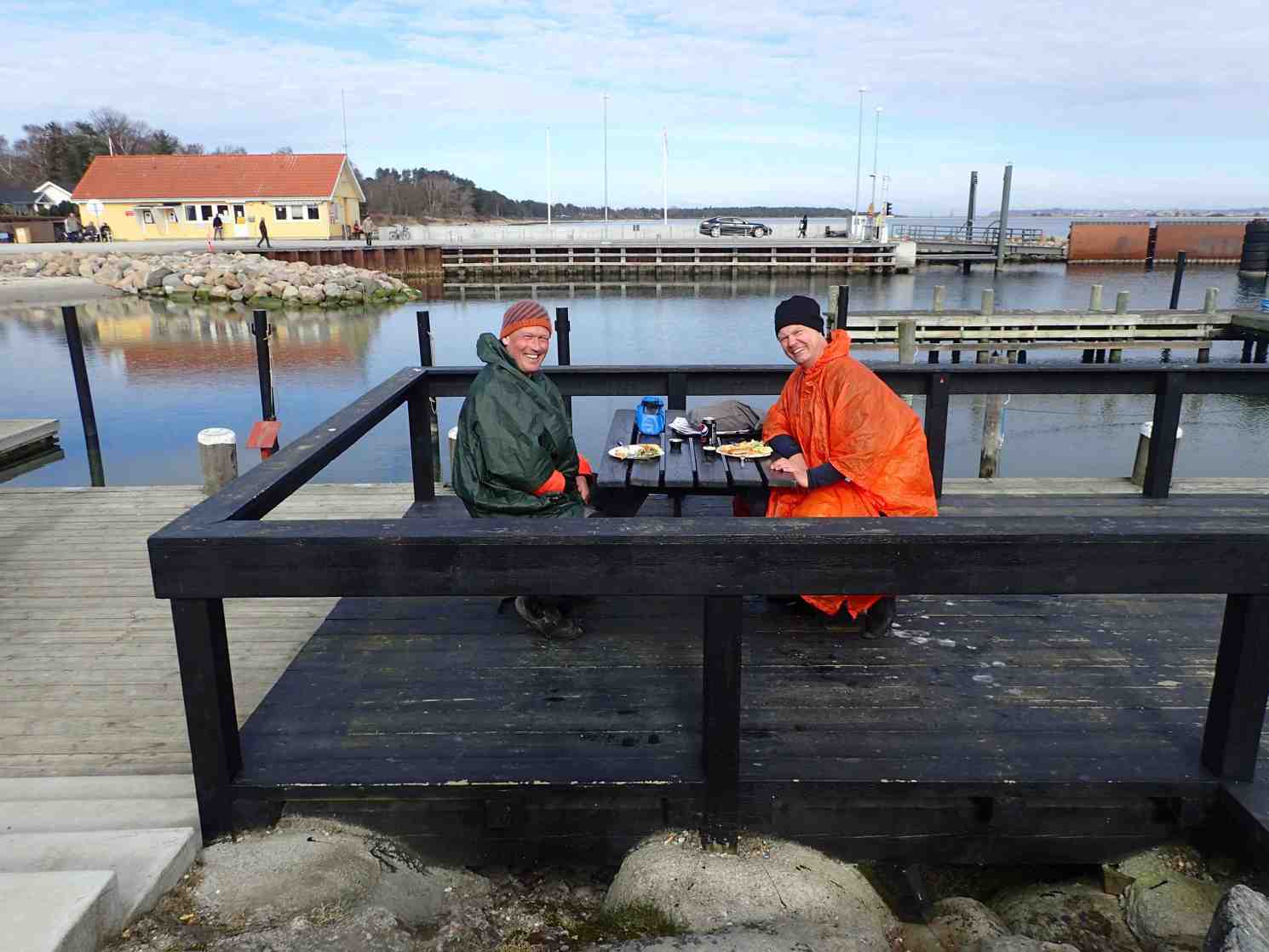 - Vi blev hurtigt enige om at vi lever det gode liv.
- We quickly agreed that we were living the good life.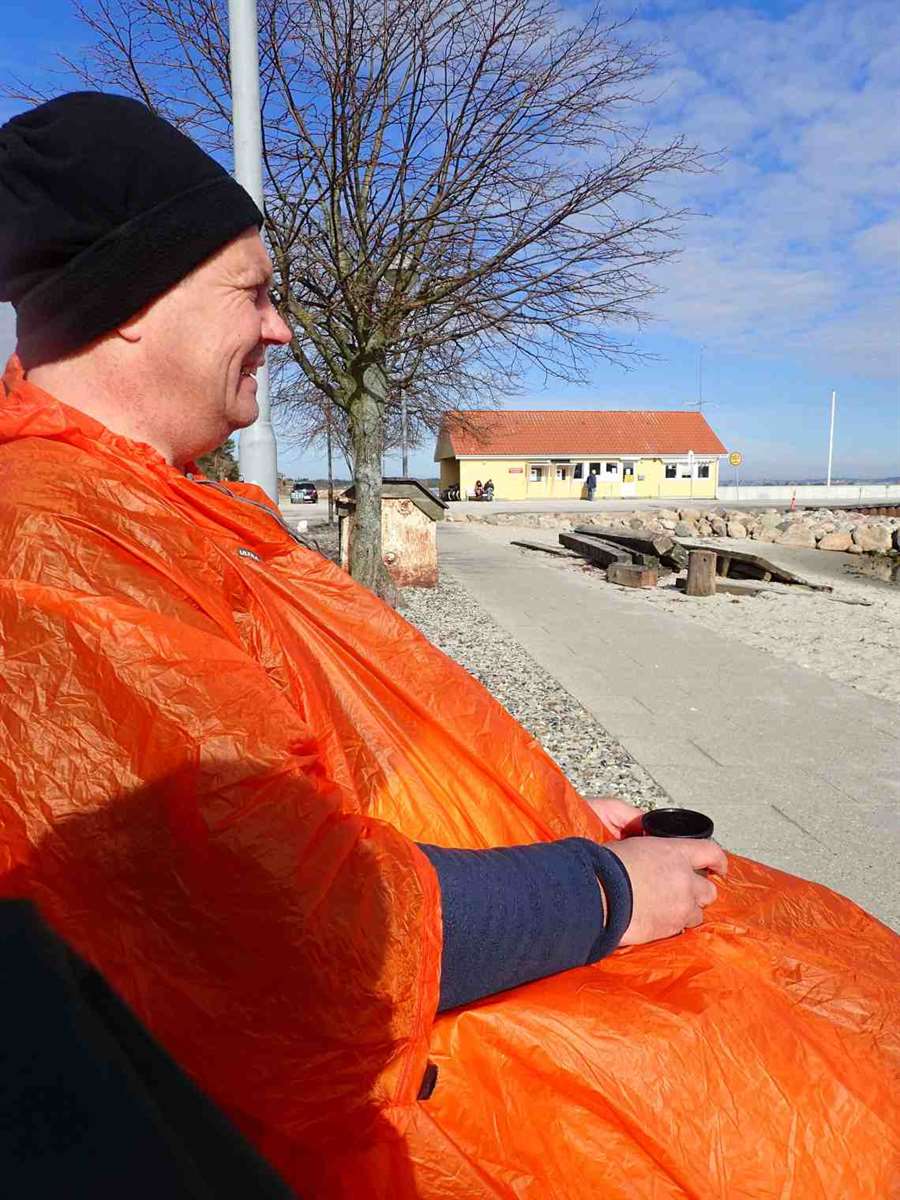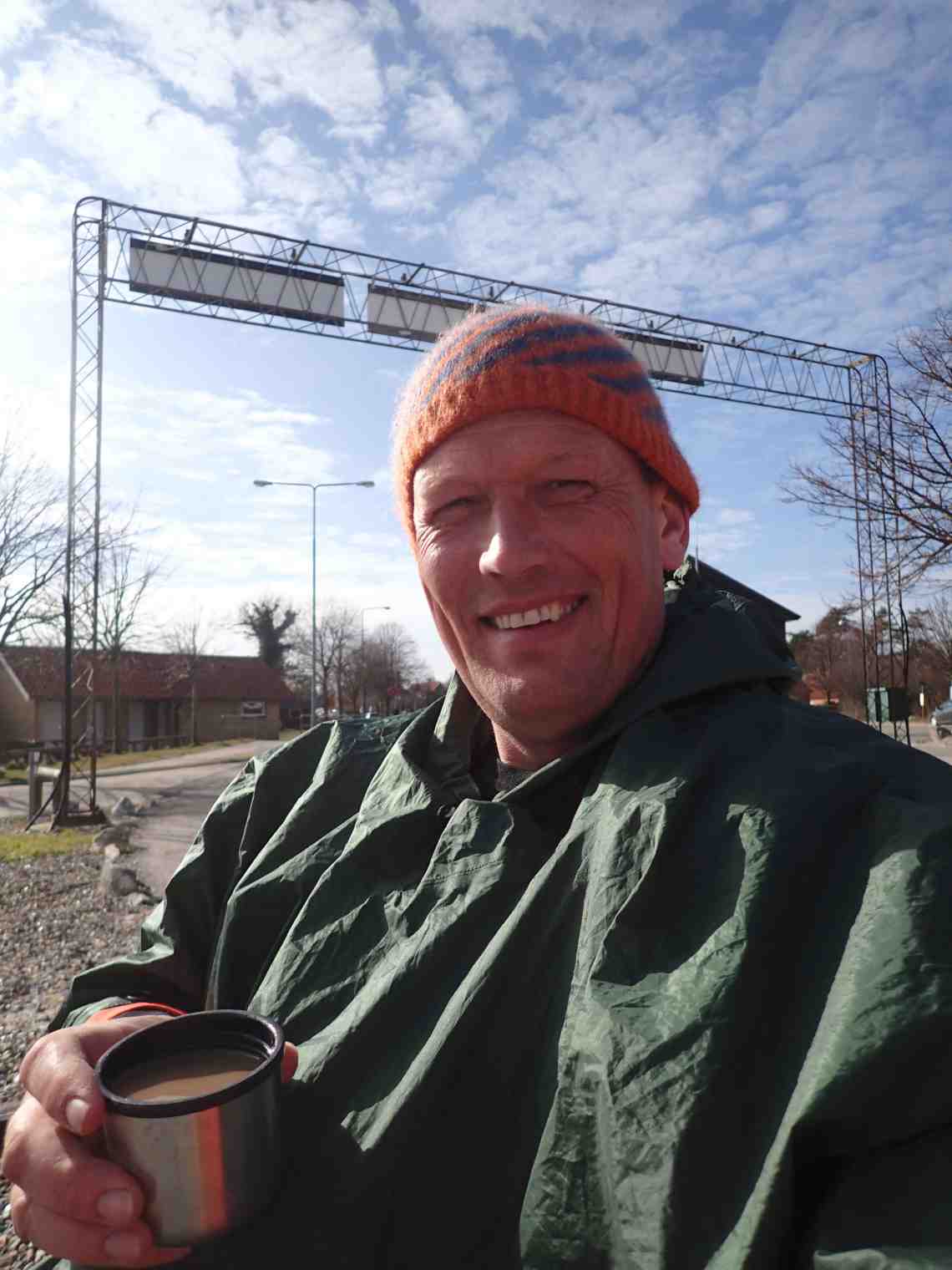 - Efter frokost indtog to gamle mænd bænken mens vi drak kaffen.
- After lunch, the two old men sat on a bench while we drank coffee.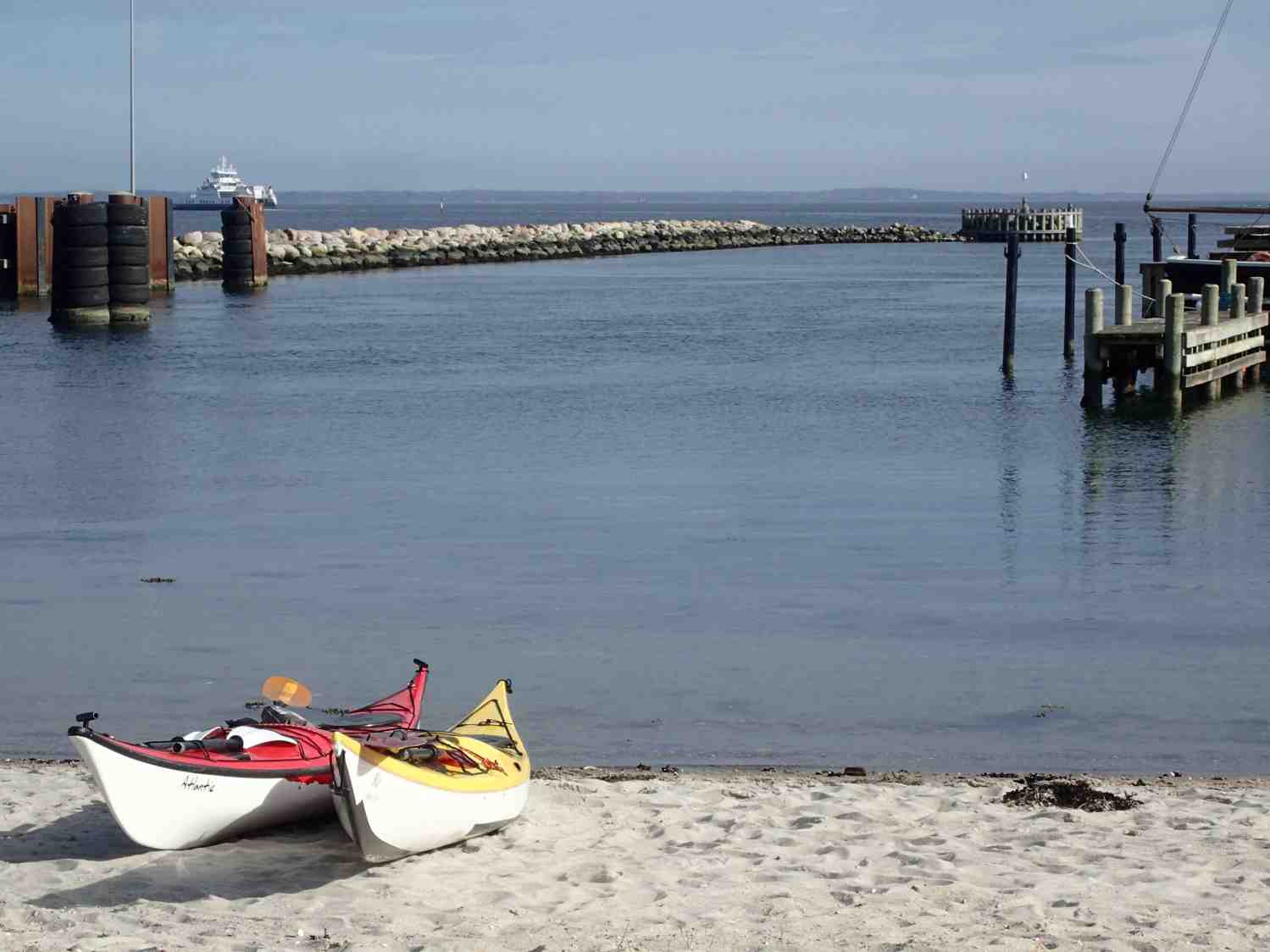 - Vi nyder solen, kaffen og udsigten.
- Enjoying the sun, the coffee and the view.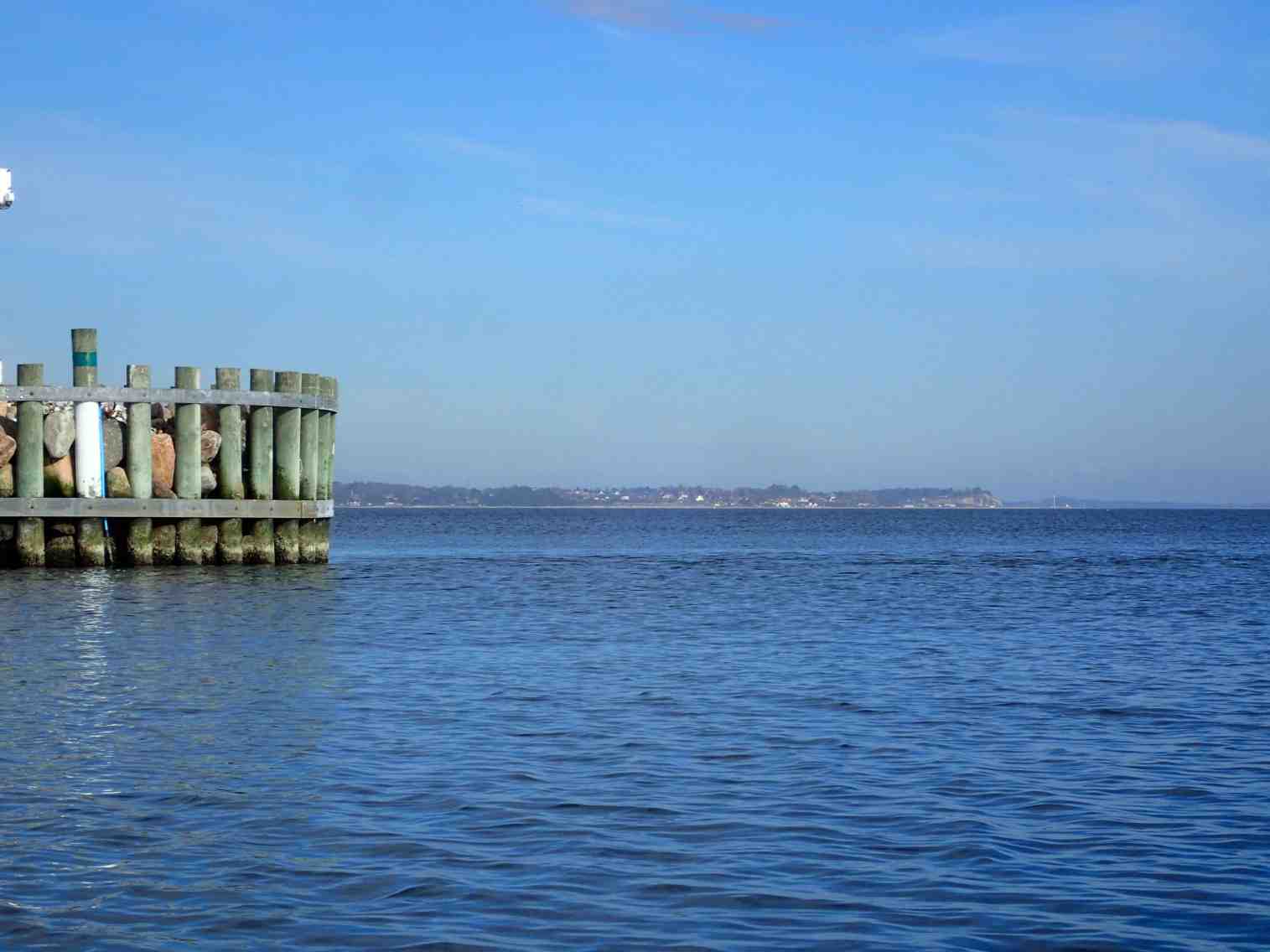 - På vandet igen, og tilbage mod Hundested.
- On the water again, and back towards Hundested.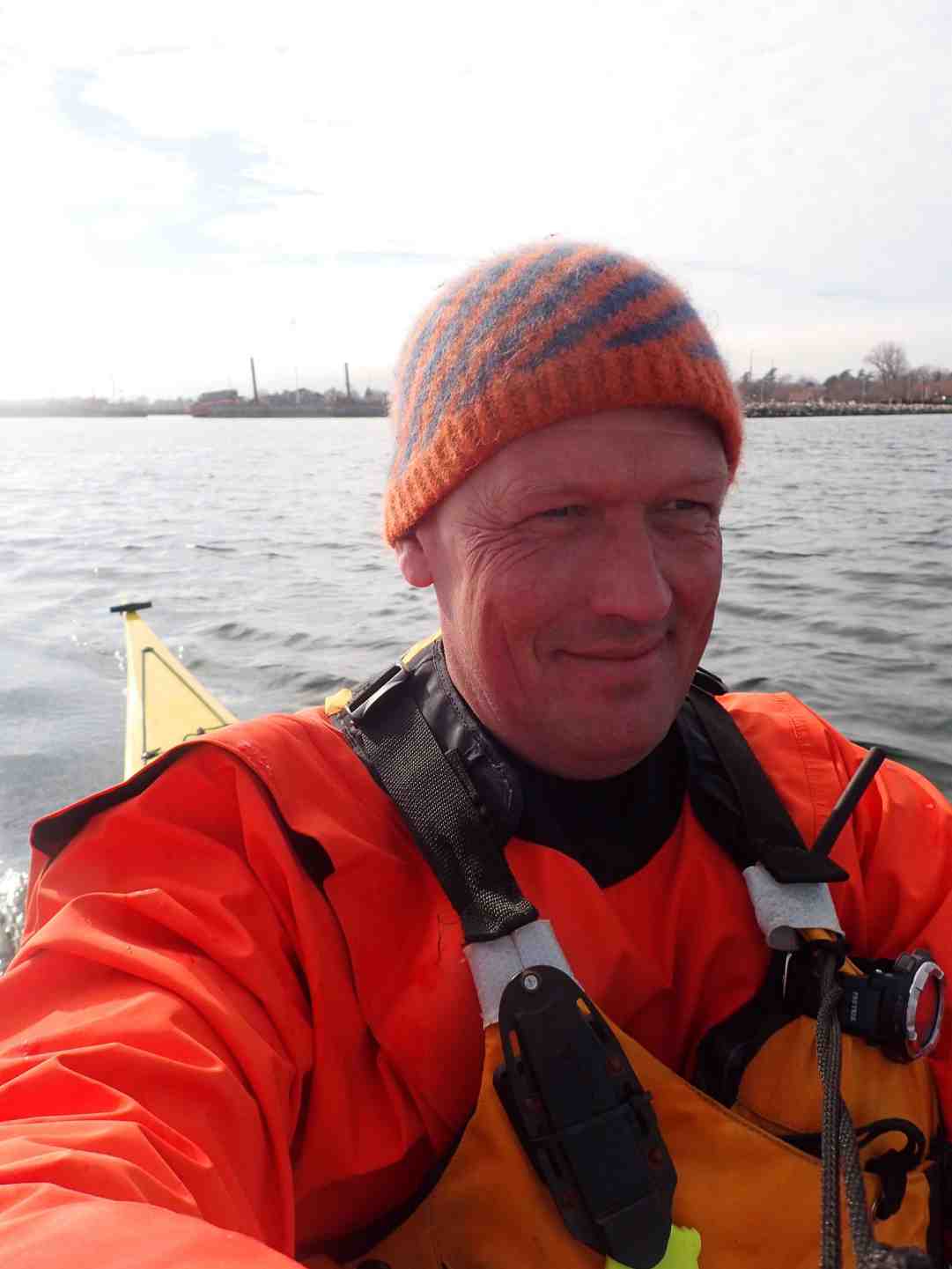 - Rørvig havn i baggrunden.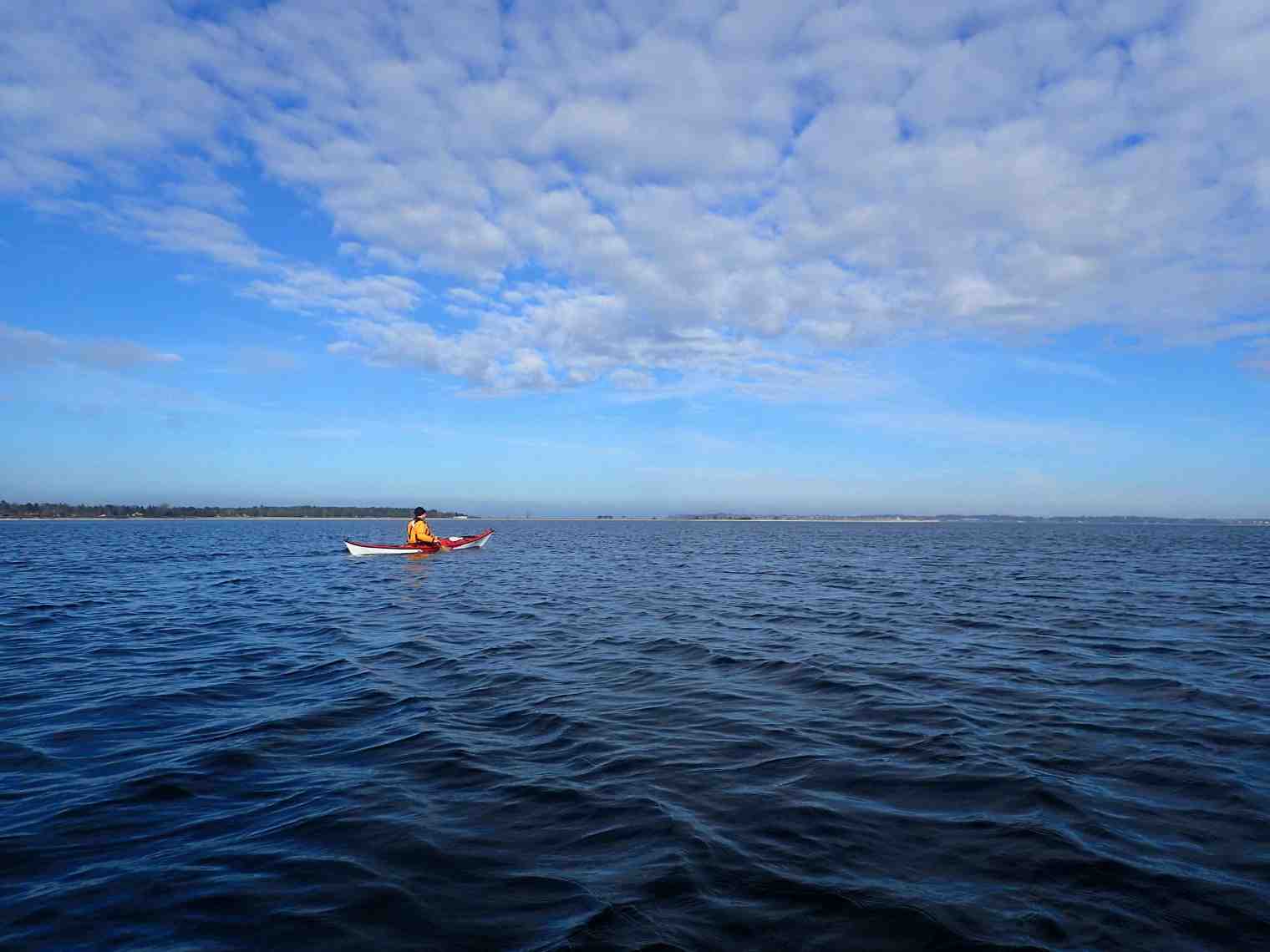 - Rørvig harbor in the background
- Stadig flor vejr.
- Still nice weather.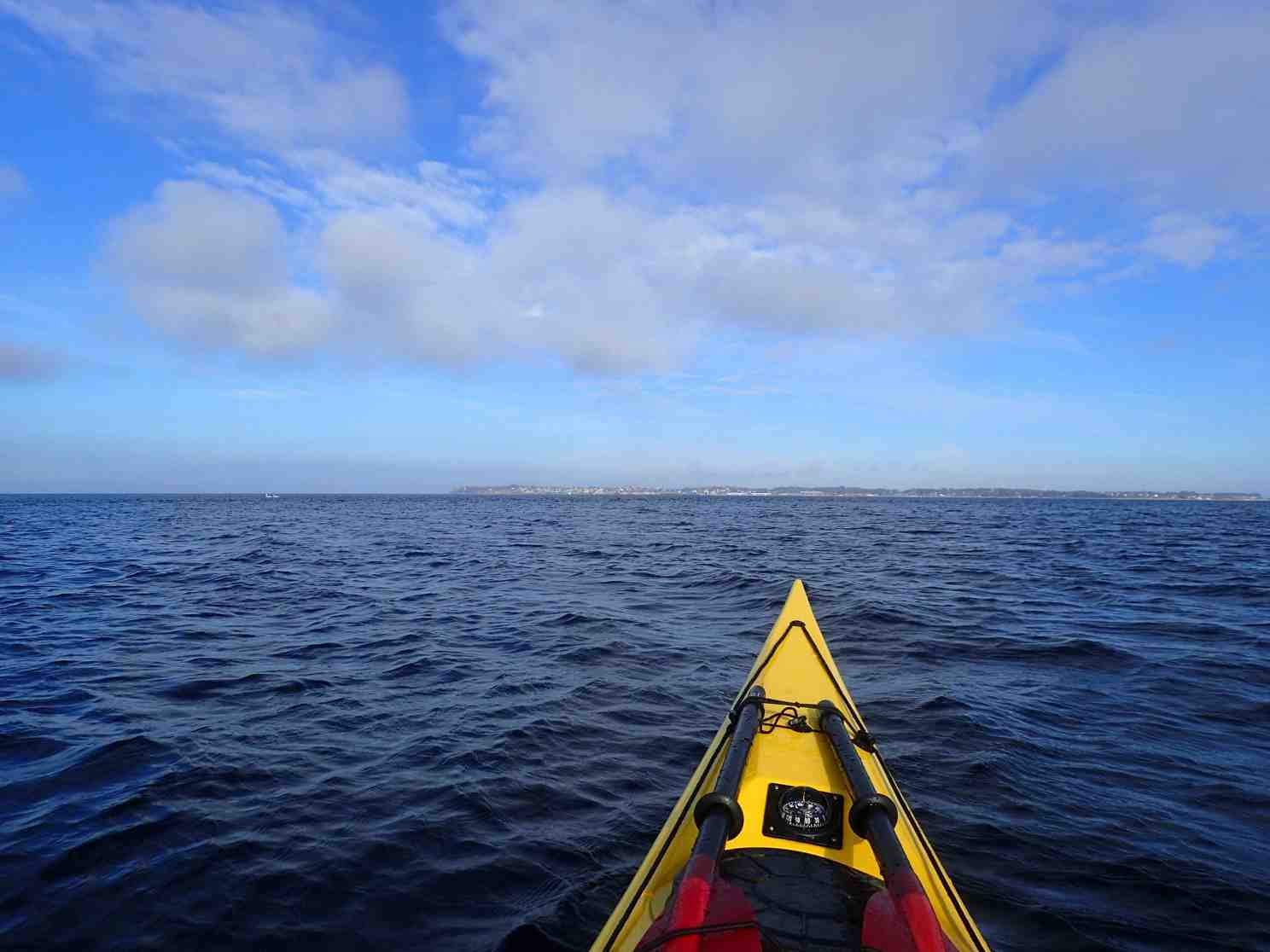 - Kryds mod Hundested.
- Crossing towards Hundested.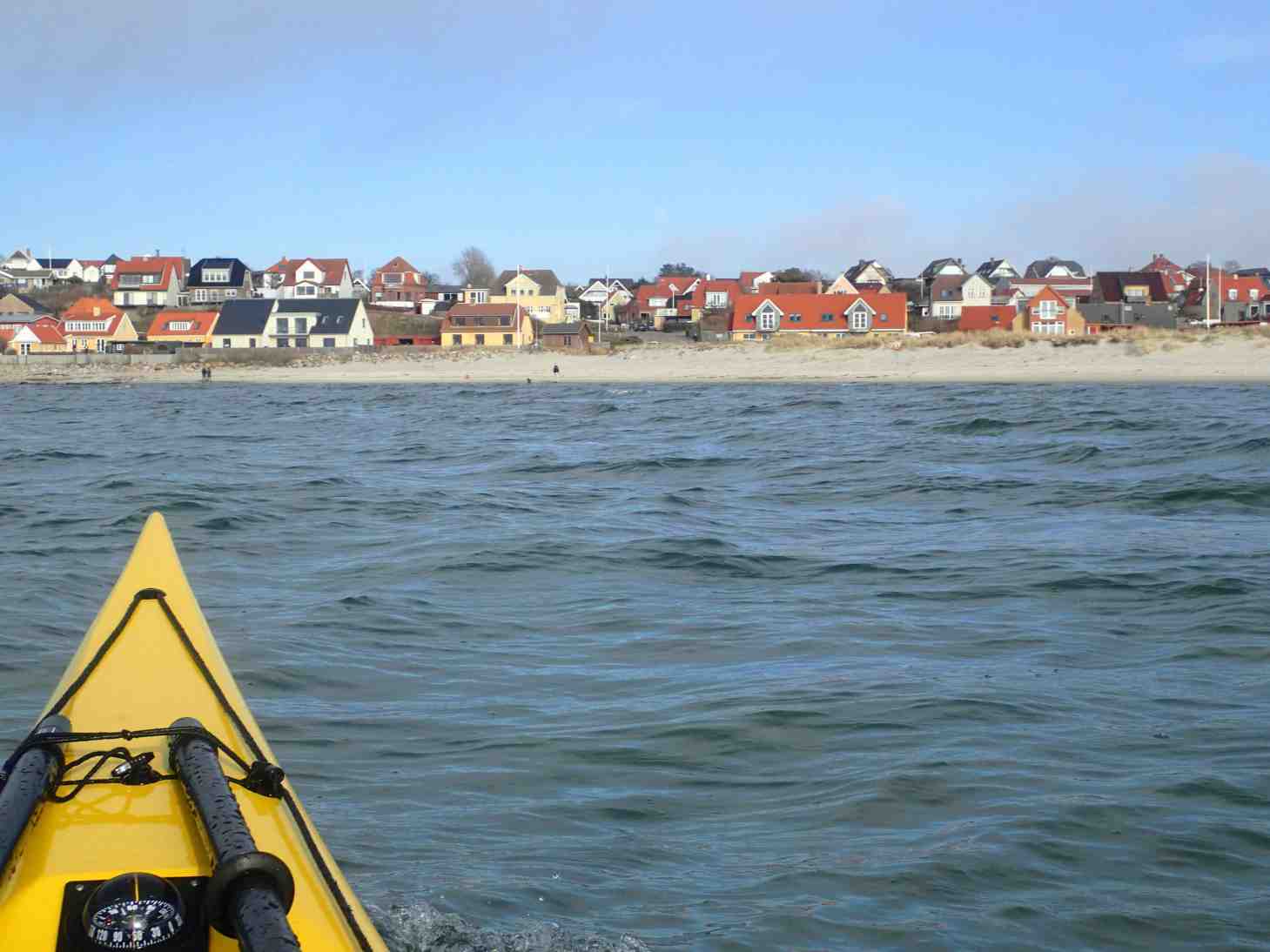 - Tilbage ved Hundested, i sol og lidt medvind.
- Back at Hundested, in sunshine with a littel tailwind.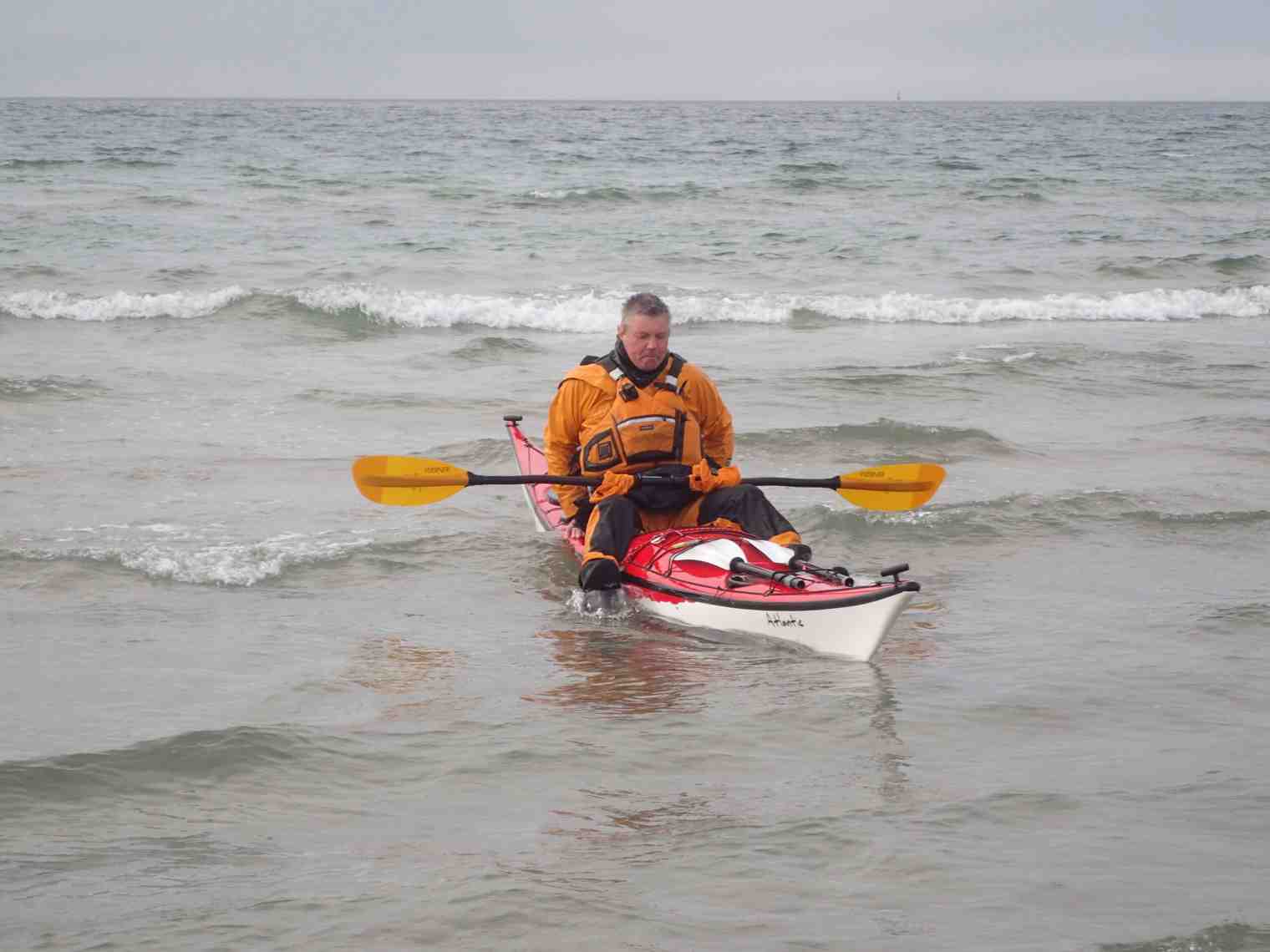 - En dejlig dag, med sol, frokost, kaffe og godt selskab.
-A nice day, with sun, lunch, coffee and good company.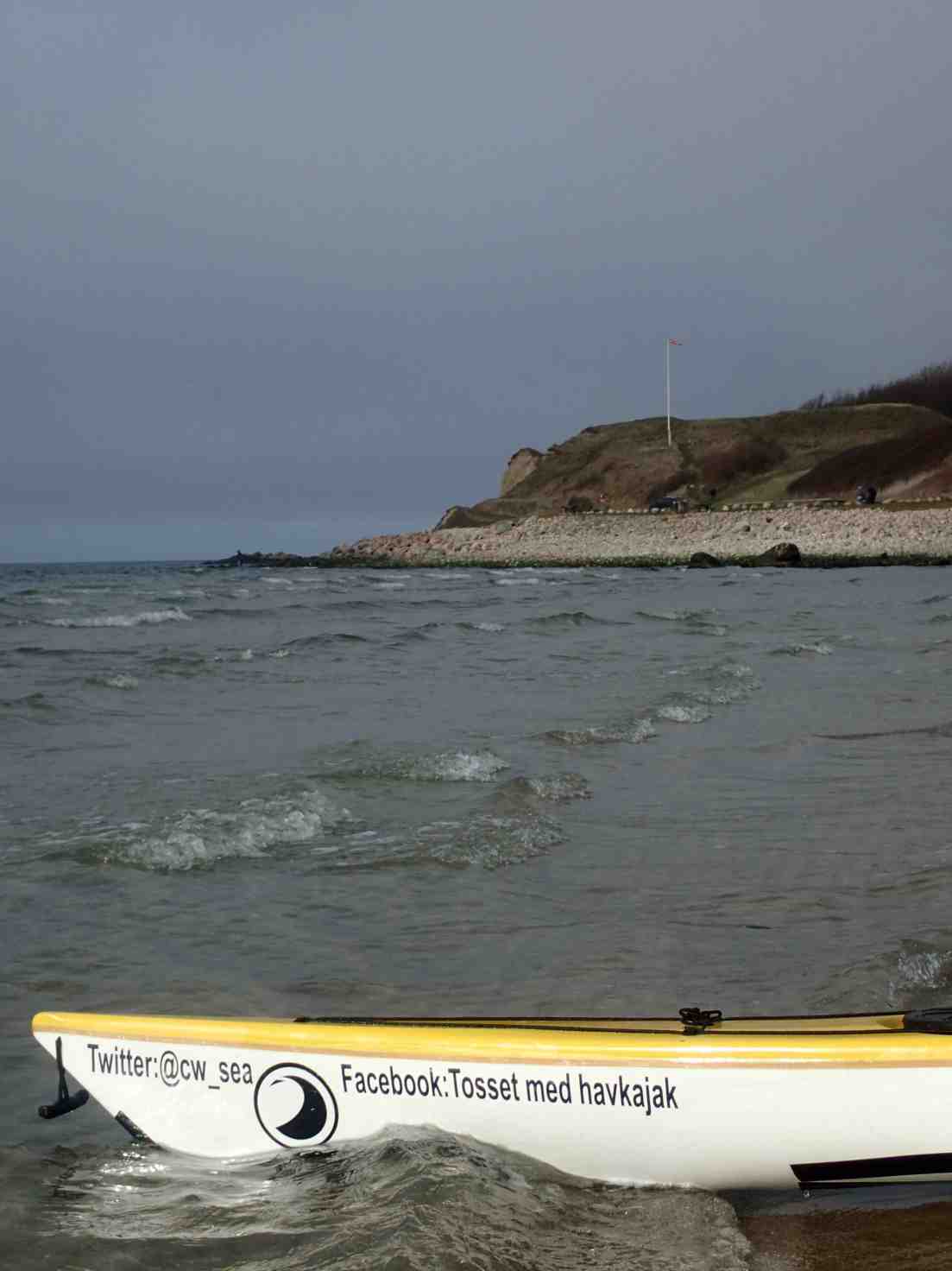 - Samtidig med vi skulle have kajakkerne på bilen og klæde om, kom en front ind fra NØ.
- While we loaded the kayaks on the car and changed clothes, a front coming in NE.
- En tur på ca. 18 km. / 10 nm.
- Distance about 18 km. / 10 nm.