2021-06-20 Hundested-Rørvig-Hundested
Danish / English: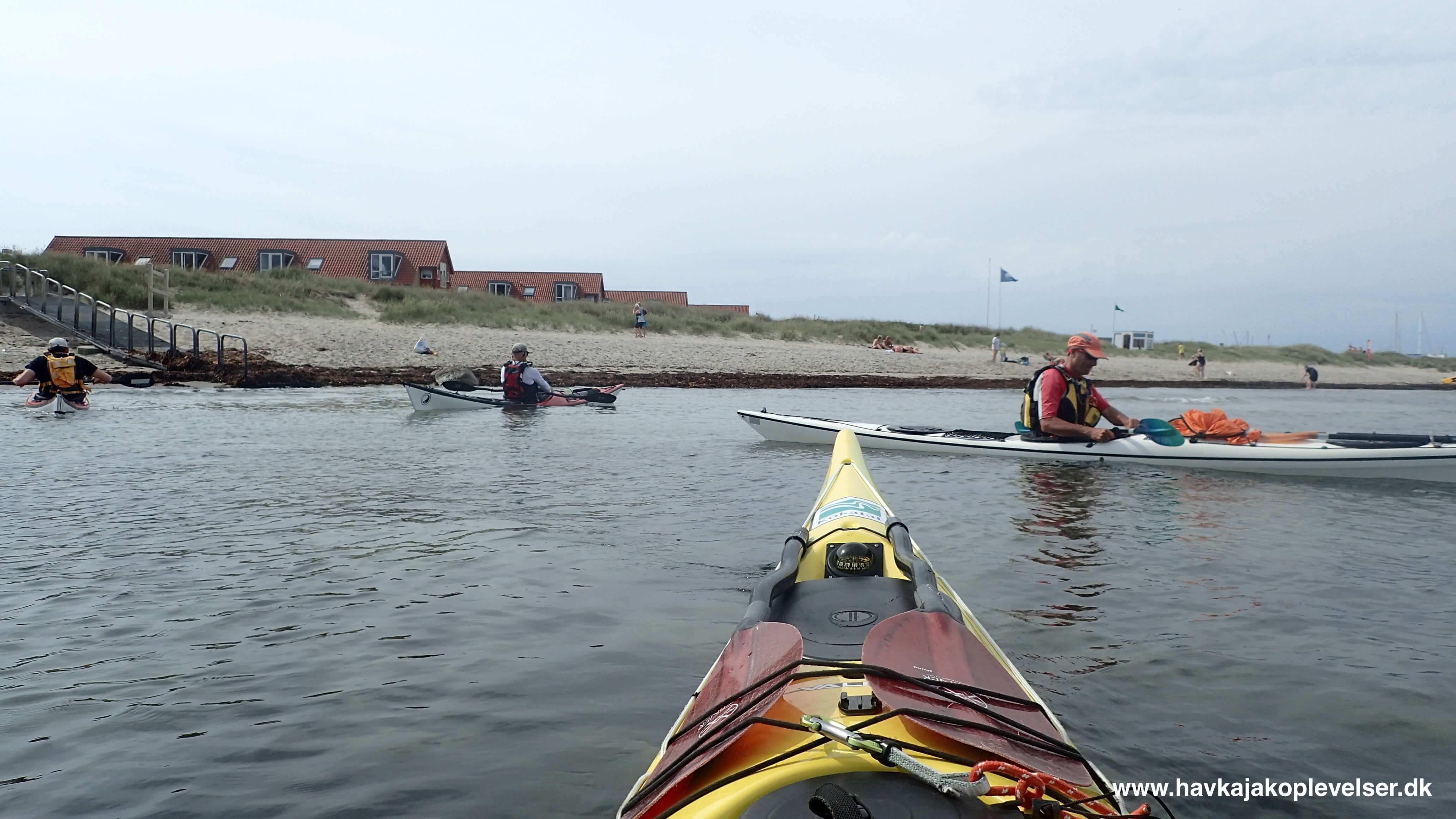 - Vi var 4 glade drenge der mødtes på Trekanten i Hundested med en plan om at krydse herfra til Korshage på Odsherrede for så at holde frokostpause på den anden side af Issefjord i Rørvig havn.
- We were 4 happy guys who met at "Trekanten" in Hundested with a plan to cross from here to Korshage on Odsherrede and then have a lunch break on the other side of Issefjord in Rørvig harbor.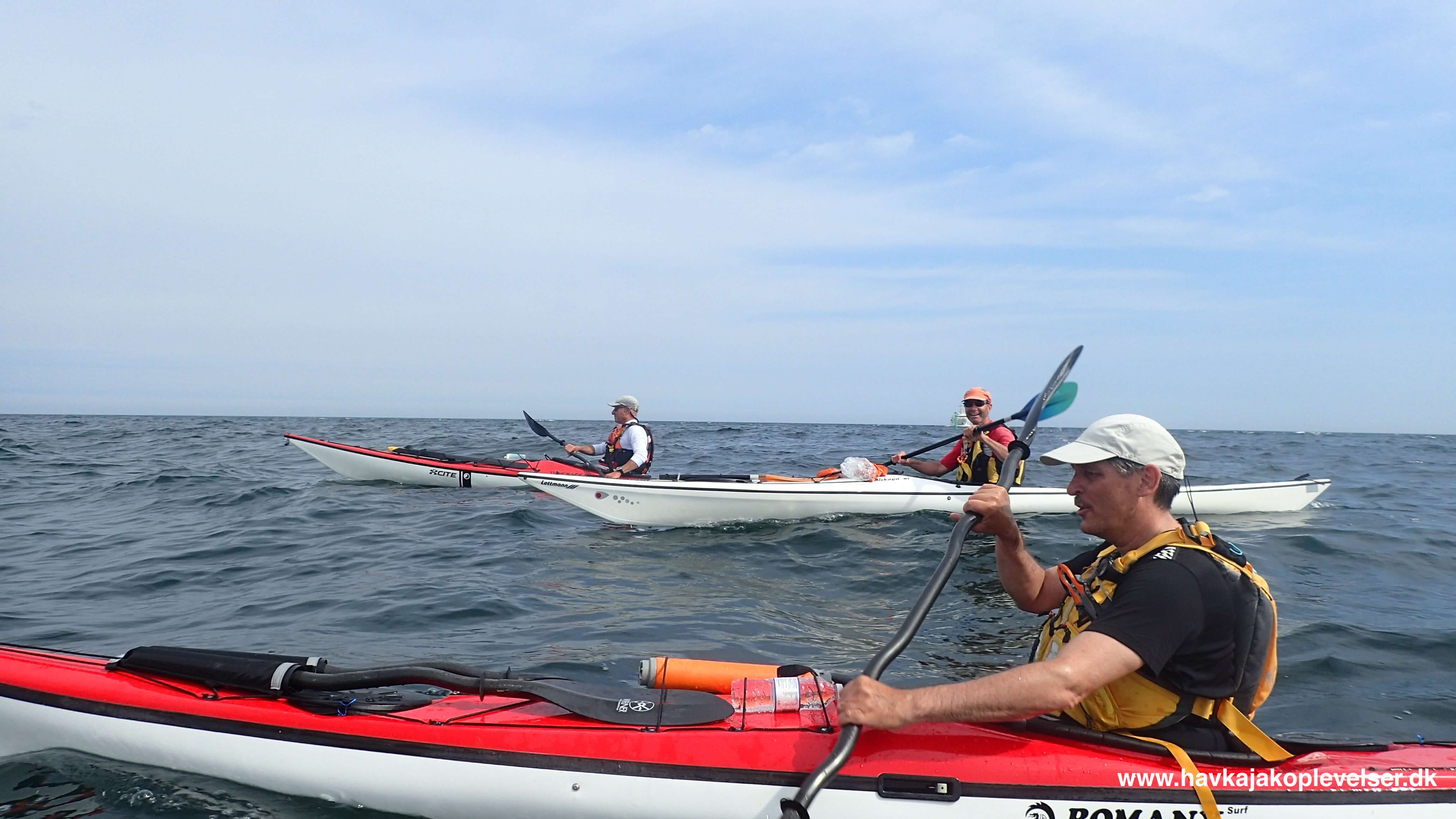 - Hvor Isefjord og Kattegat møder hinanden.
- Where the fjord "Isefjord" and the sea "Kattegat" meet.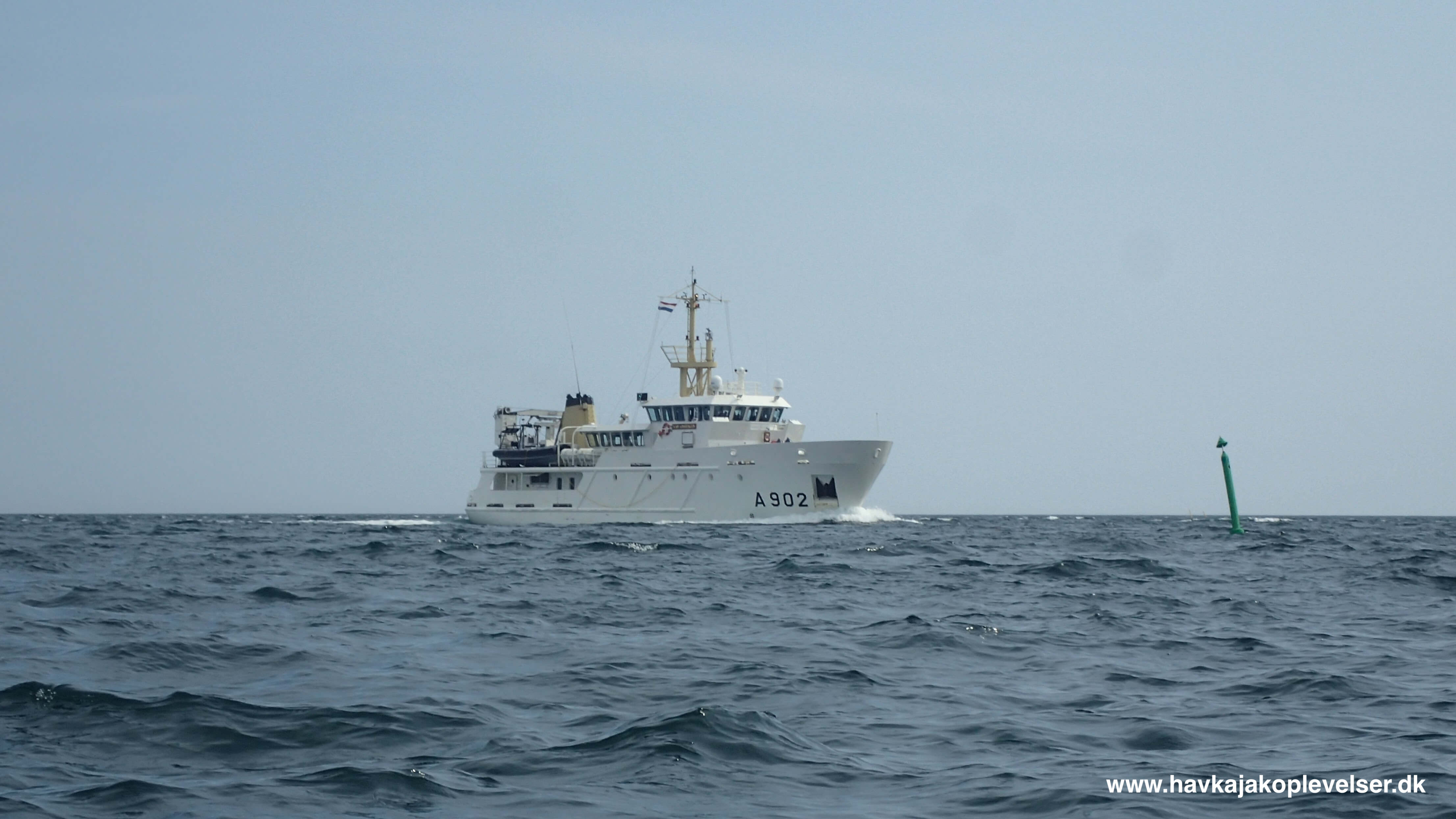 - Vi krydser den forholdsvis smalle sejlrende.
- We cross the relatively narrow shipping canal.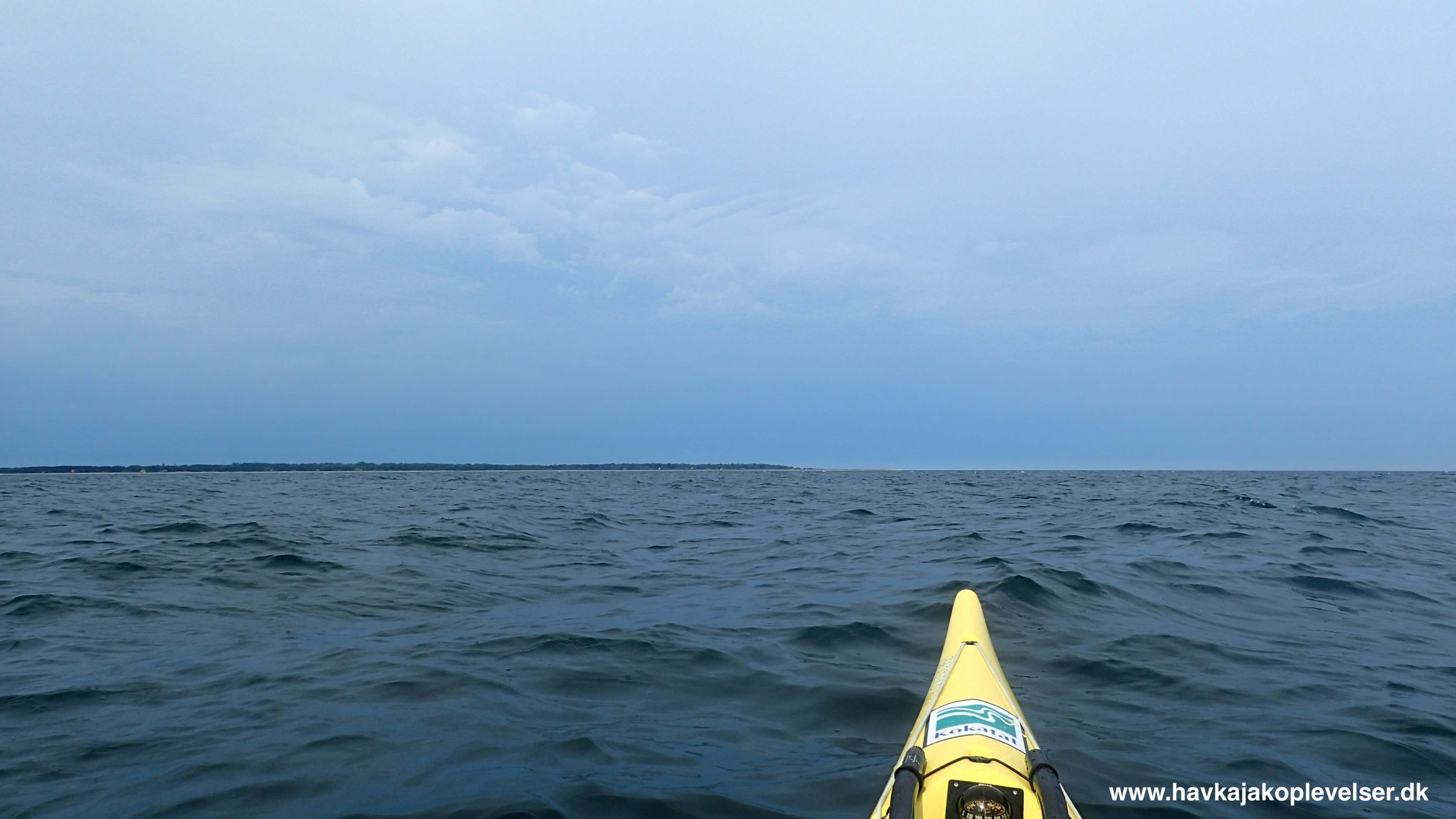 - Vejrudsigten havde forudsagt fint vejr.
- The weather forecast had predicted nice weather.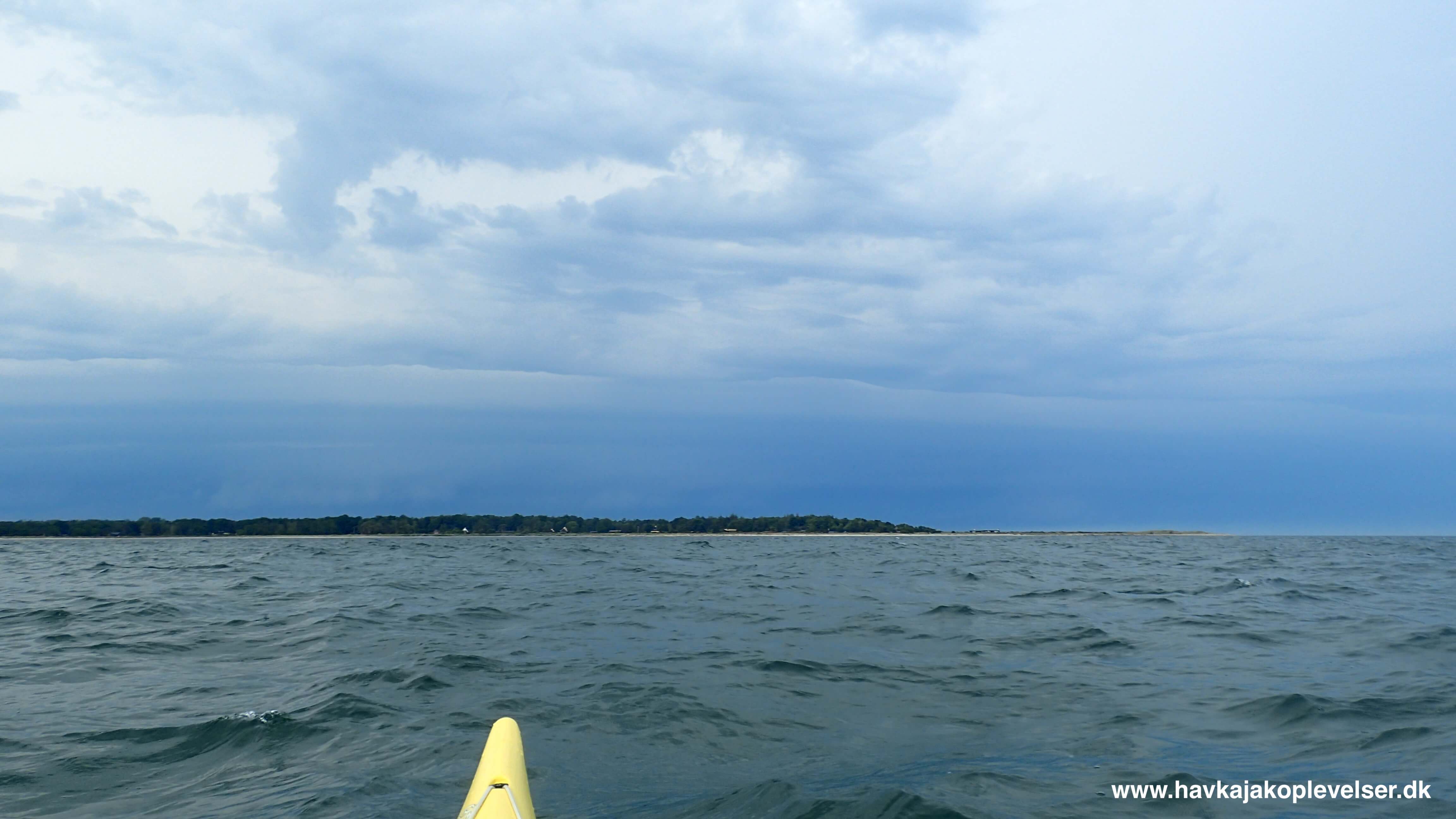 - Smukke skyformationer popper frem da vi nærmer os Korshage.
- Beautiful cloud formations pop up as we approach Korshage.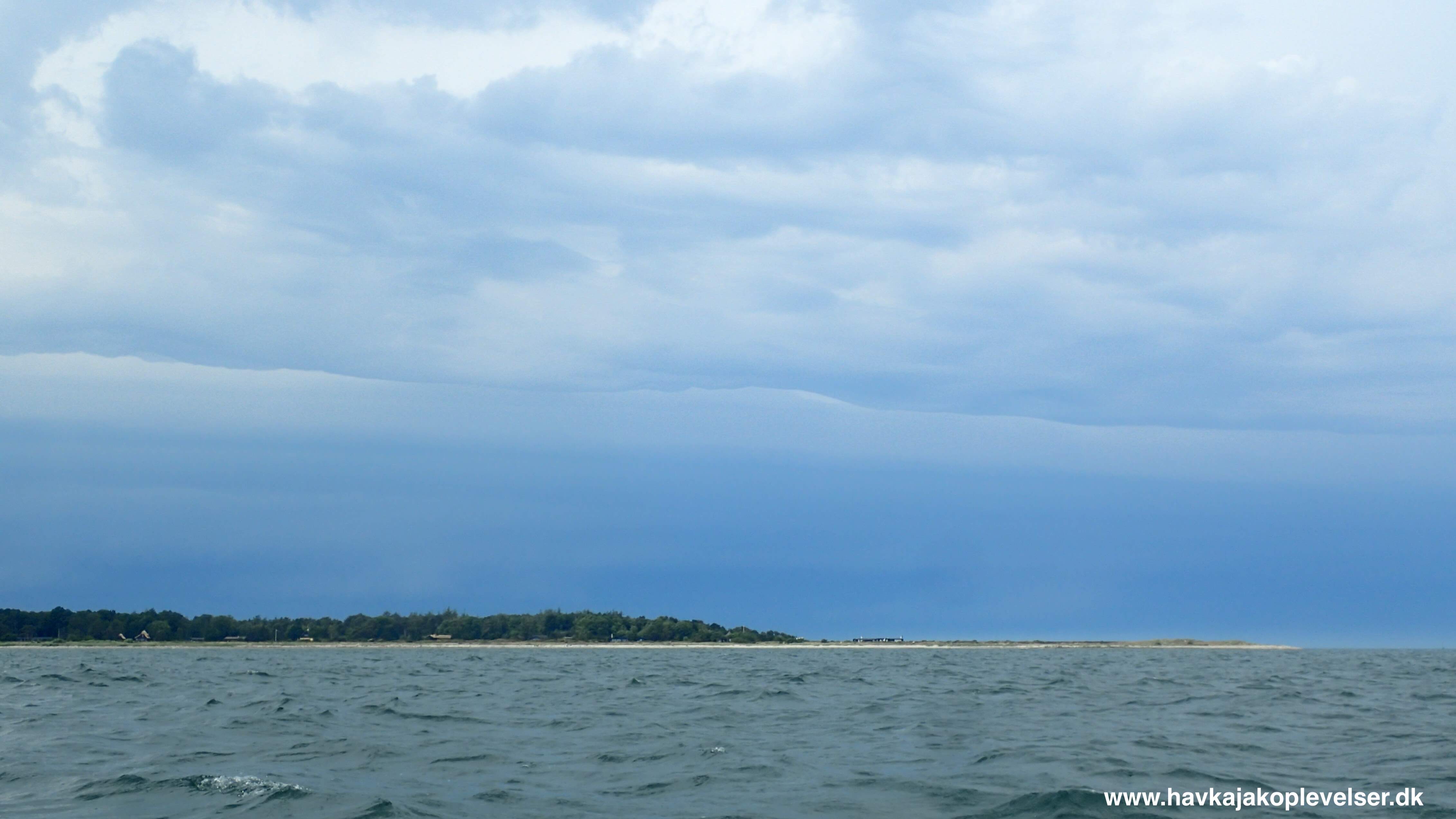 - Skyerne begynder at lukke til - fronten havde tydeligvis ikke set vejrudsigten. Denne type rullesky, der også kaldes for en dravat eller gustfront, medføre ofte kraftige vindstød i forbindelse med de ruller over himlen.
- The clouds are starting to close - the front had clearly not heard about the weather forecast. This type of fornt is called a gustfront, and id often causing strong gusts of wind as they roll across the sky.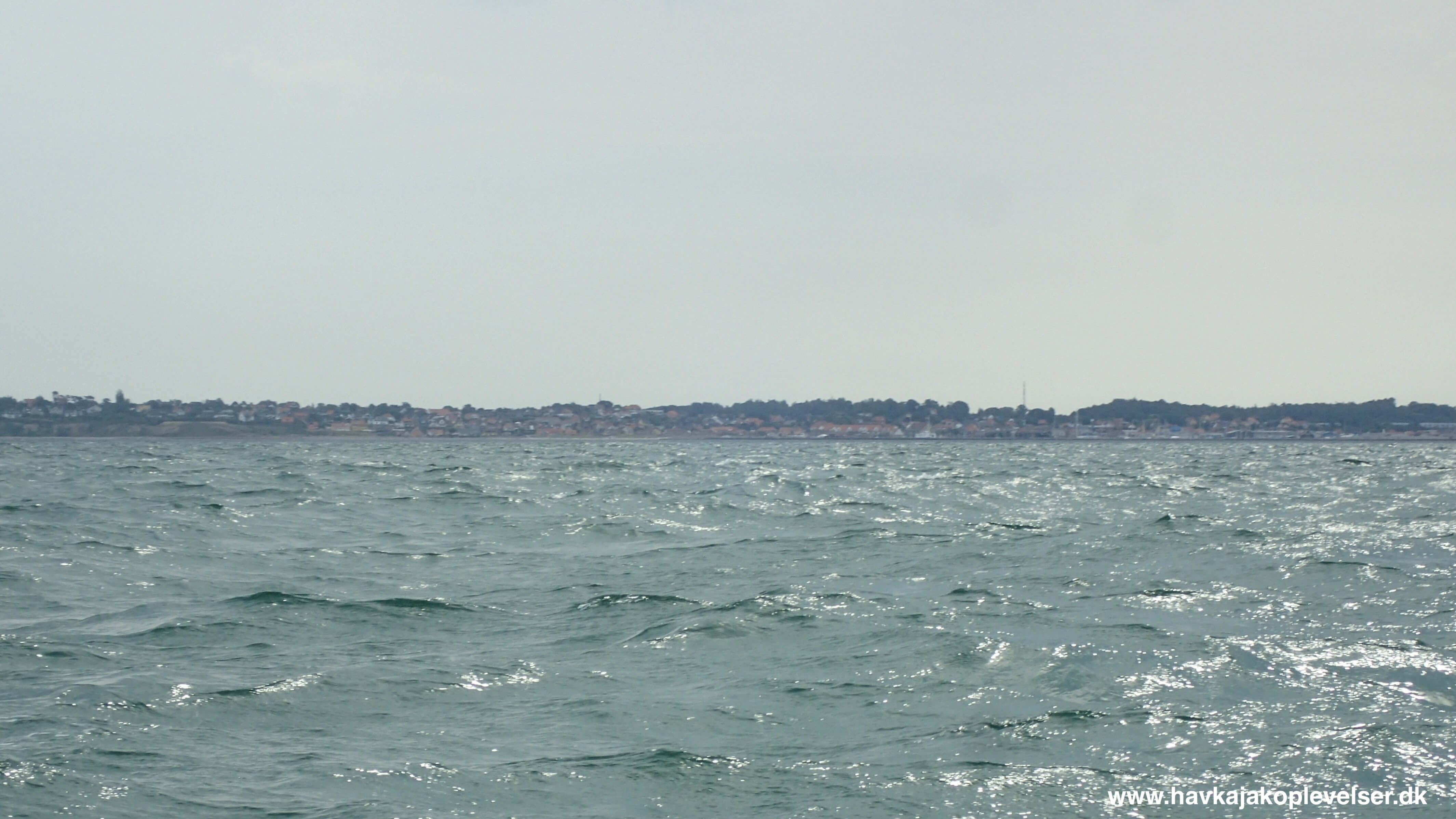 - Jeg kigger mig over skulderen tilbage mod Hundested, og en helt anden horisont.
- I look over my shoulder back towards Hundested, and a completely different horizon.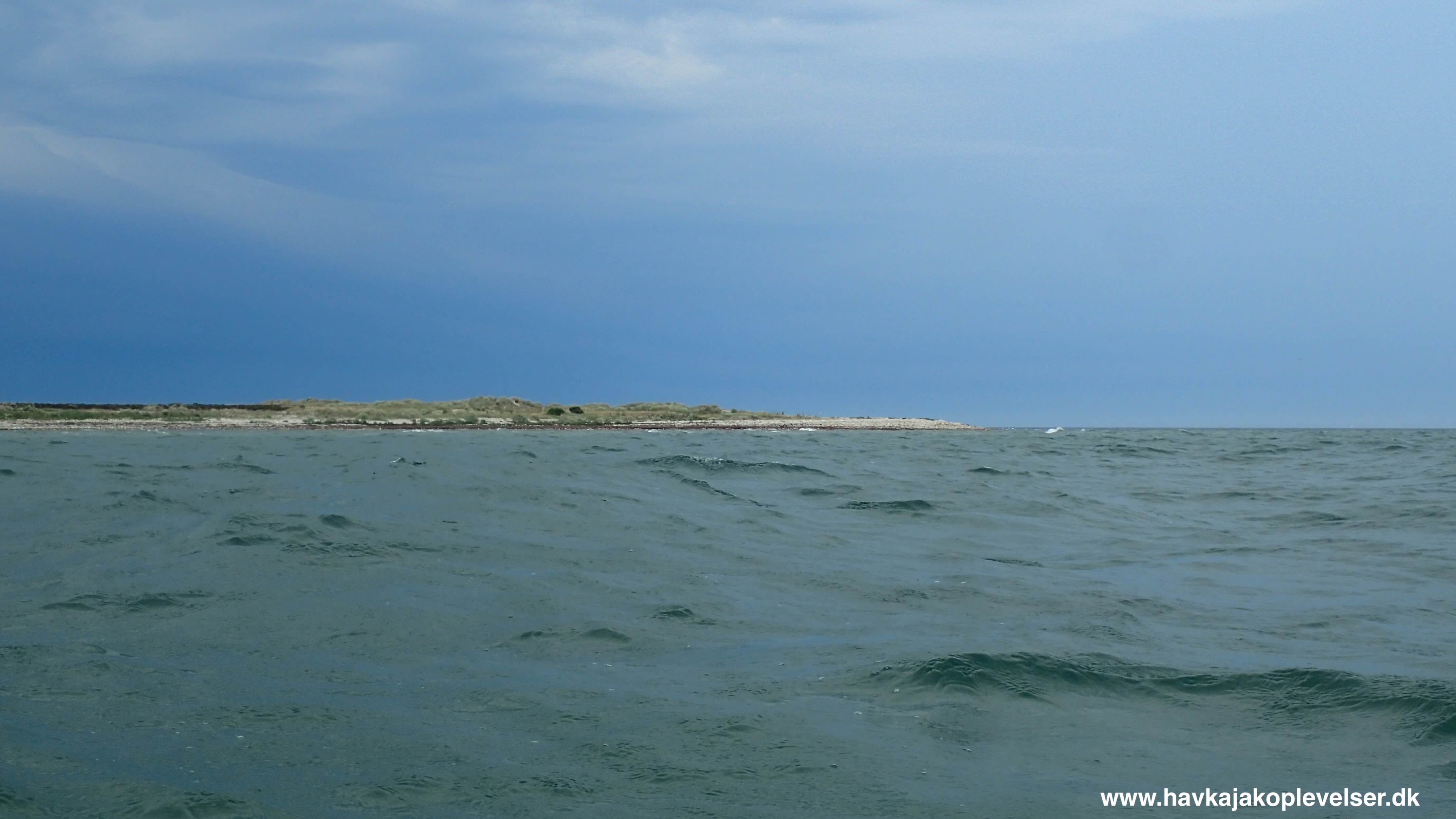 - Fremme ved Korshage er der ikke rigtig nogle lyse huller i horisonten.
- Arriving at Korshage, there are not really any bright spots on the horizon.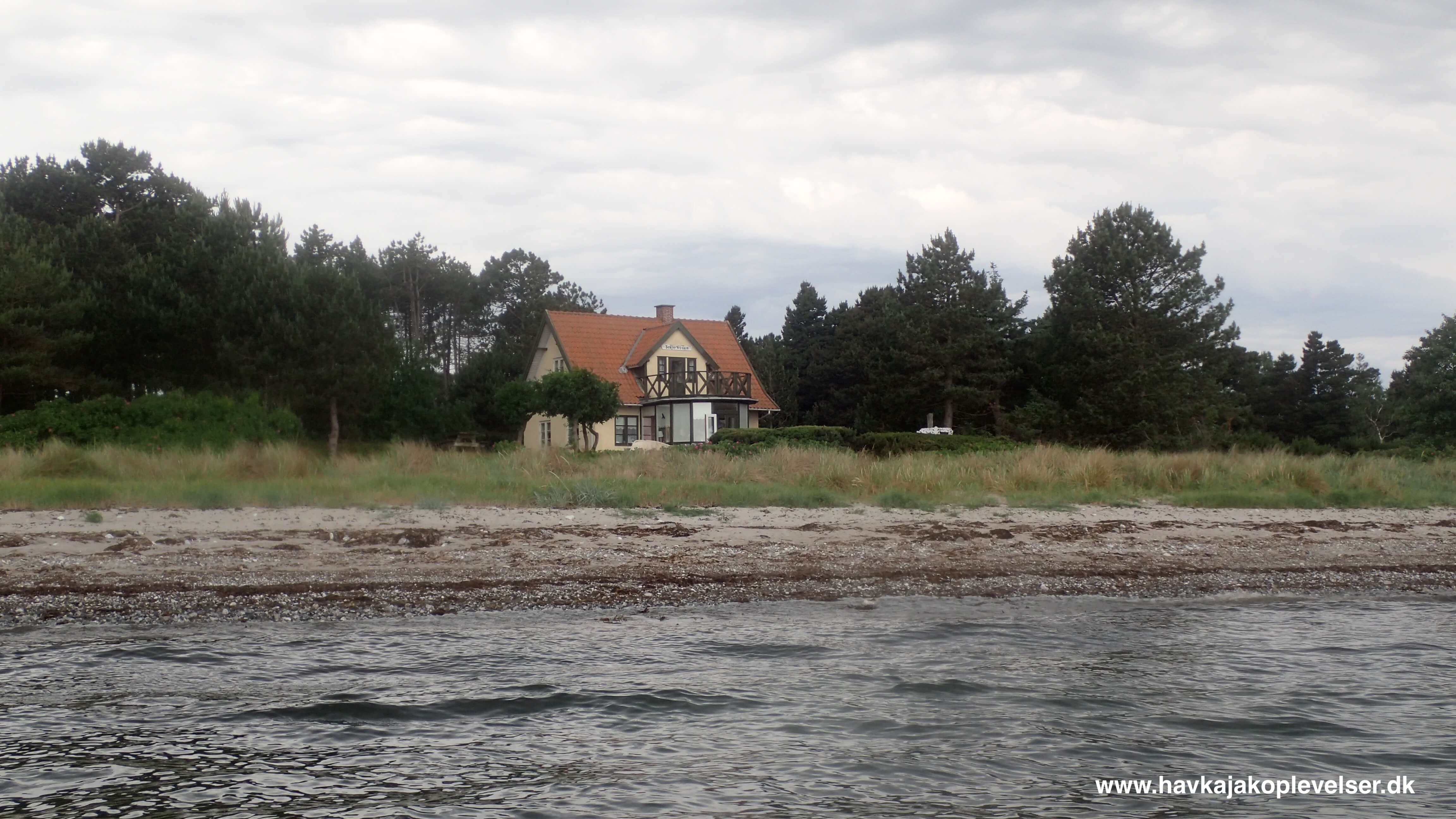 - Vi følger kysten sydover mod Rørvig havn.
- We follow the coast south towards Rørvig harbor.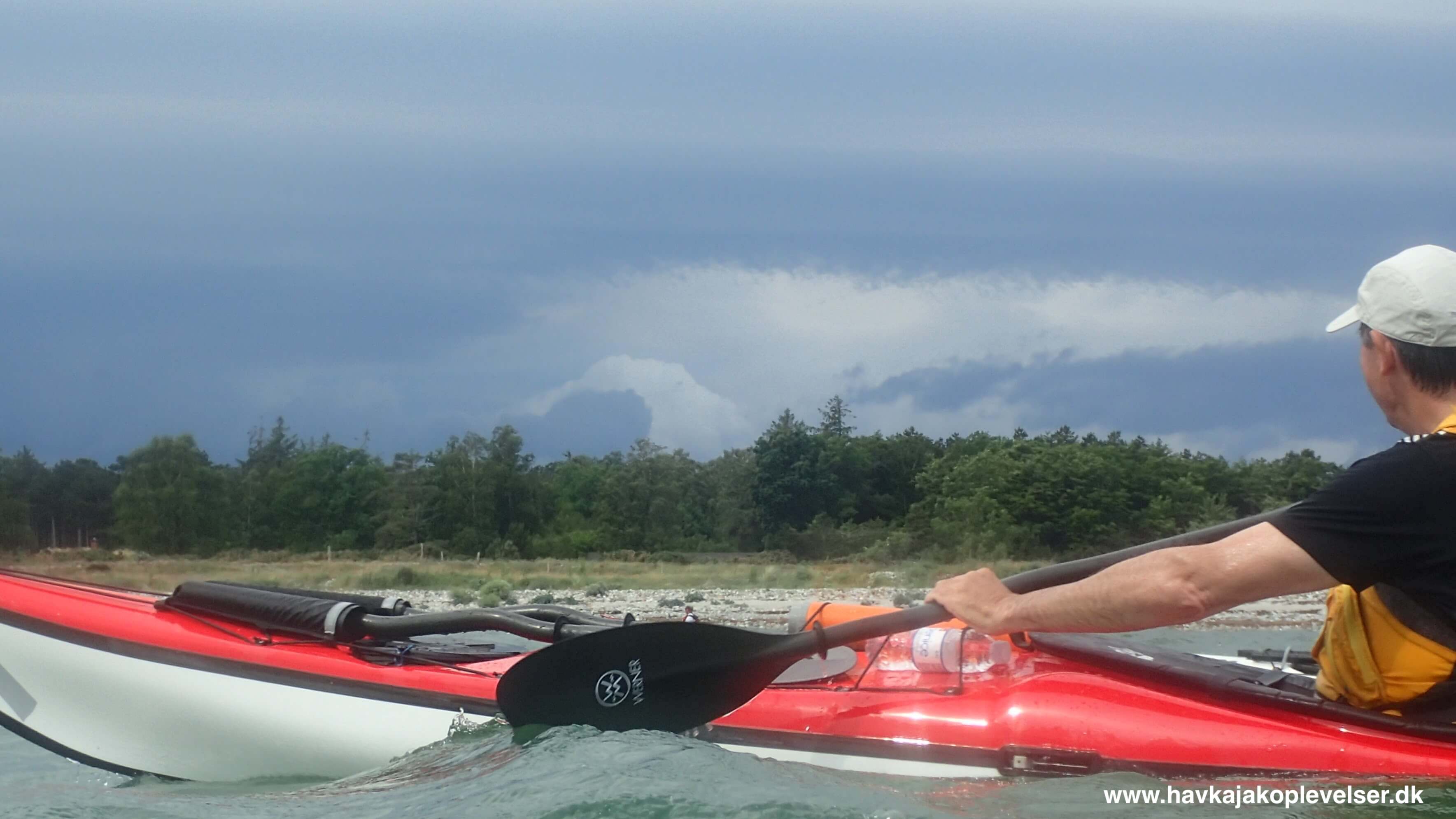 - Sol på venstre side og front på vej på højre side.
- Sun on the left side and front on the road on the right side.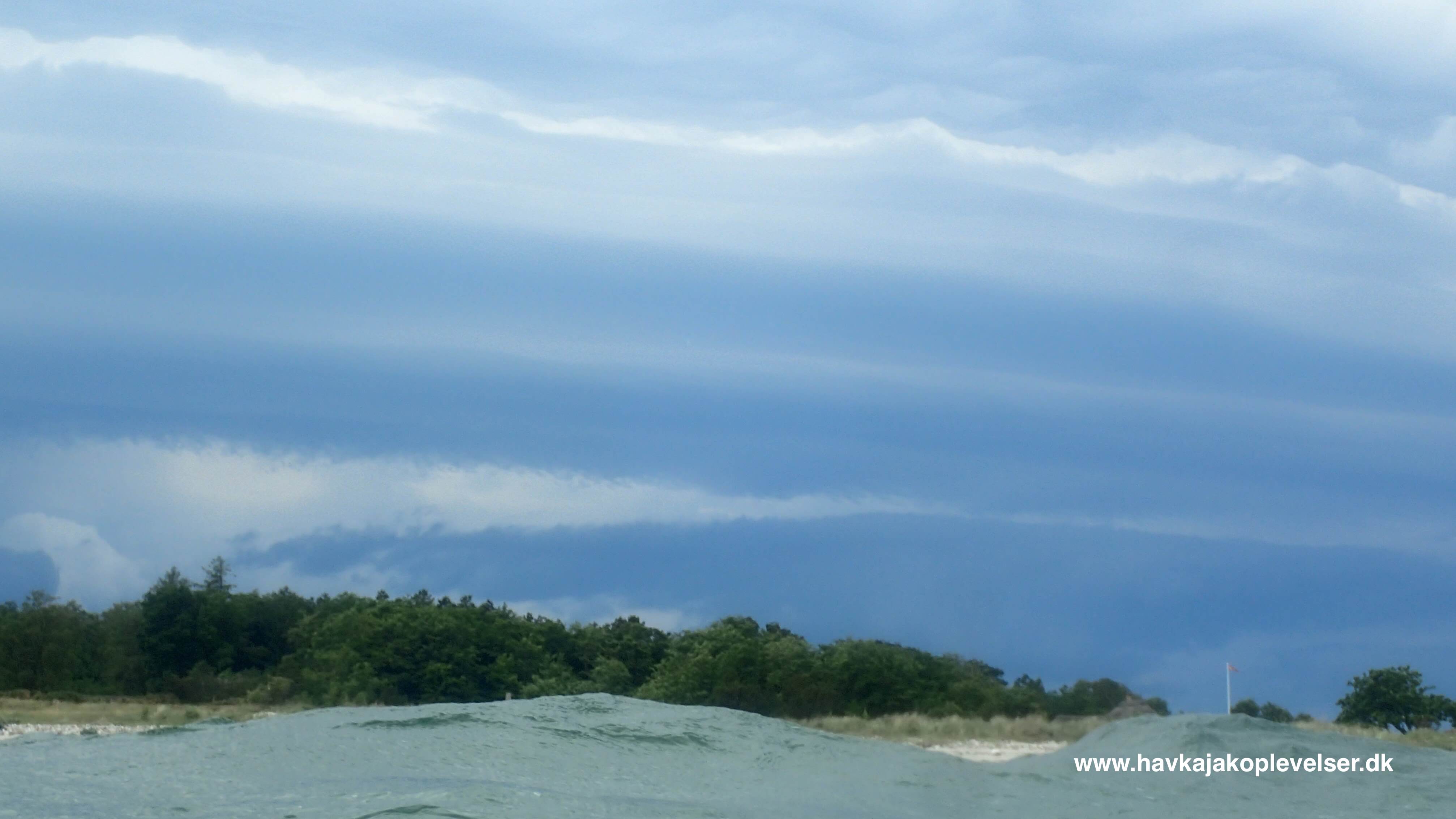 - Skyformationerne og lyset ændre sig hele tiden.
- The cloud formations and light change all the time.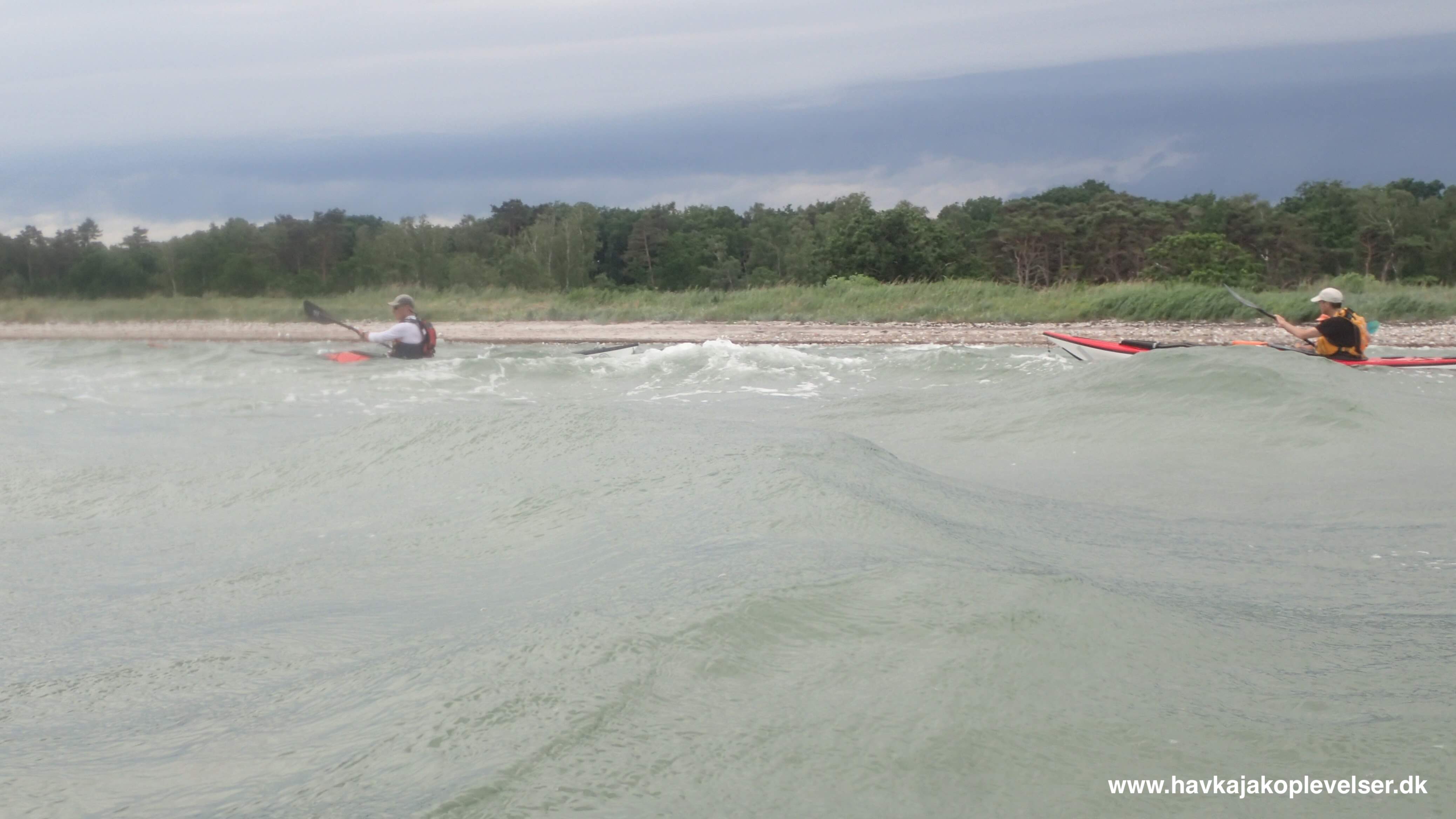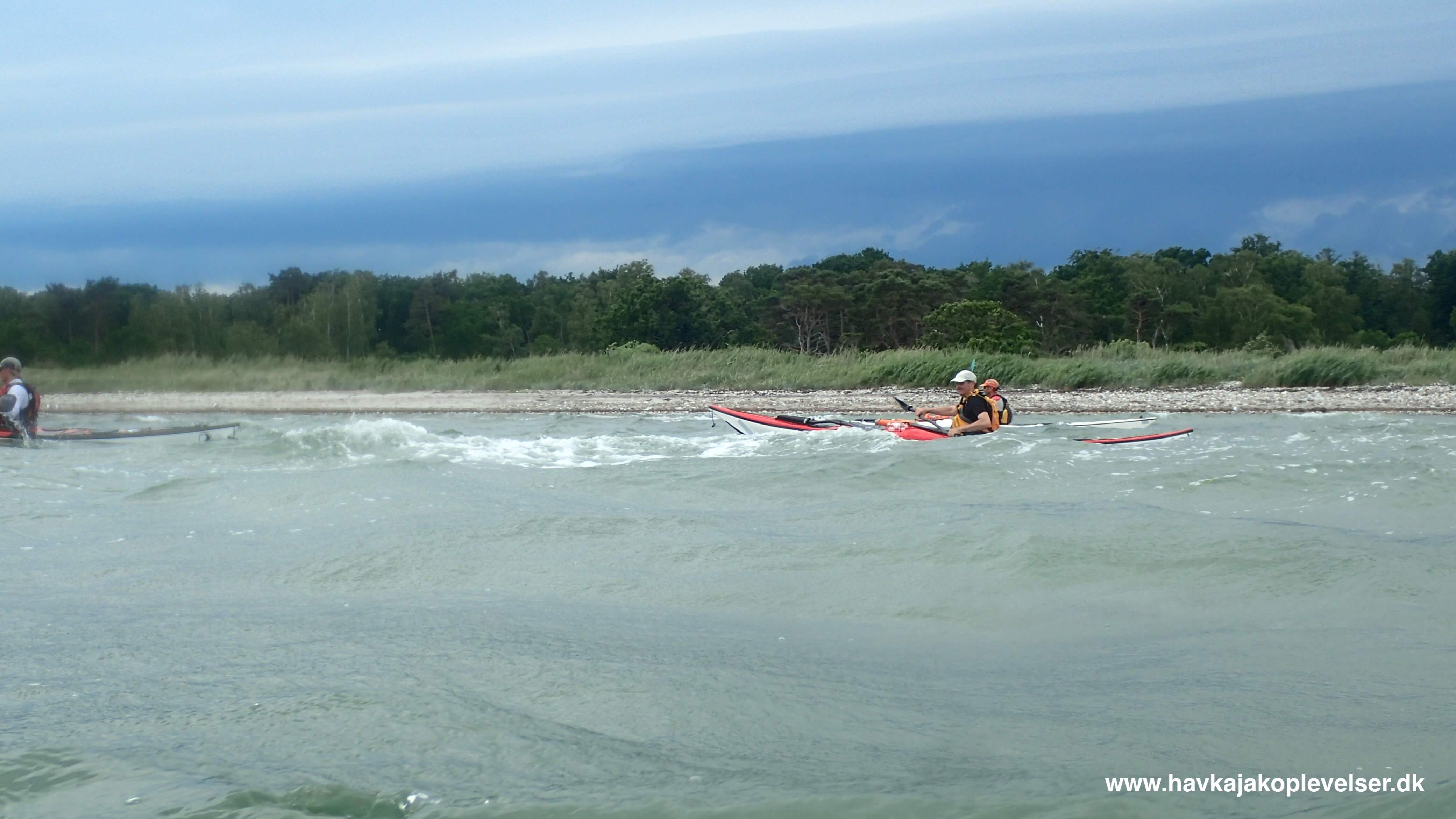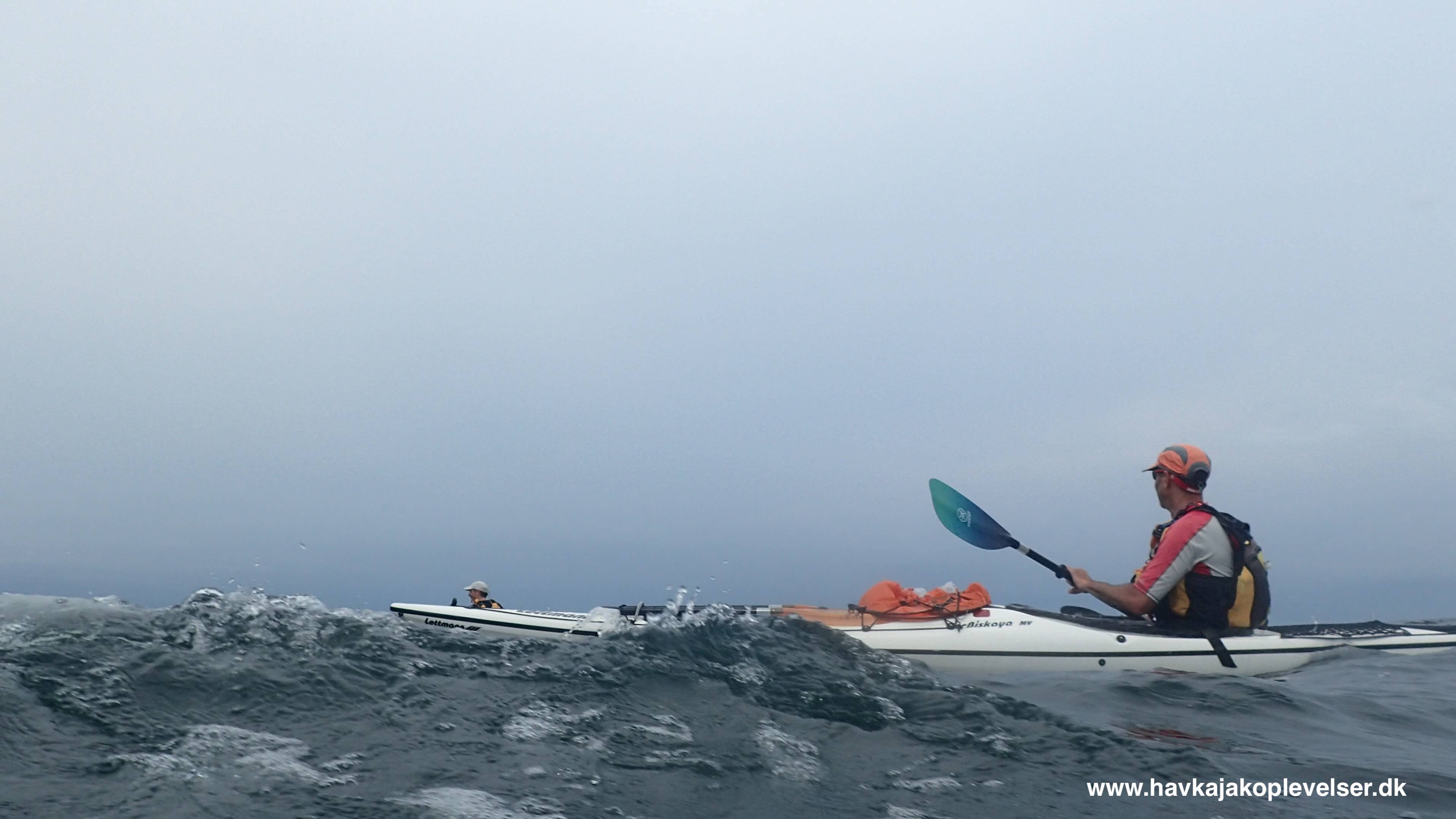 - Vi kommer til pynten ved Skansehage hvor der nogle gange kan være lidt strøm og uroligt vand.
- We arrive at the point at Skansehage where there sometimes can be a bit current and confused water.
- Vi var heldige at komme på et godt tidspunkt, hvor der var noget bevægelse i vandet, så der skulle leges i de stående bølger, men det kan ændre sig inden for kort tid og gå til helt fladt vand.
- We were lucky to get there at a good time as there was some movement in the water, so we could play in some small standing waves, but that can change within a short time and go to completely flat water.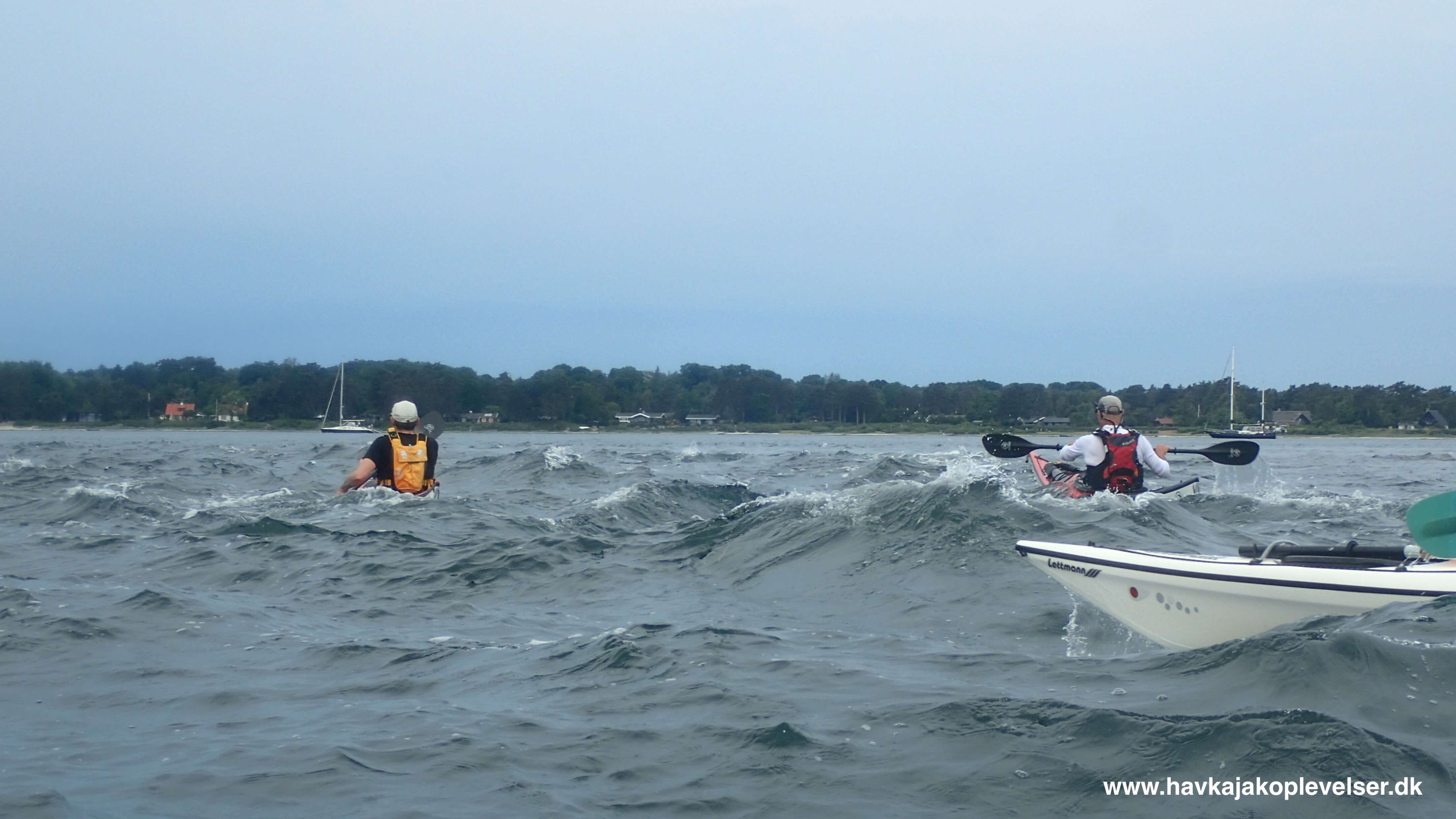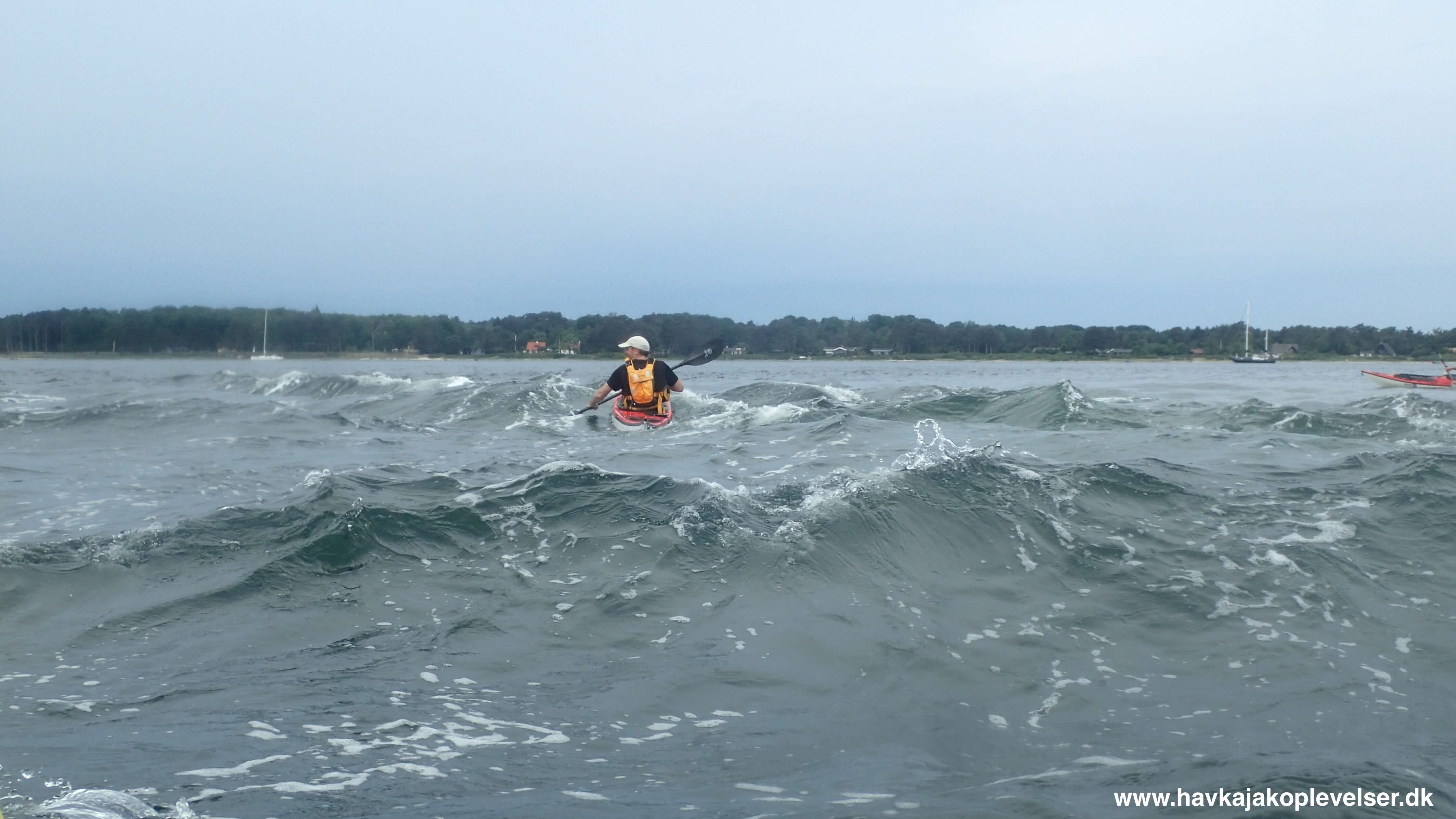 - Kigger efter den næste stående bølge at surfe.
- Looking for the next standing wave to surf on.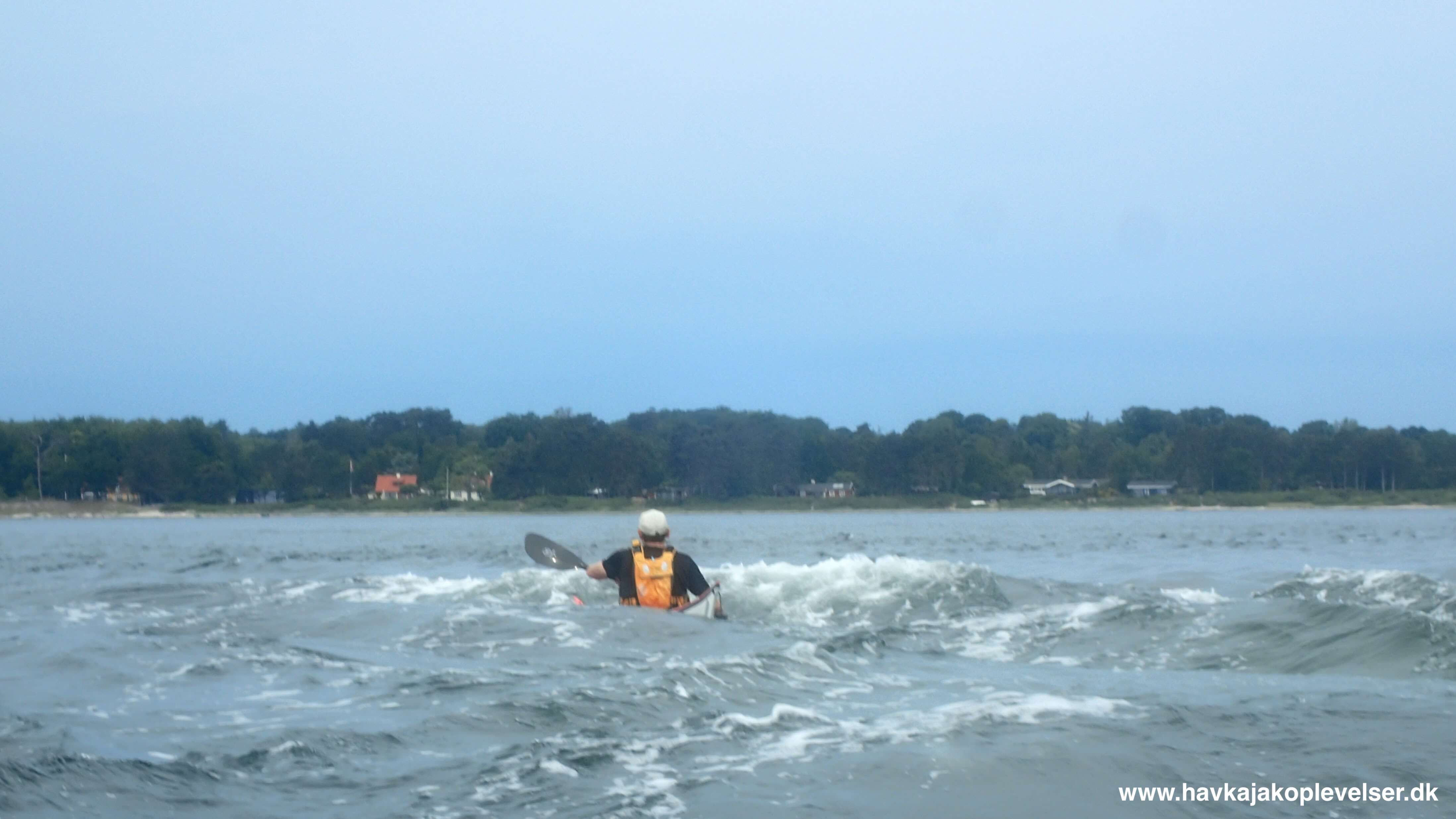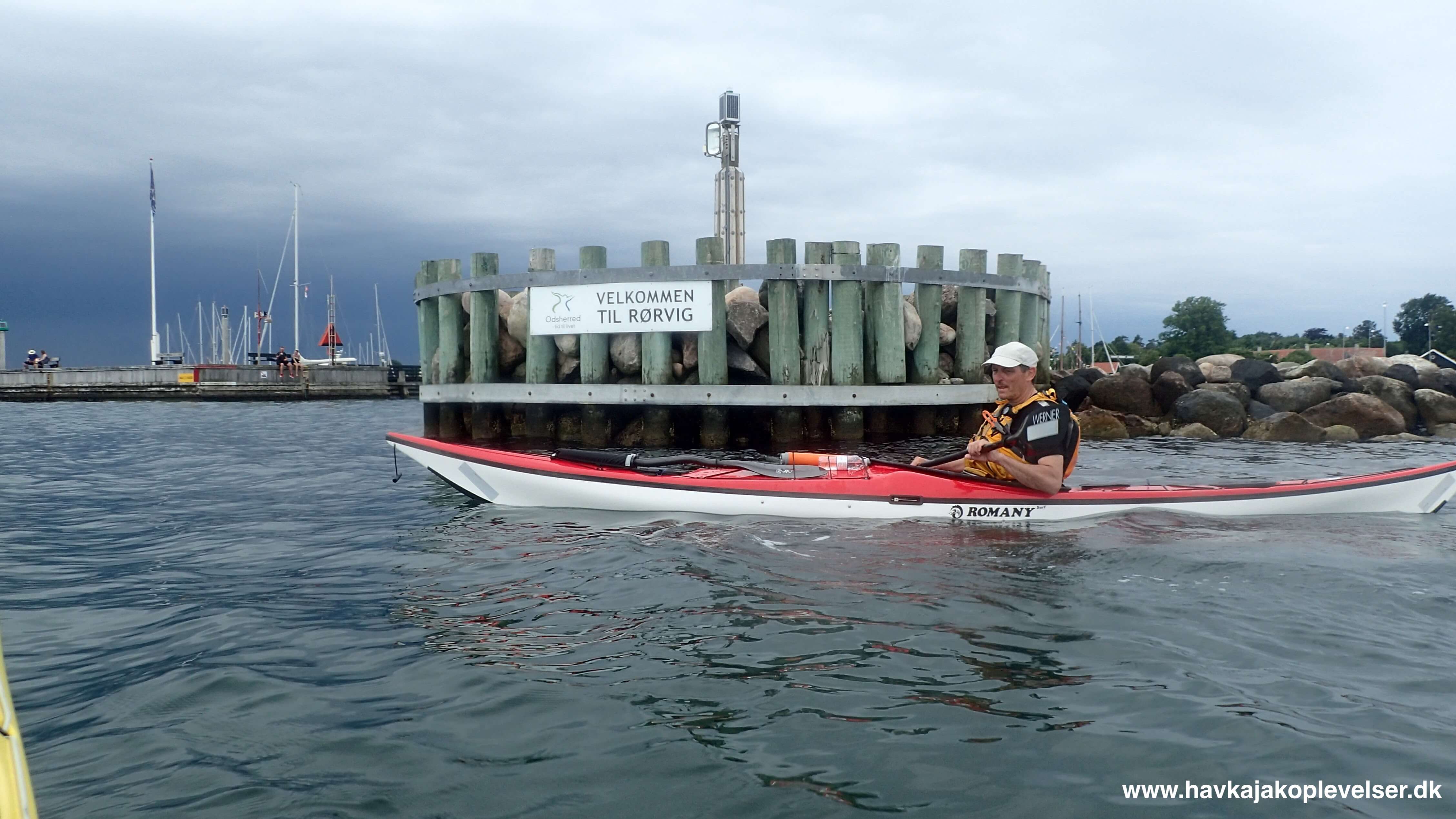 - Vi leger færdig og fortsætter det sidste lille stykke til Rørvig.
- We finish playing and continue the last short stretch to Rørvig.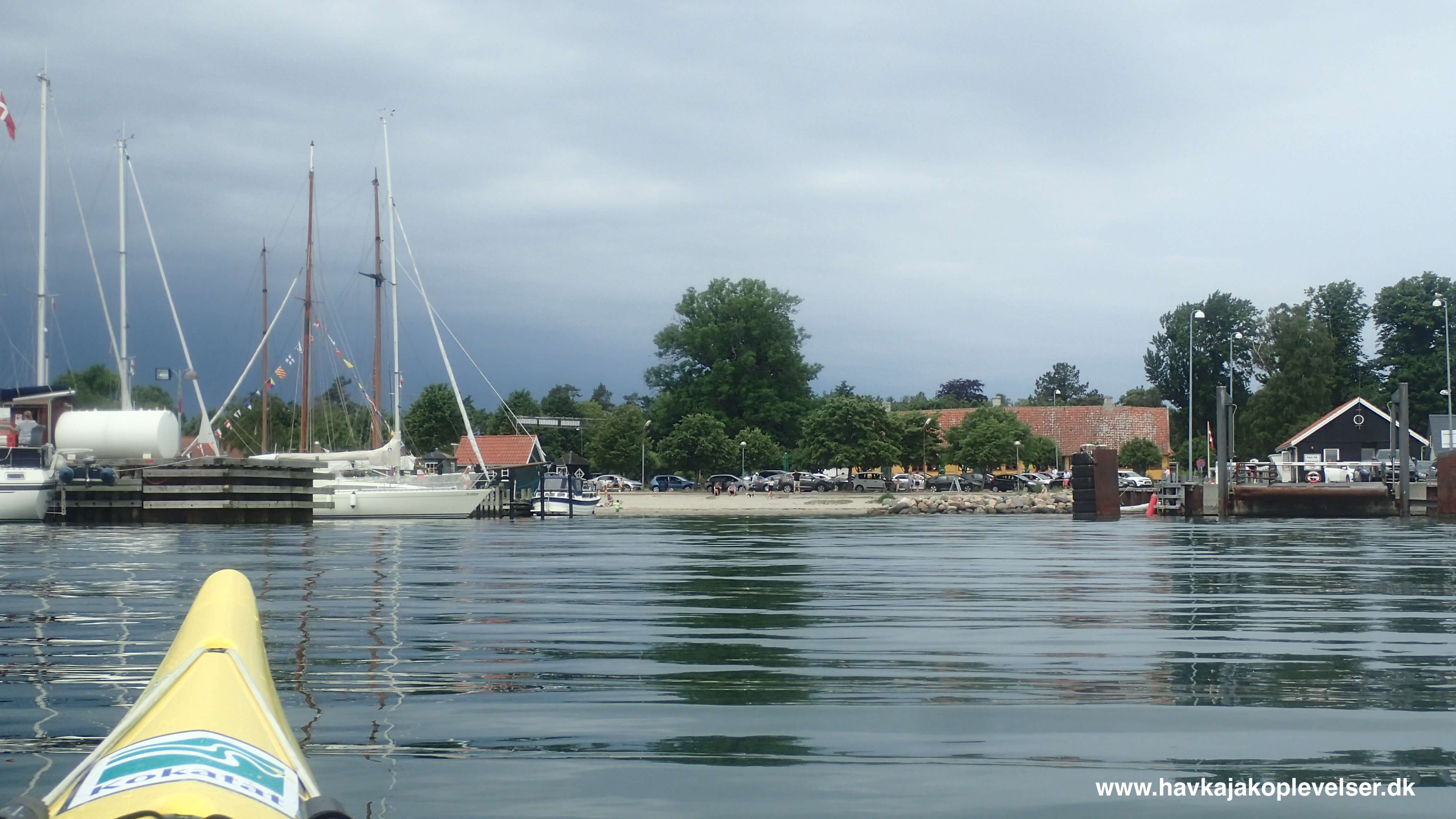 - Vi ror ind i den gamle del af havnen i Rørvig.
- We paddle into the old part of the harbor in Rørvig.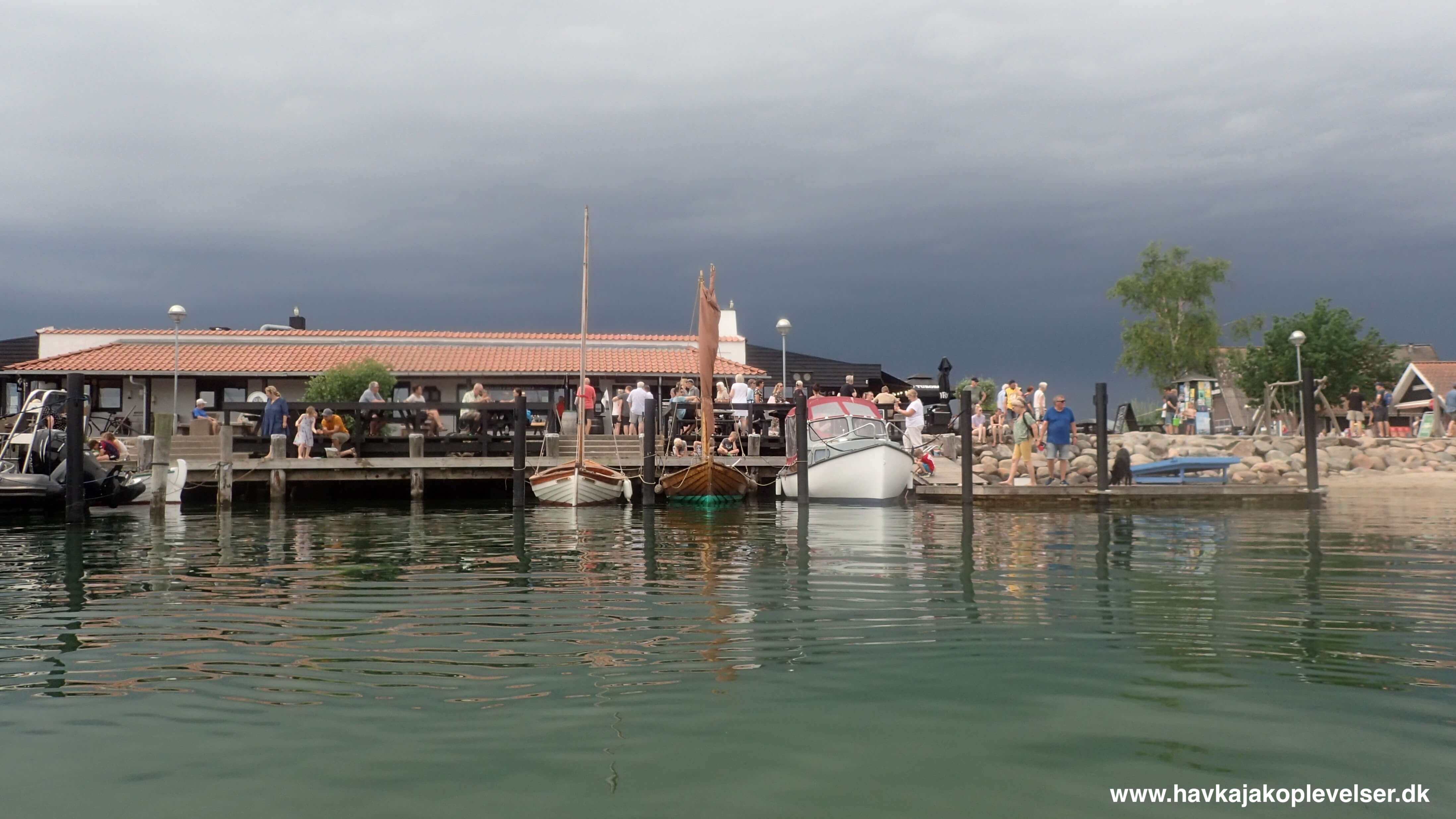 - På trods af de mørke skyer var her masser af liv og mennesker på havnen.
- Despite the dark clouds, there was a lot of activity and people at the harbor.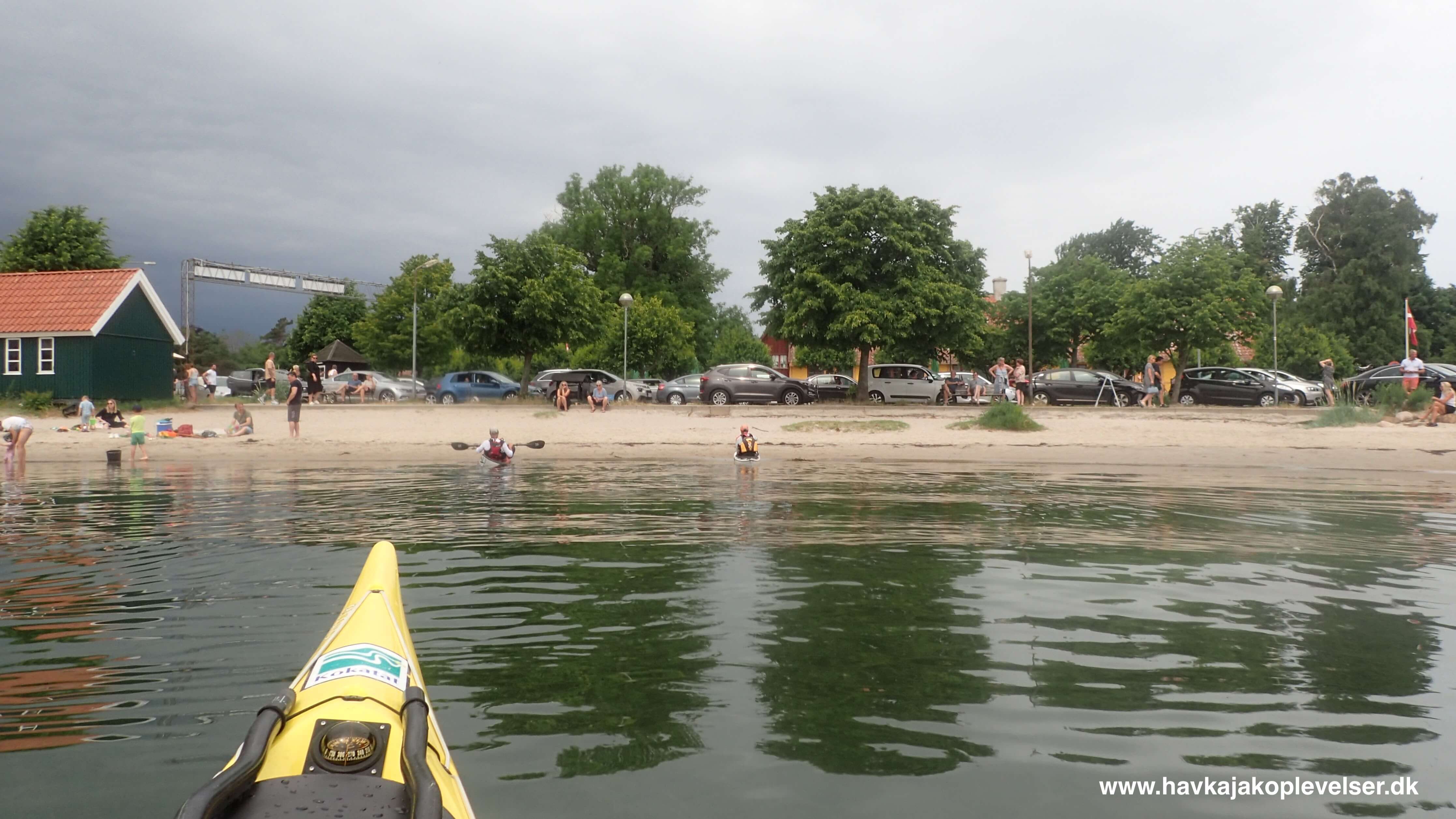 - Vi går i land på den lille strand der er helt inde i havnen.
- We land on the small beach in the harbor.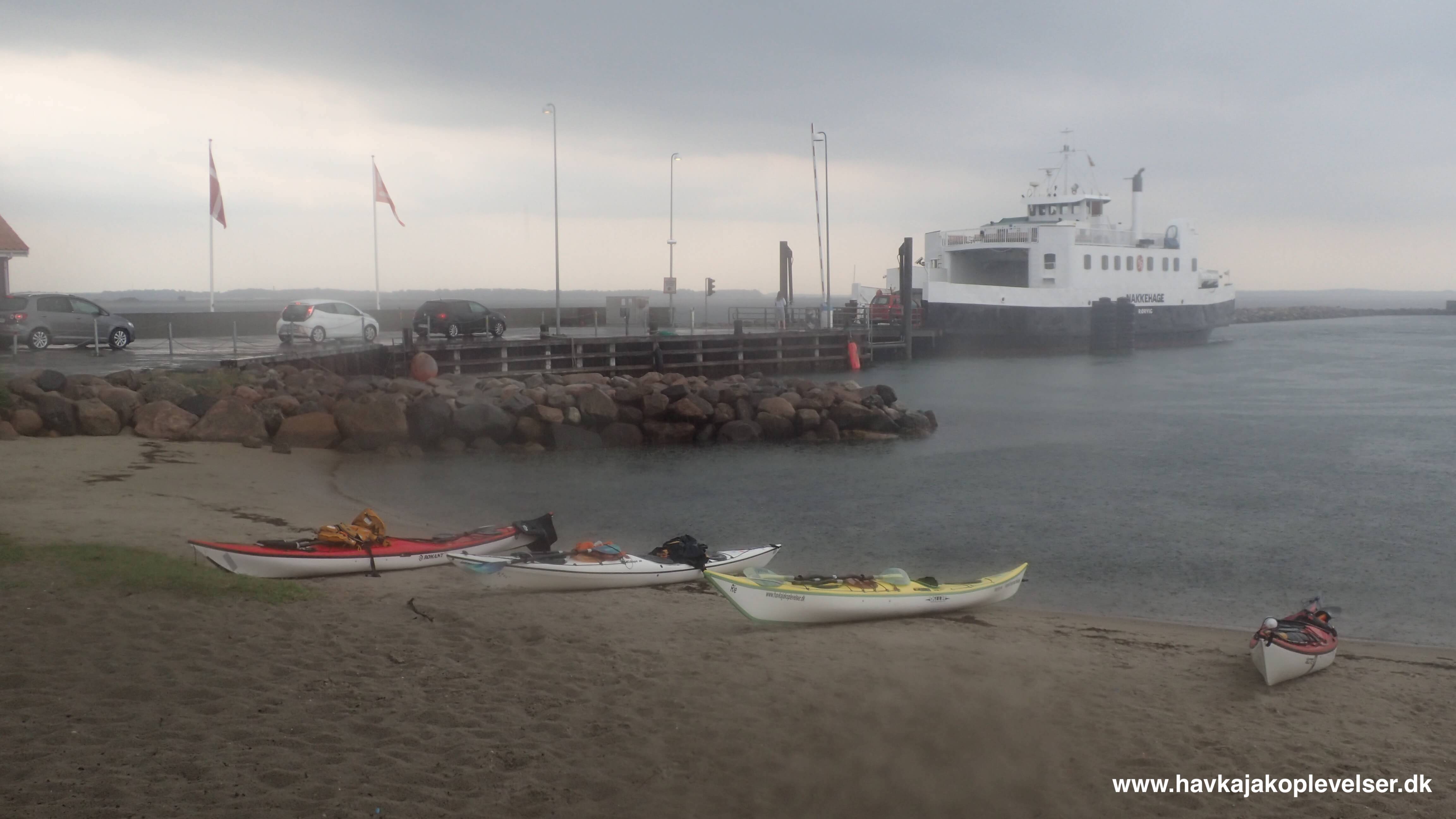 - De mørke skyer trængte hen over os.
- The dark clouds pushed over us.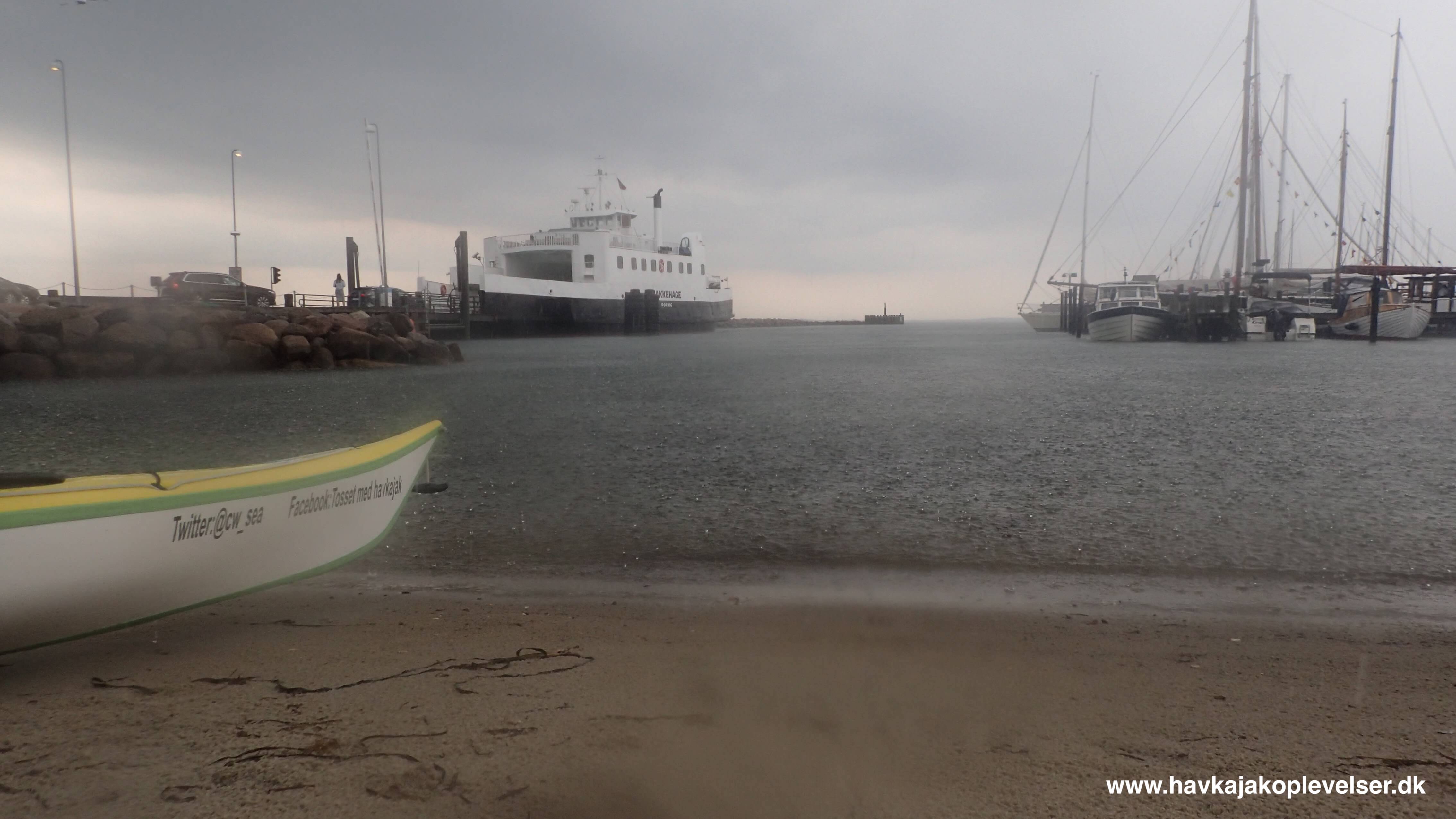 - Frokost mens en kraftig byge passere.
- Lunch while a heavy shower passes.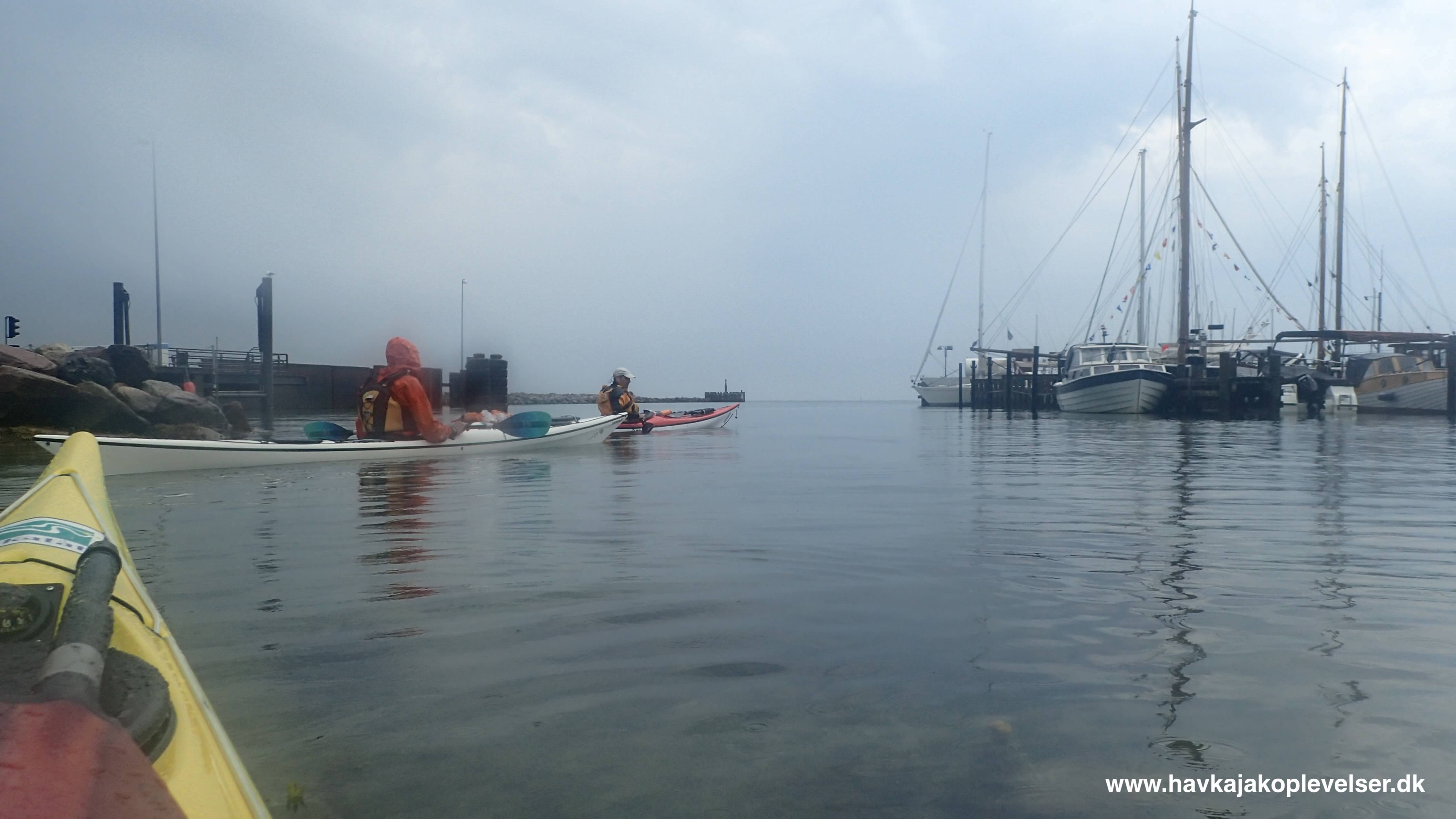 - Regnen aftager og så på vandet igen.
- The rain pass and we are back on the water.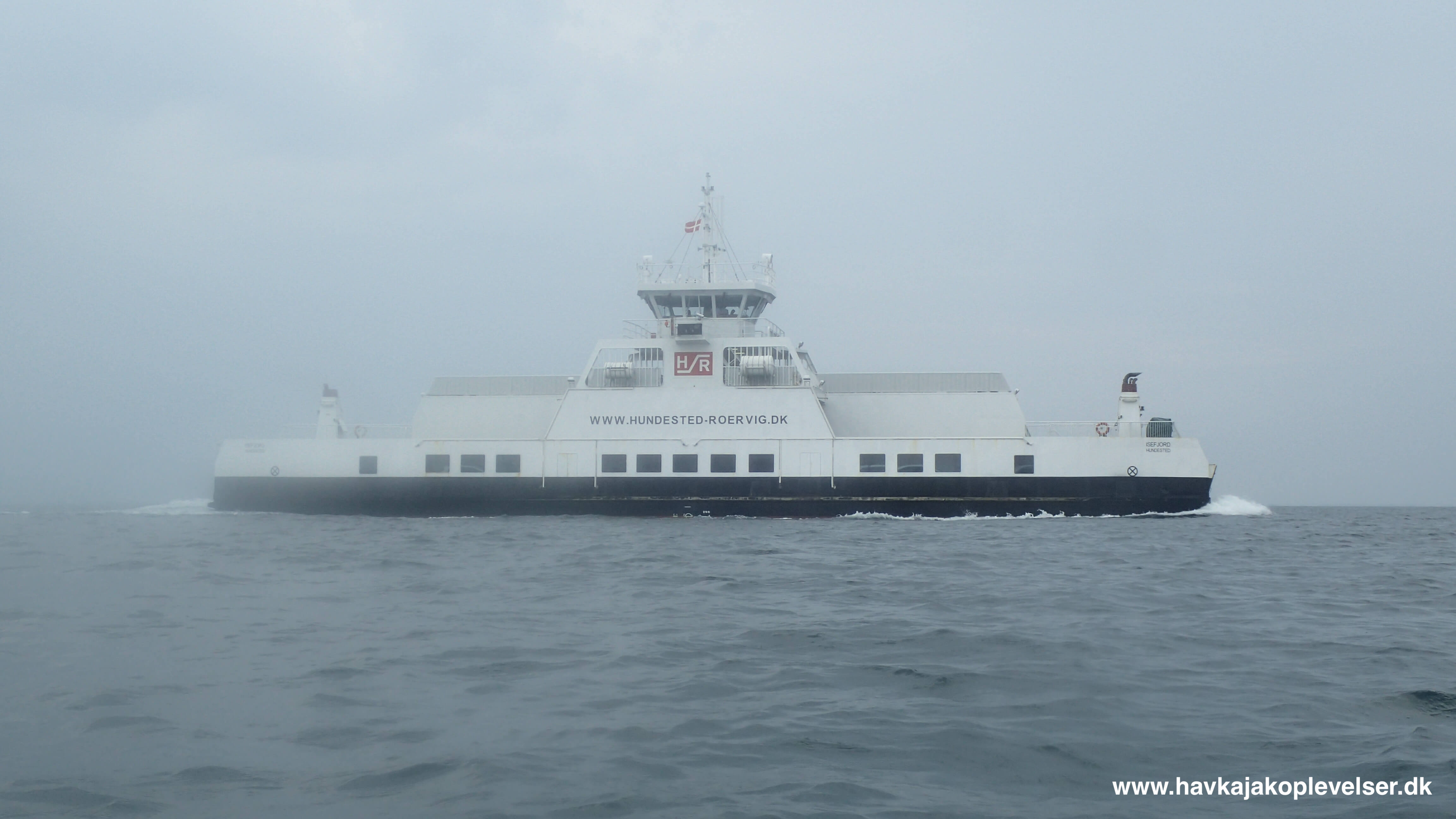 - Uden for havnen møder vi en af færgerne der sejler mellem Hundested og Rørvig.
- Outside the harbor we meet one of the ferries sailing between Hundested and Rørvig.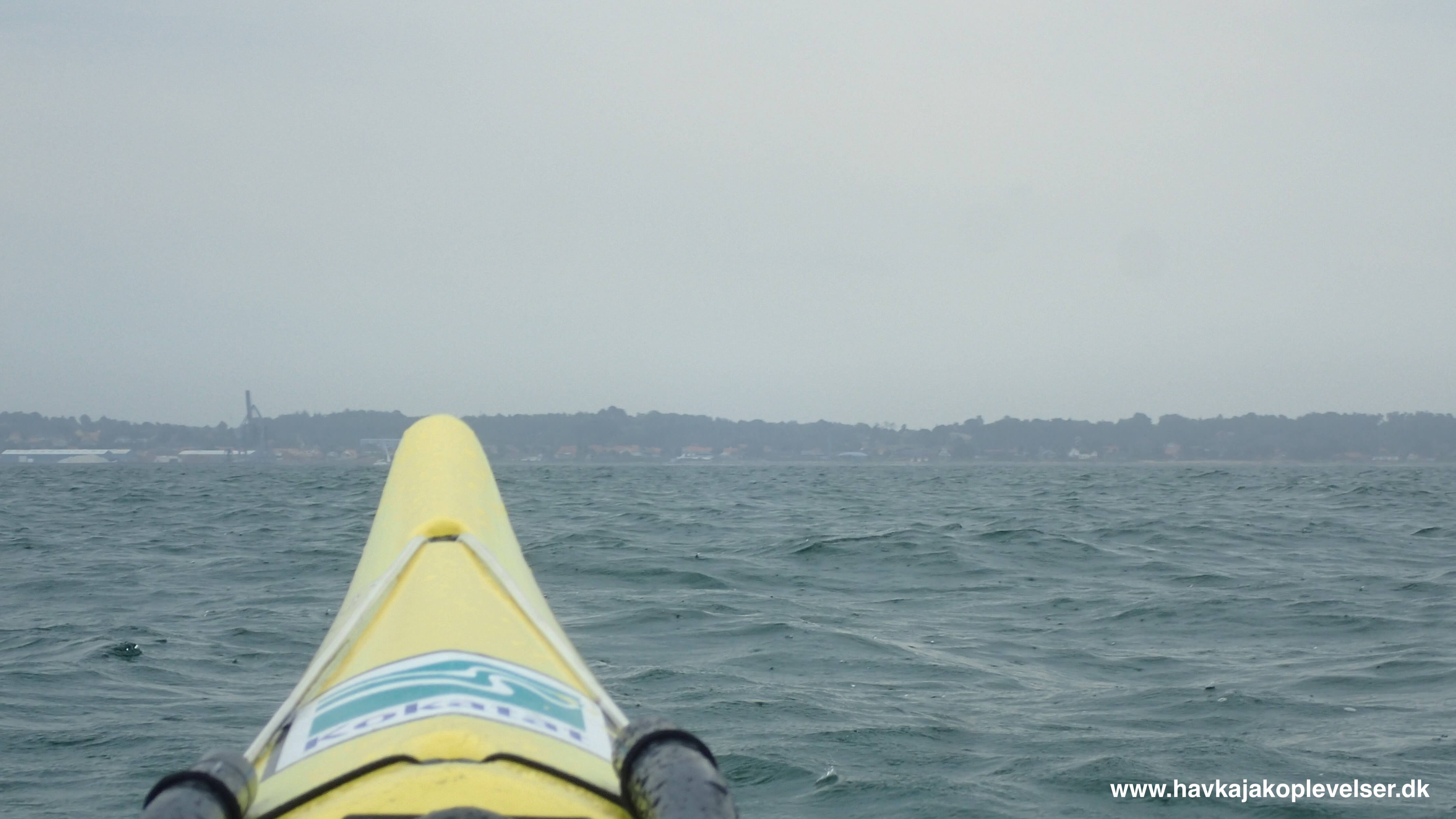 - Vores plan var at krydse fra Rørvig til Lynæs, men mørke skyer i horisonten betød vi ændrede lidt i den plan.
- Our plan was to make a crossing from Rørvig to Lynæs, but dark clouds on the horizon make us change that plan a little bit.
- Helt ude i det fjerne kunne vi fornemme en svag rumlen fra skyerne.
- Far out in the distance we could hear a faint rumble from the clouds.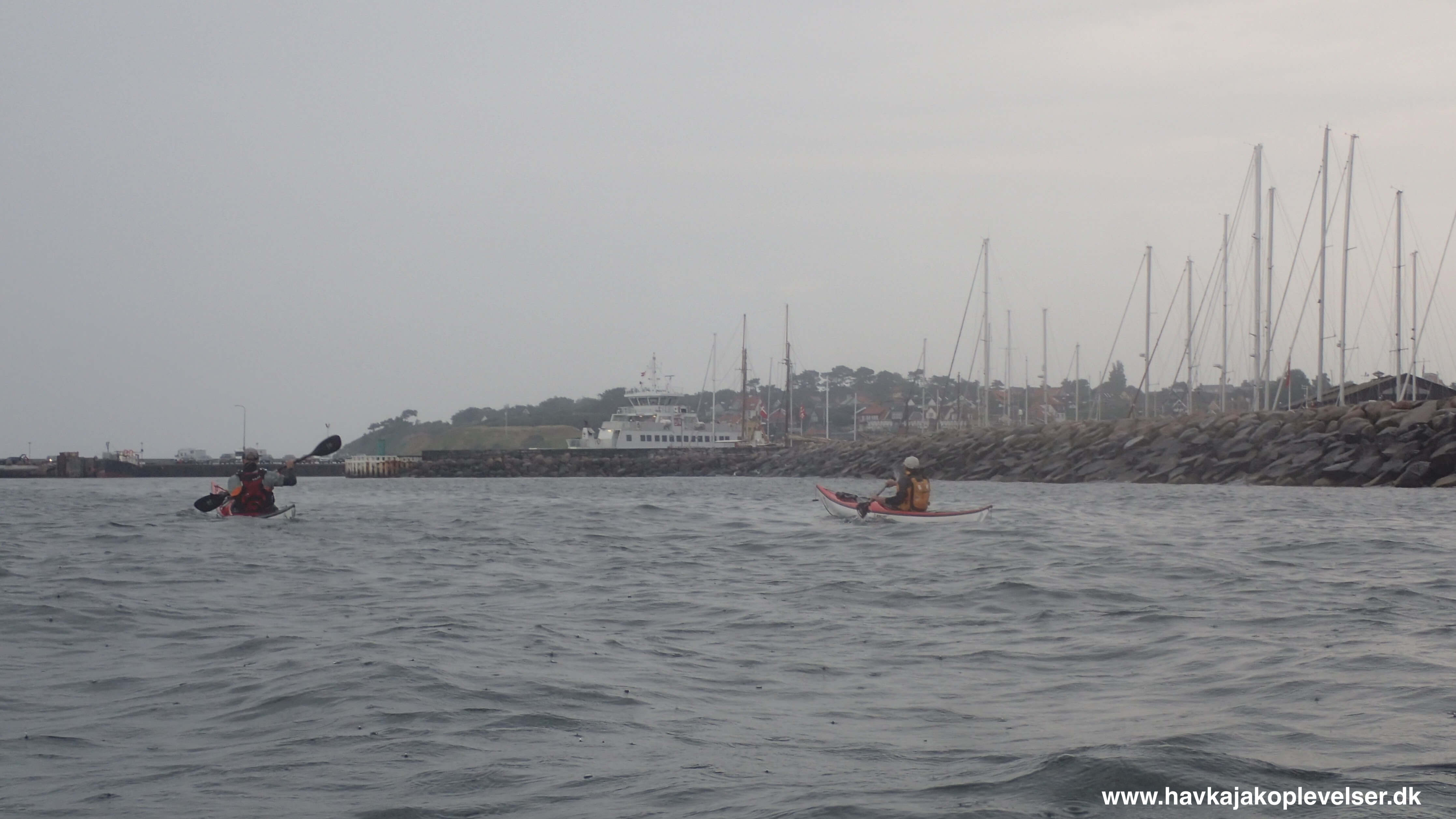 - Uden yderlig regn eller bulderen kommer vi tilbage til Hundested. En fin dag på vandet, et par små kryds, en smuk front med rulleskyer, stående strømbølger til lidt leg, sol, kraftig regn, fronter i horisonten og ikke mindst godt selskab.
- Without further rain or the rumble we return to Hundested. A nice day on the water, two small crossings, a beautiful gust front, standing waves for a little play, sun, heavy rain, fronts on the horizon and not least good company.
Venlig Hilsen / Best Regards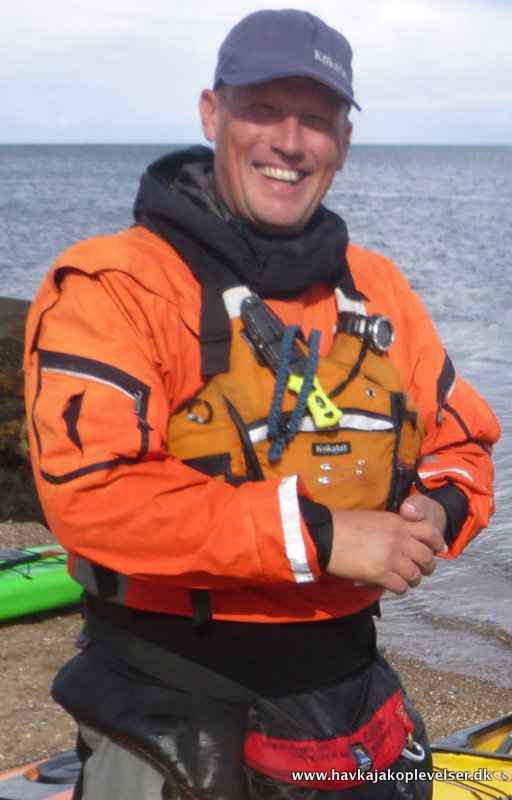 Christian Wiegand
Facebook: Tosset med havkajak / Mad about sea kayak
Instagram: cwseakayaking
Twitter: @cw_sea