2021-07-11 Tisvildeleje-Rågeleje-Tisvildeleje, Nordsjælland, Danmark
Danish / English:
- En fantastisk søndag - luften 26 °C, vandet 22°C og en let vind fra nord og så var det naturligvis en nødvendighed at kajakken kom en tur på vandet, så vi var kørt til Tisvildeleje i Nordsjælland, Danmark.
- A fantastic Sunday - the air 26 ° C, the water 22 ° C and a light wind from the north so it was of course a necessity that the kayak came out on a paddle, so we drove to Tisvildeleje in North Zealand, Denmark.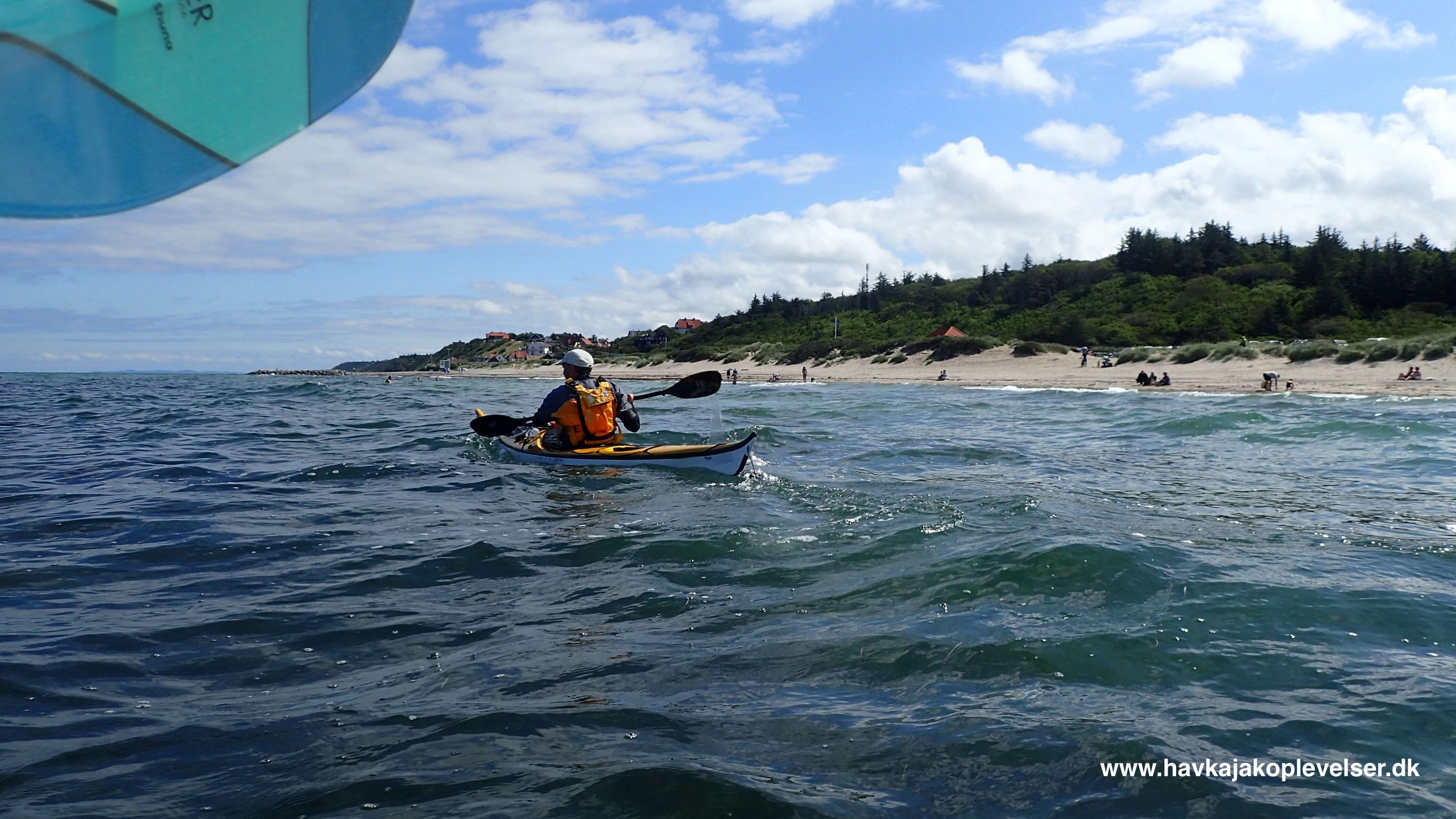 - Stranden i Tisvildeleje er meget populær og altid godt besøgt når vejret er til det. Vi havde planlagt at ro mod øst hvor strandene er meget smalle og primært bruges af lokale.
- The beach in Tisvildeleje is very popular and always well visited when the weather is nice. We had planned to paddle east where the beaches are narrow and primarily used by locals.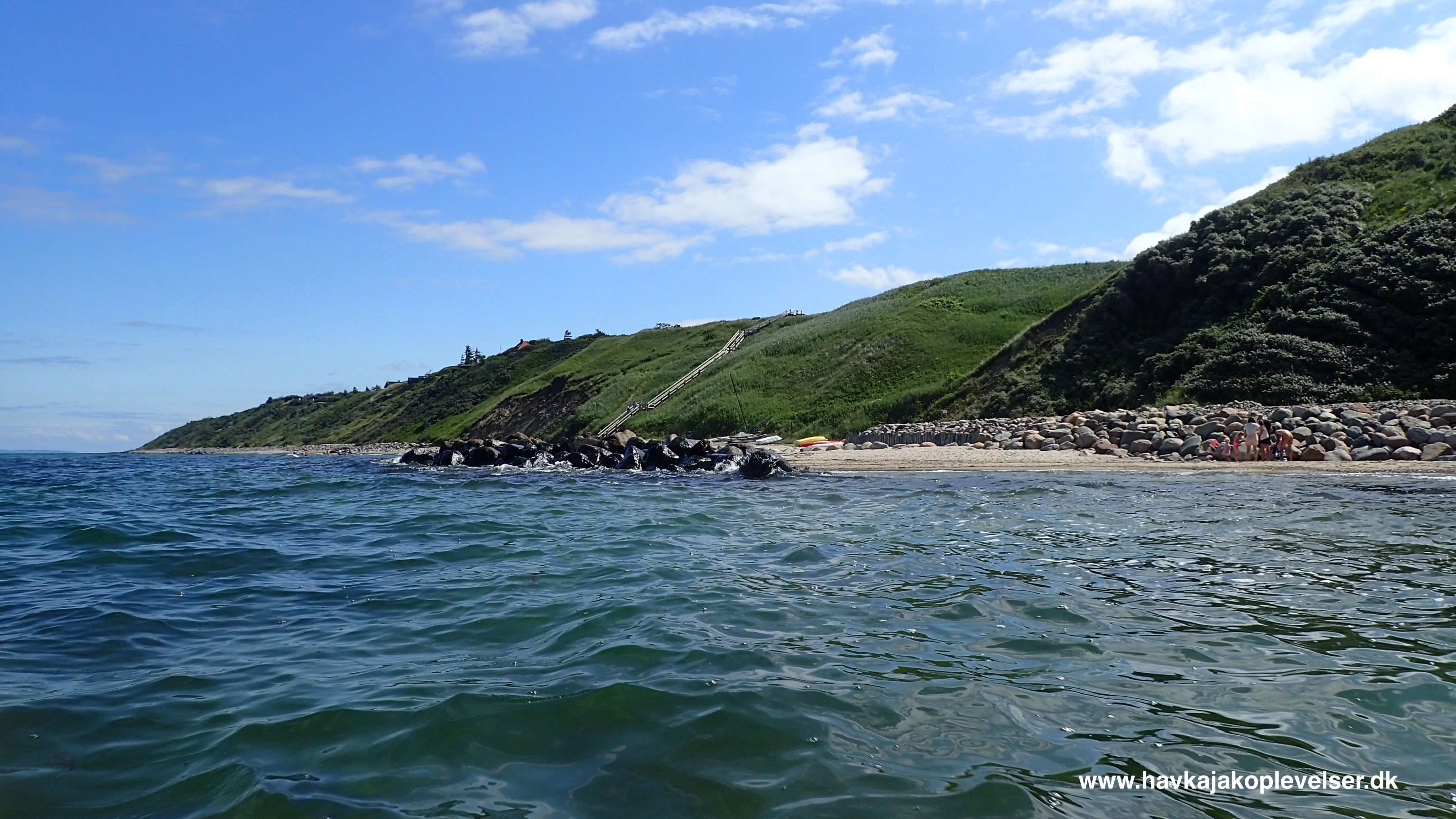 - 5-10 min. øst for Tisvildeleje før der er roligt og ganske få mennesker på stranden. Dagens kystlinie variere mellem bløde grønne skrænter og stejle skrænter uden bevoksning.
- 5-10 min. east of Tisvildeleje there are quiet and very few people on the beach. Coastline for today vary between soft green slopes and steep slopes with no vegetation.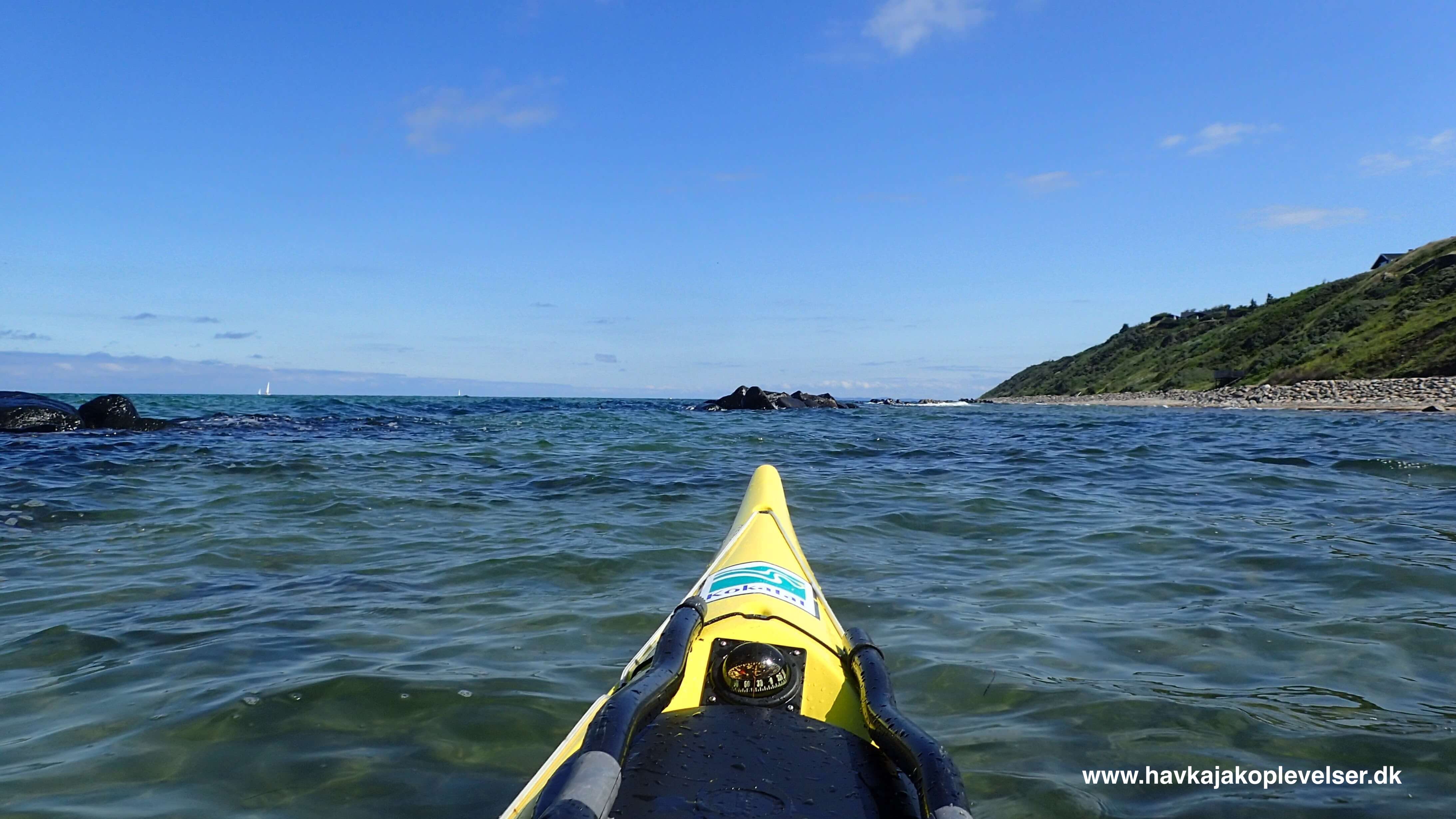 - Store dele af kysten er beskyttet af bølgebryder og kampesten.
- Parts of the coast are protected by breakwaters and boulders.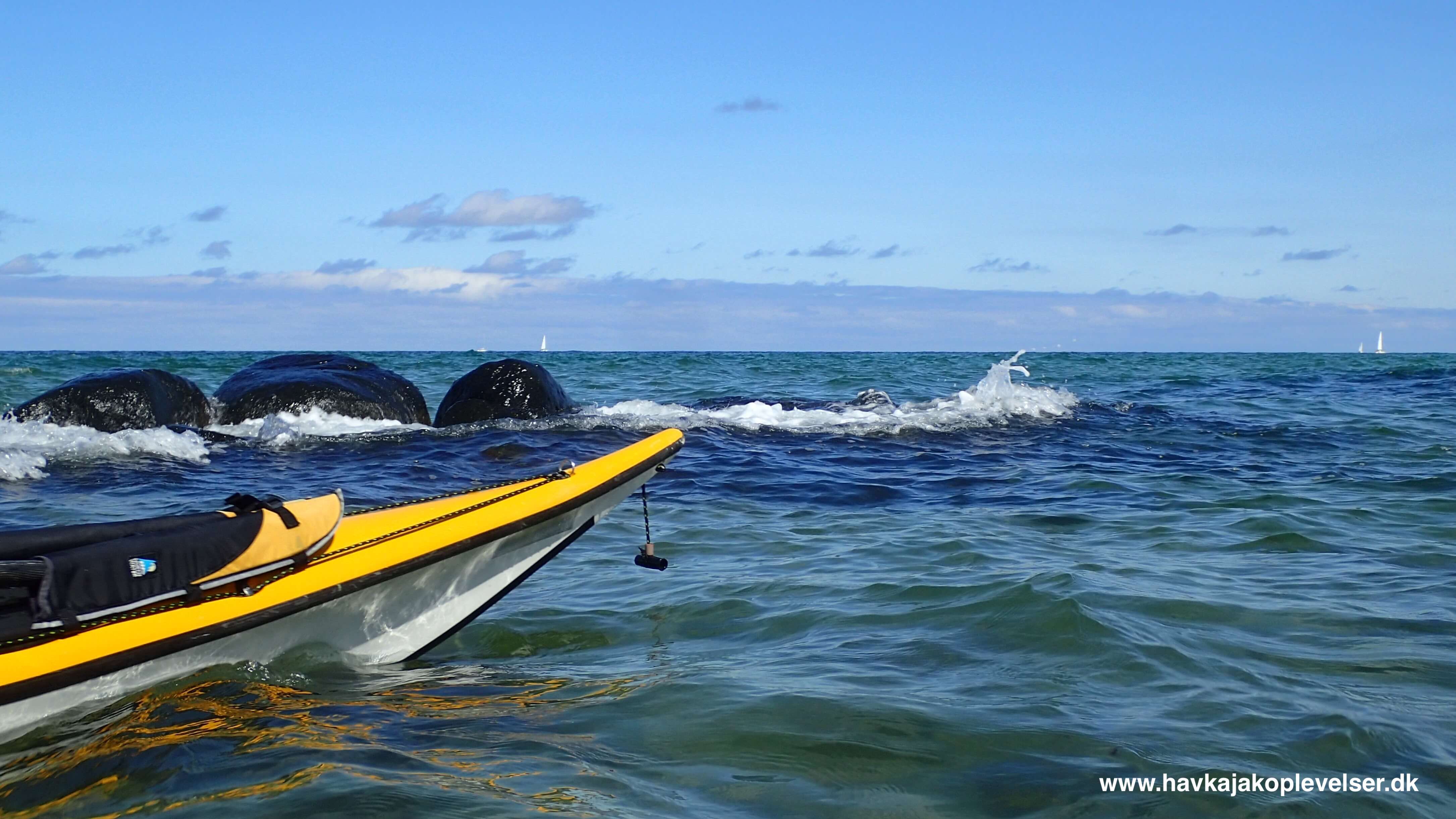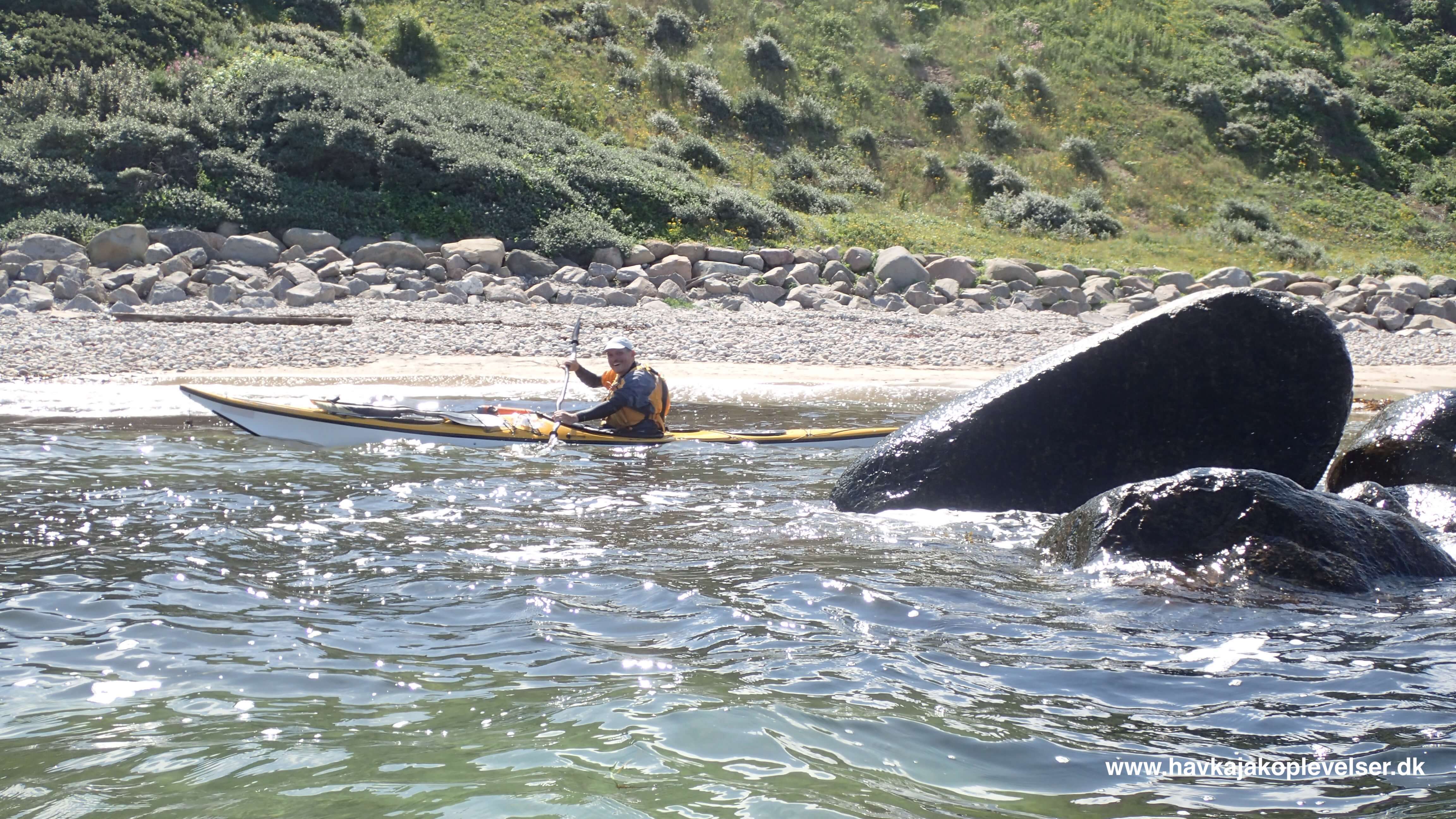 - Svært ikke at nyde livet.
- Difficult not to enjoy the life.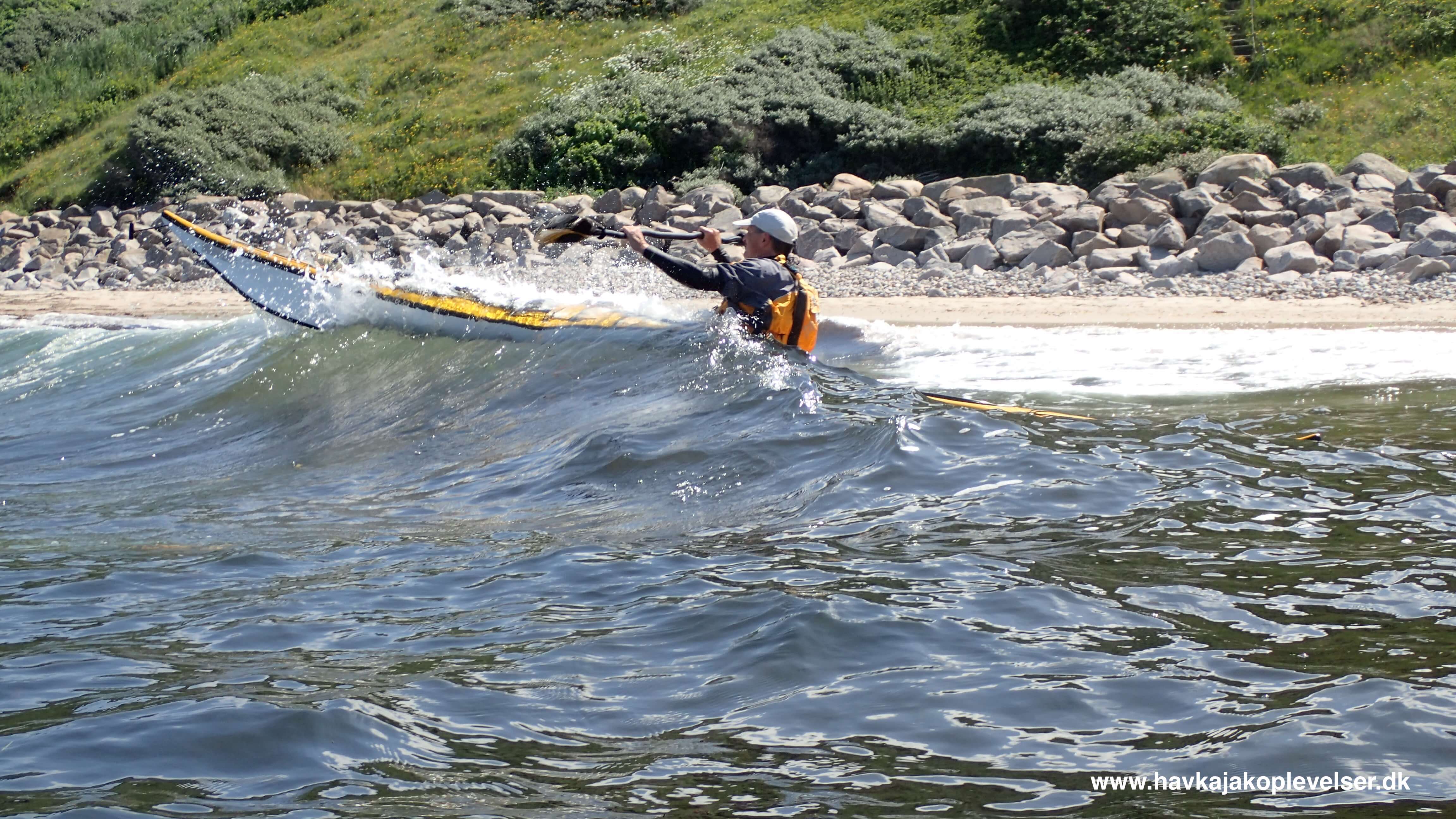 - Den eneste bølge på dagen - hvor vandet var ellers helt fladt.
- The wave of the day - where the water was otherwise completely flat.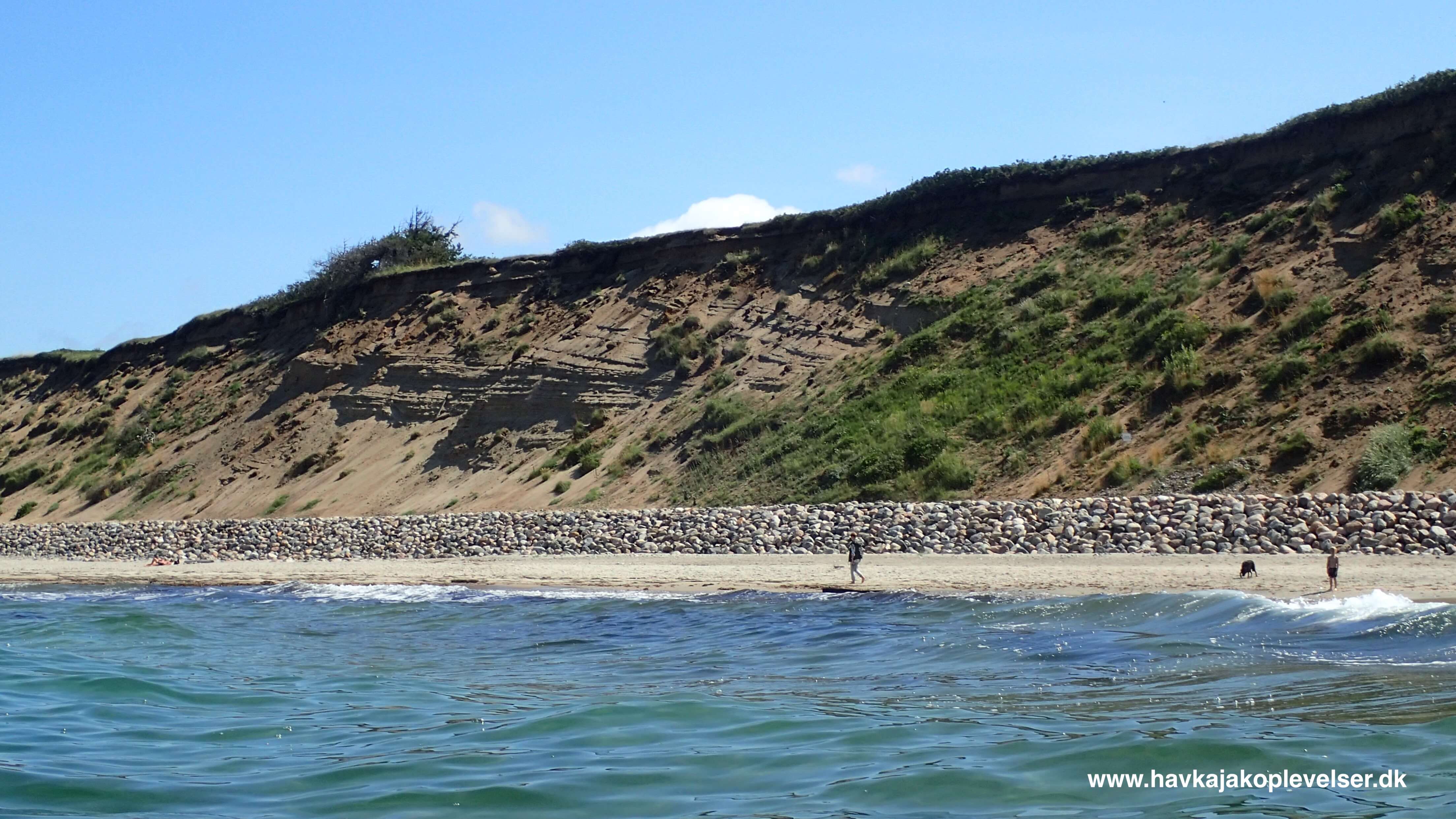 - Skrænterne ændre sig fra bløde bevokset til mere golde og stejle. I løbet af vinterhalvåret er der ofte flere mindre, og til tider også støre skred på denne del af kysten.
- The slopes change from soft overgrown to more barren and steep. During the winter months, there are often several smaller, and sometimes also large landslides on this part of the coast.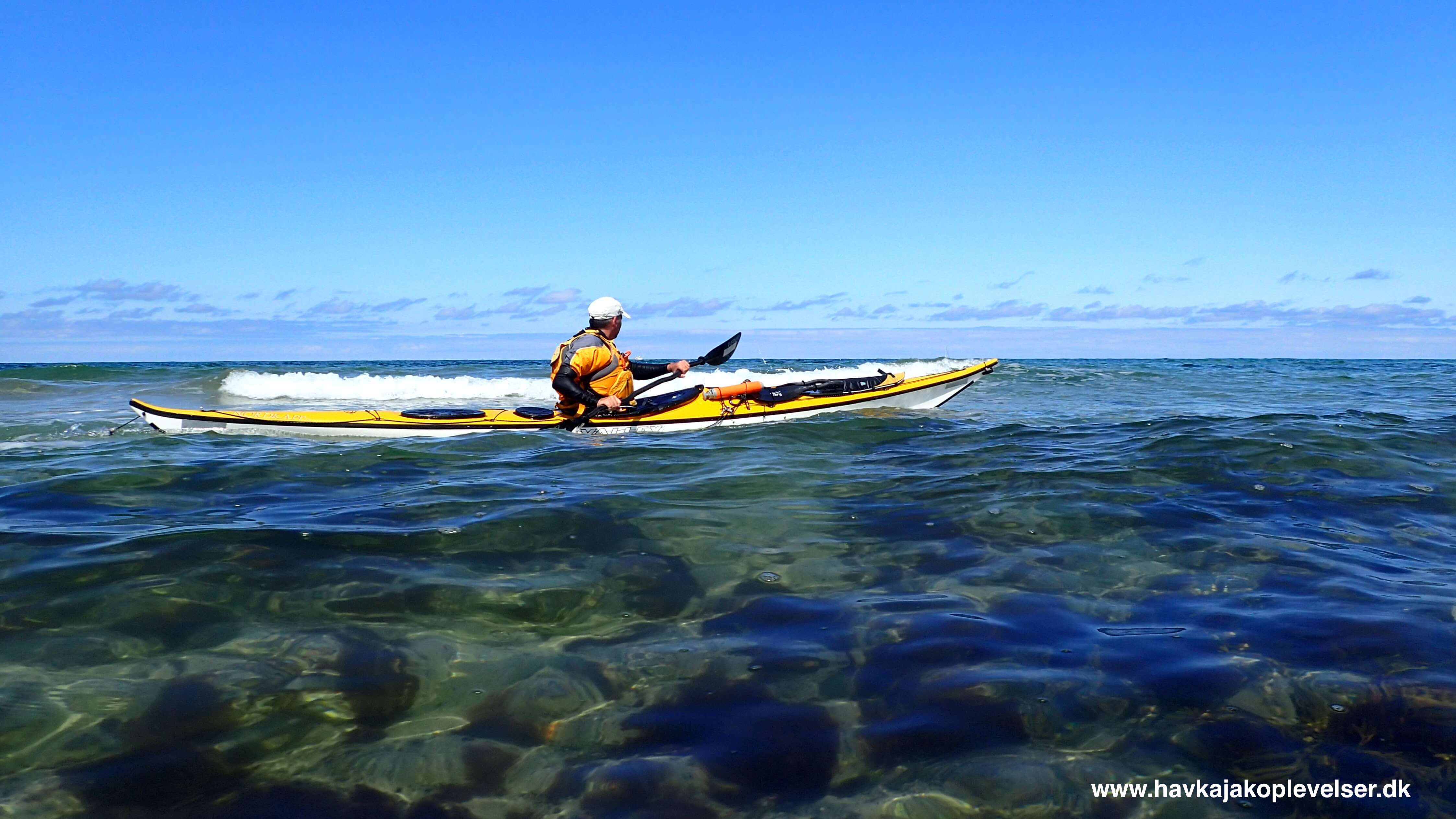 - Sommerskyer i horisonten og sol over det klare vand.
- Summer clouds on the horizon and sun over the clear water.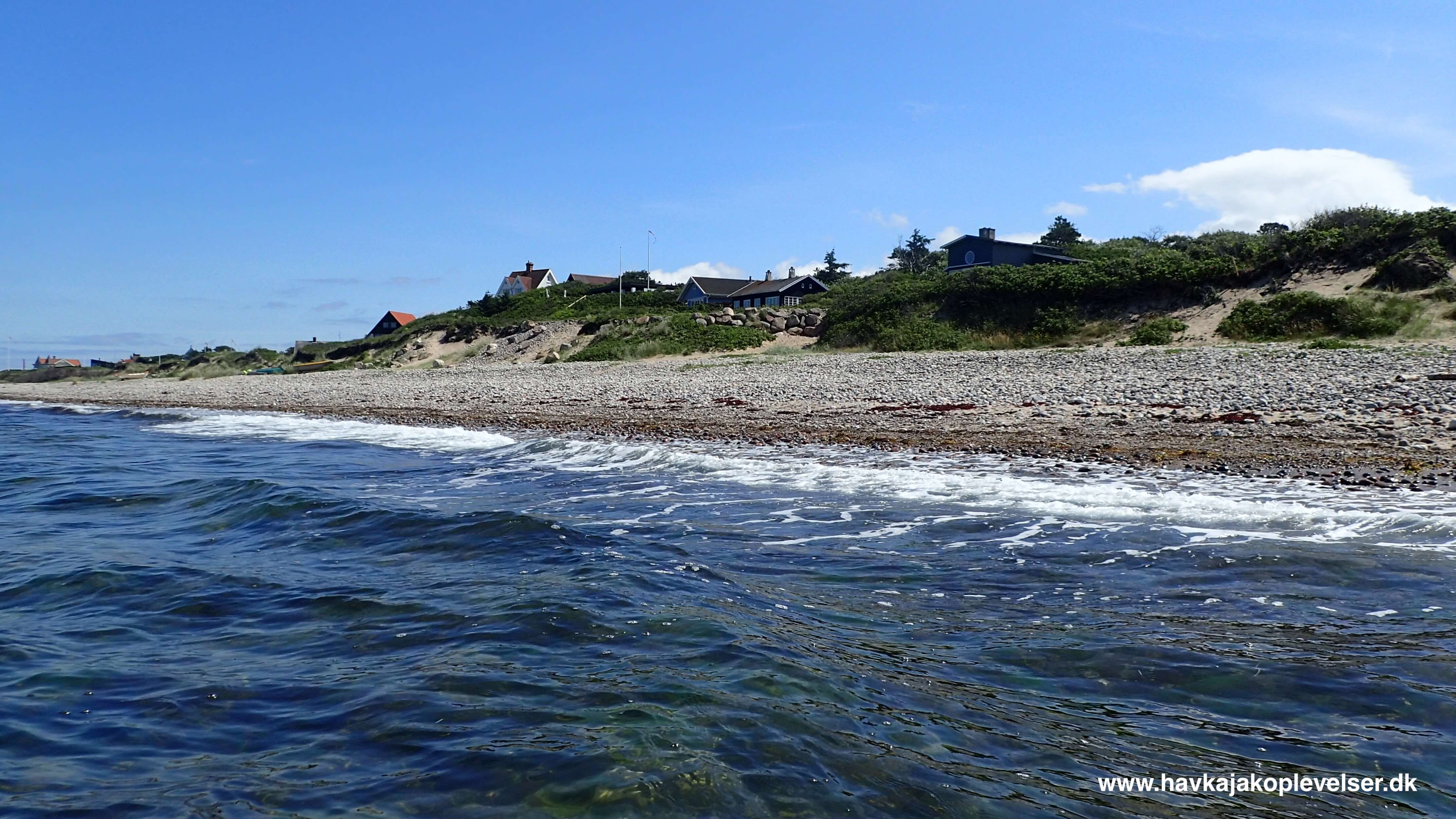 - Efter vi har passeret Heatherhill, et offenligt freder område på 35 ha., som bestemt også er et besøg værd, flader skrænterne ud.
- After passing Heatherhill, a 35-hectare public-protected area that is well worth a visit, the slopes flatten out.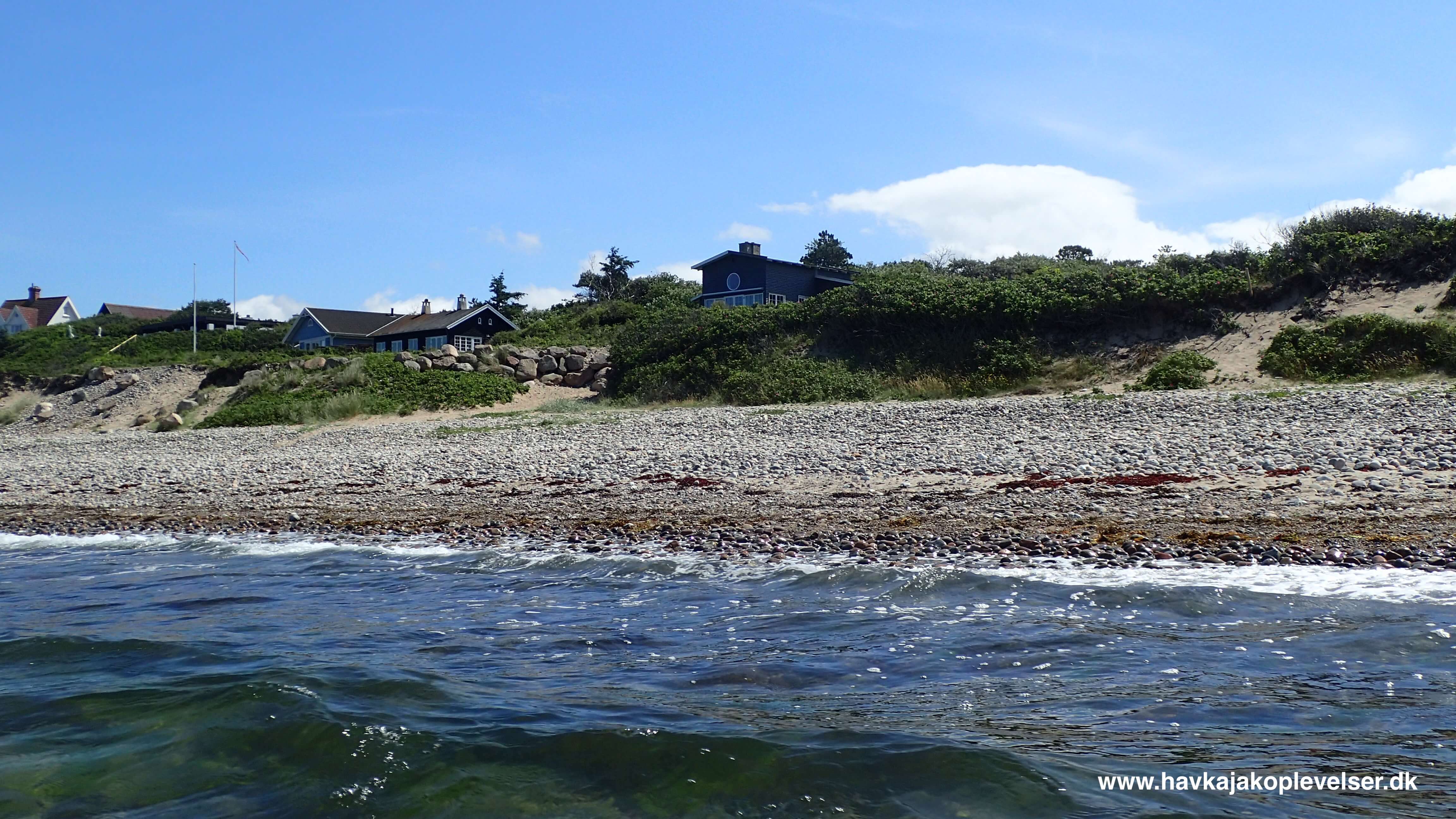 - Sommerhuse ligge dejligt i klitterne bag vilde roser da vi nærmer os Rågeleje.
- Holiday homes are beautifully situated in the dunes behind wild roses as we approach Rågeleje.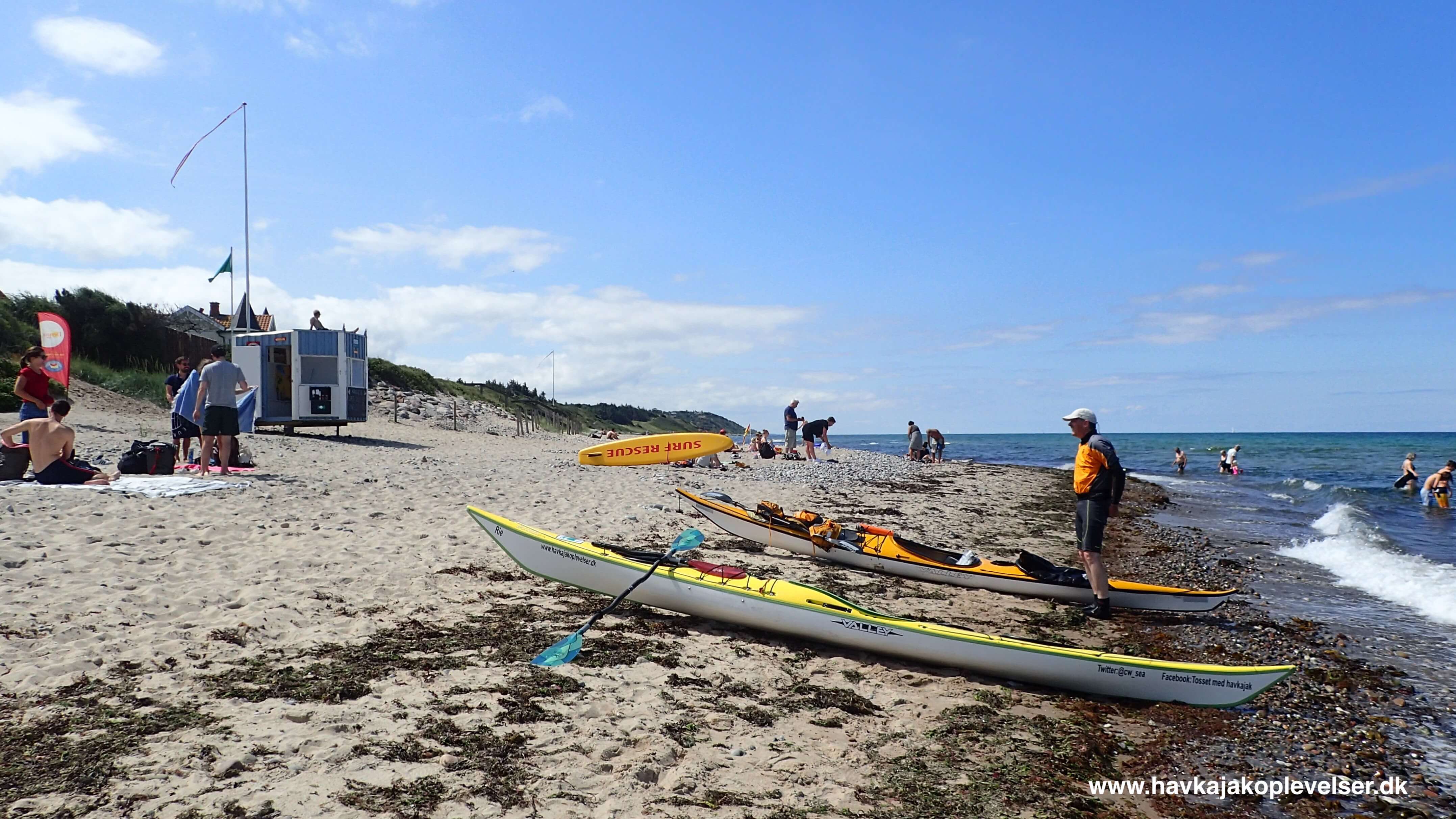 - Vi går i land på sandstranden i Rågeleje ved livreddertårnet. Selv om her er livreder og fin strand er her ikke nær så mange mennesker som i Tisvildeleje hvor vi startede dagens tur fra.
- We land on the sandy beach in Rågeleje next to the lifeguard tower. Although there are lifeguards and a nice beach, there are not nearly as many people here as in Tisvildeleje from where we started the day's paddle.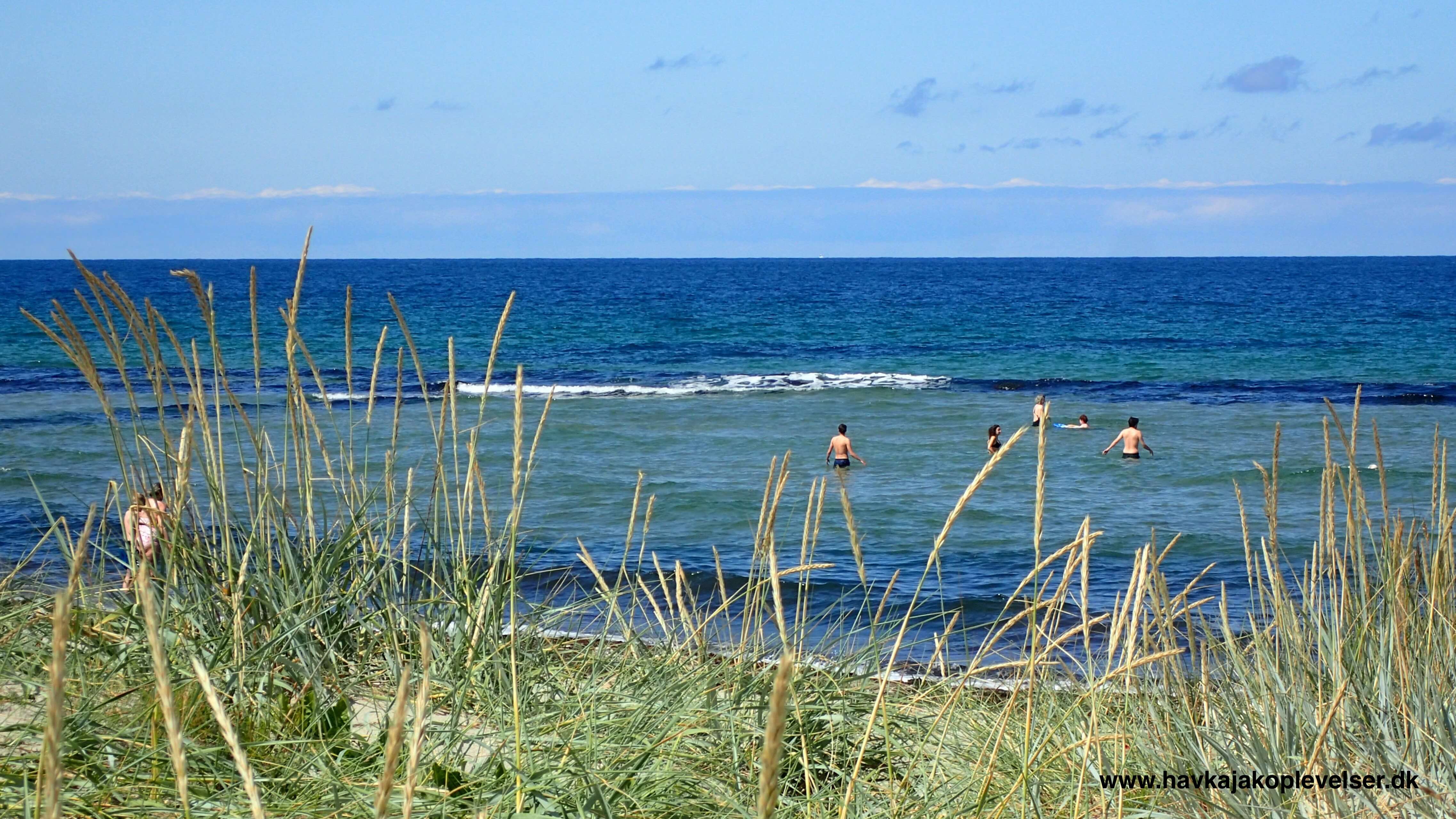 - Vi finder en lille bænk i klitterne.
- We find a bench in the dunes.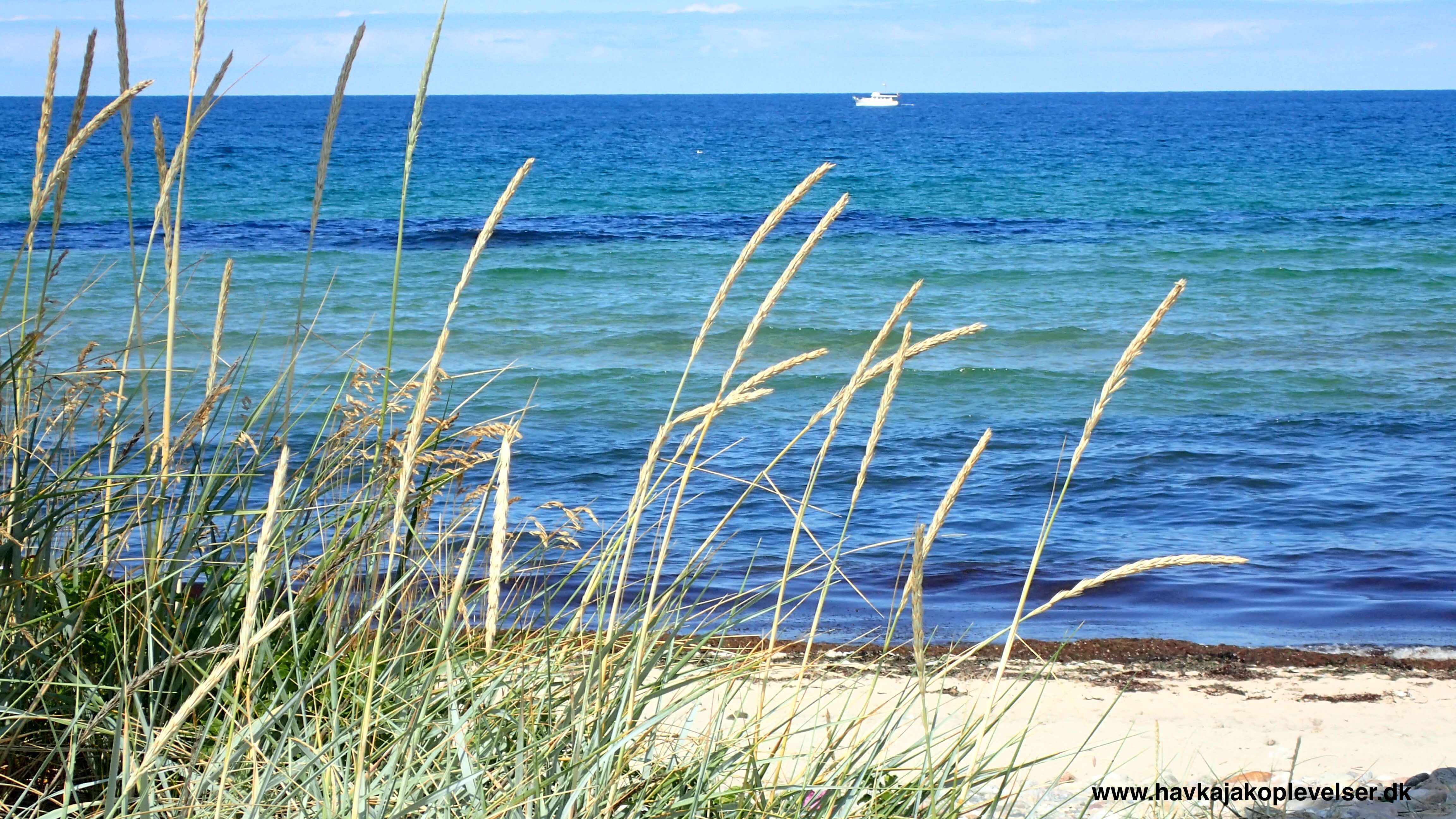 - Kig mod nord op i Kattegat.
- Looking north into the Kattegat.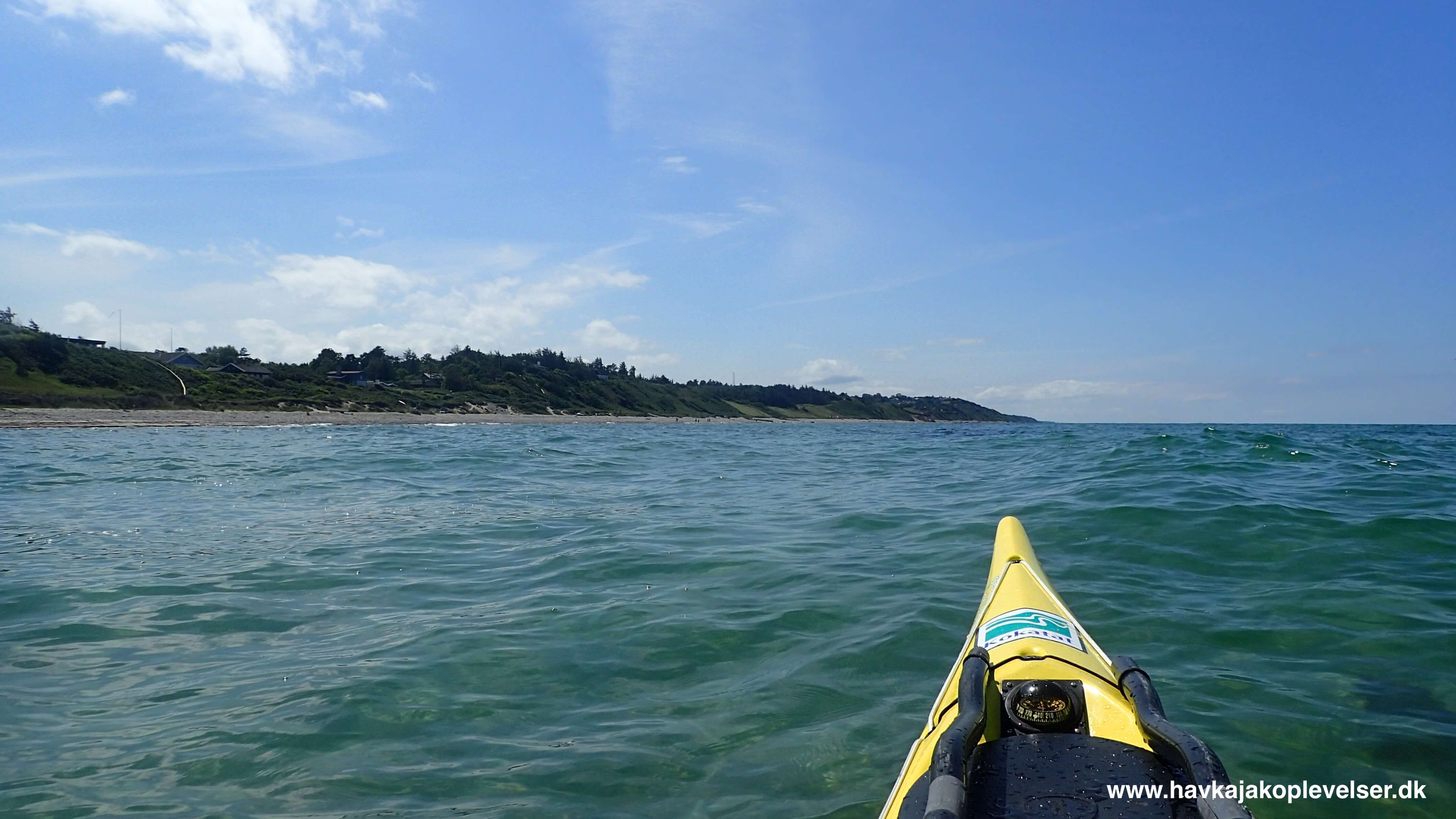 - Tilbage på vandet og retur mod Tisvildeleje.
- Back on the water on the way back to the cars.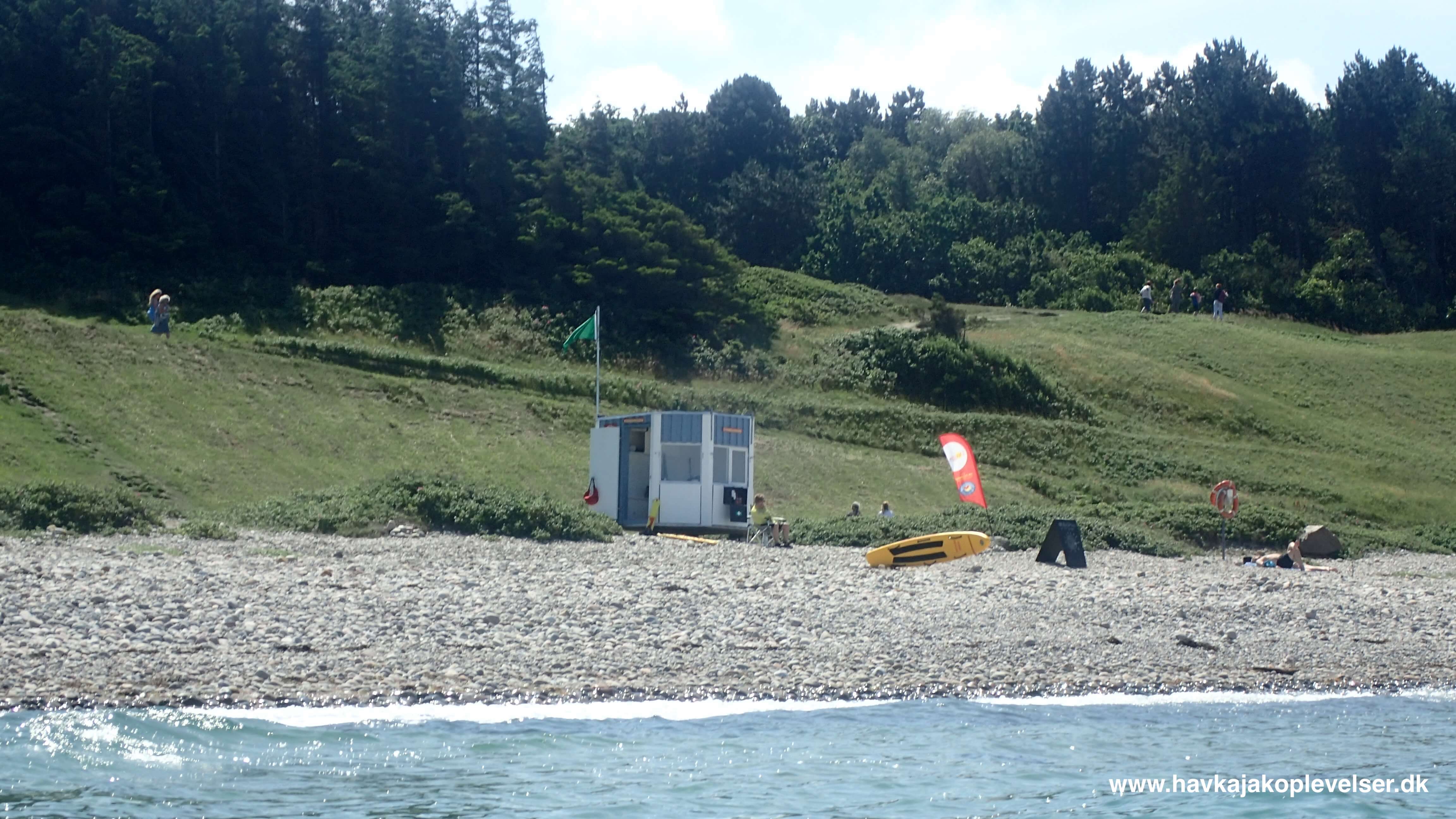 - Fra parkeringspladsen ved det fredet hedeområde Heatherhill, føre flere stier ned til områdets rullesten strand.
- From the parking lot at the protected area Heatherhill, several trails lead down to the shingle beach.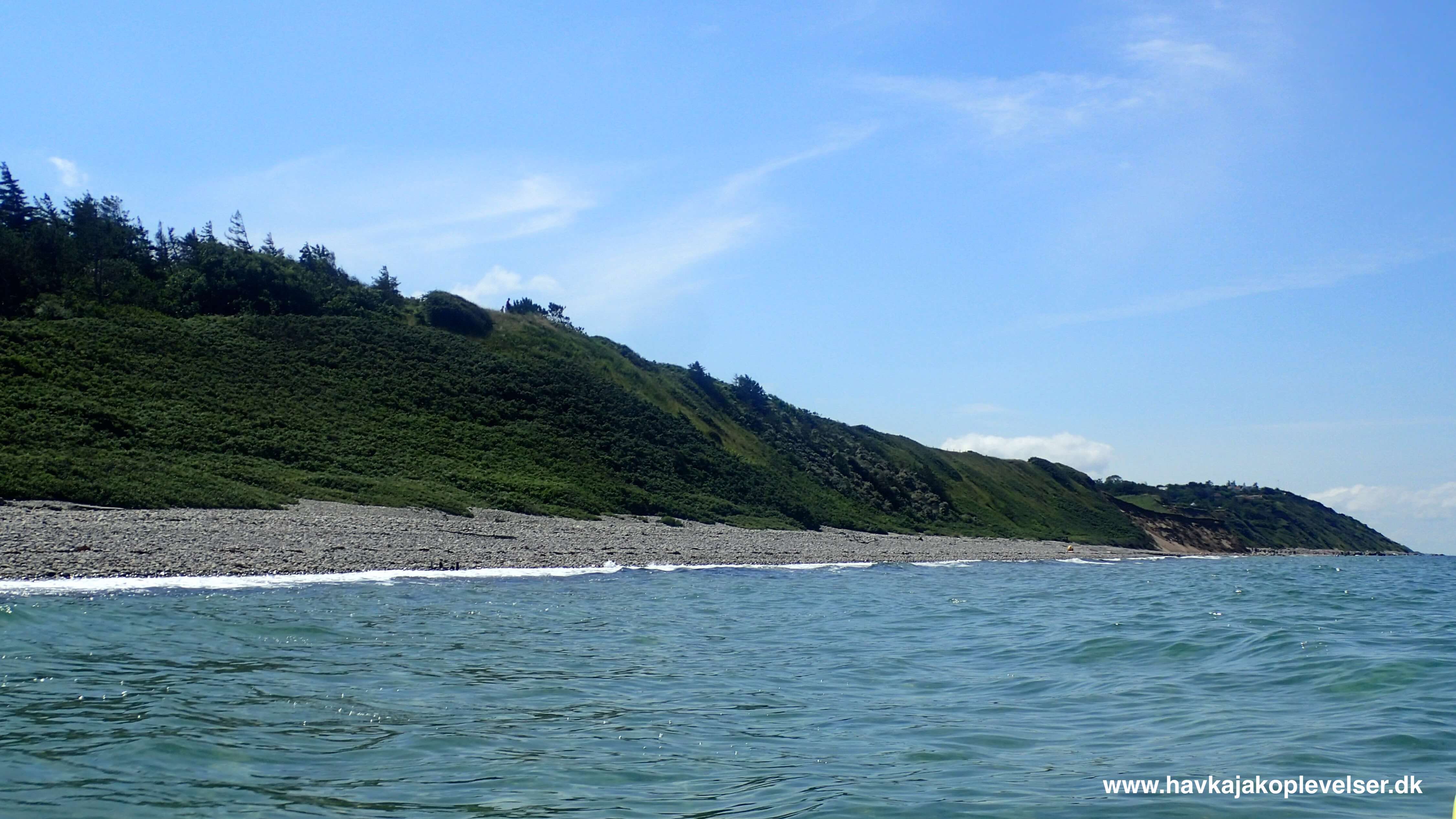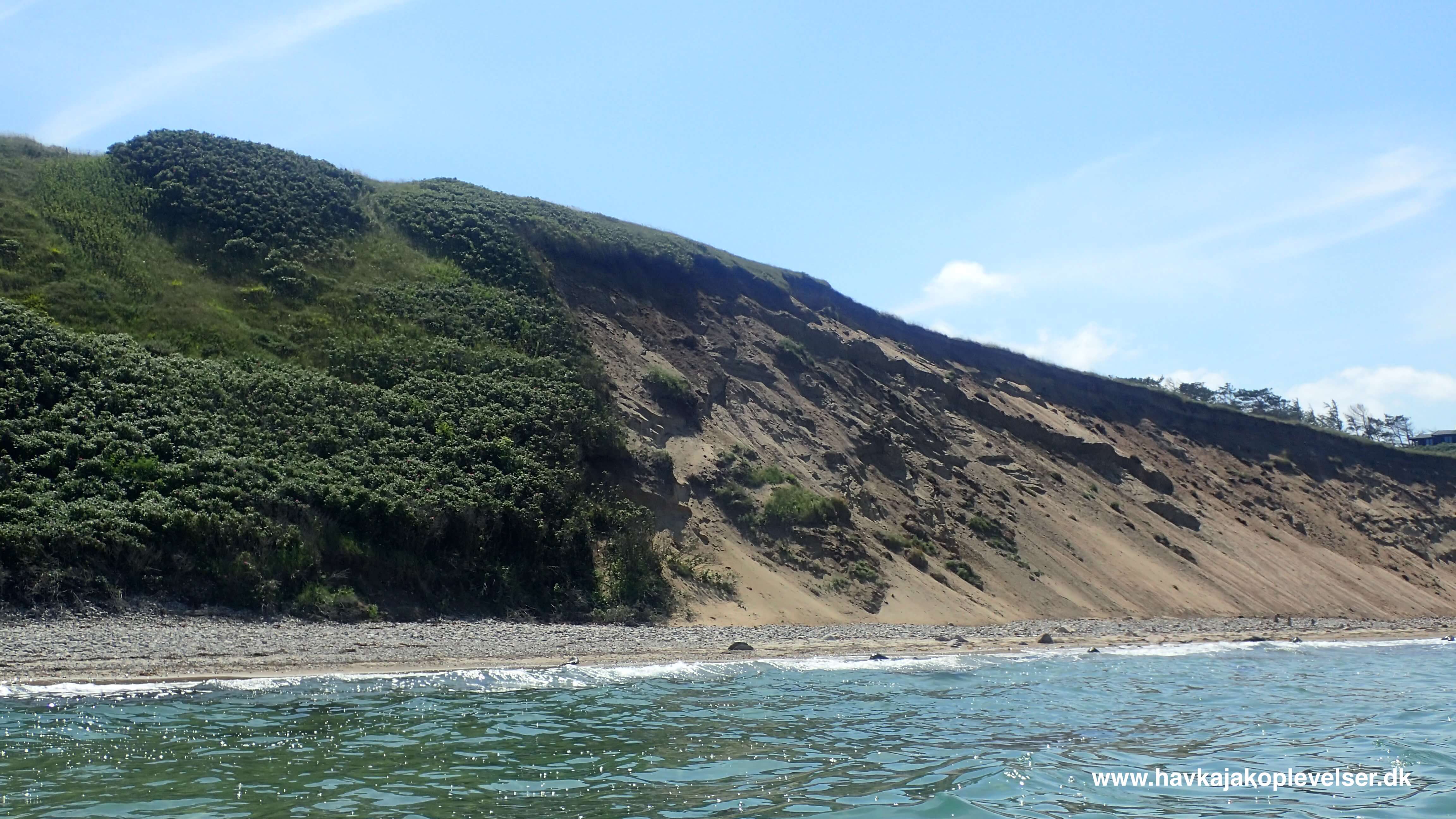 - En af de markante ændringer i skrænterne langs denne del af den Nordsjællandske kystlinie.
- One of the significant changes in the slopes along this part of the North Zealand coastline.
- En fin sommerdag langs afvekslende kyst nærmer sig sin afslutning.
- A lovely summer day along the varied coast is coming to an end.
- Den brede sandstrand og kystlivredere er altid populær og her altid er muligt af finde parkeringspladser - samtidig er det et fint udgangspunkt for at opleve den afvekslende og smukke kystlinie på toppen af Nordsjælland.
- The wide sandy beach and coastal lifeguards are always popular and here it is always possible to find parking spaces - at the same time it is a good starting point to experience the varied and beautiful coastline at the top of North Zealand.
Venlig Hilsen / Best Regards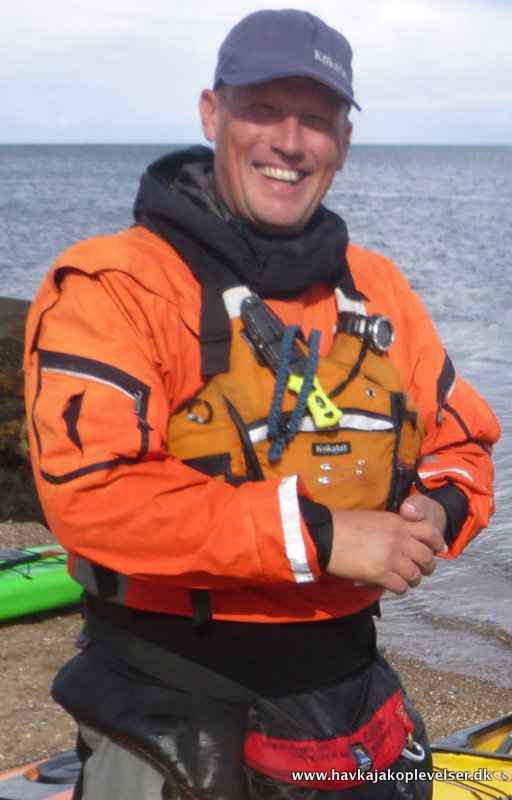 Christian Wiegand
Facebook: Tosset med havkajak / Mad about sea kayak
Instagram: cwseakayaking
#comevisitdenmarkforapaddle
Twitter: @cw_sea